The Gardens Care Residence
Rounding out our full continuum of care on campus, The Gardens at Warwick Forest offers compassionate, supportive services for those needing short-term rehabilitation after a hospital stay – typically 7 to 14 days of therapy and nursing – as well as those who need 24-hour nursing, memory support or end of life care. Here, we have provided an overview of our care residence. (To learn more about our rehabilitation services, please visit the Rehabilitation page.)
We strive to provide the highest quality of care for our residents and guests. The Gardens was recently awarded the Bronze Quality Award by the American Health Care Association. (Read more here.)
24-Hour Nursing Care

If you or a family member require around-the-clock care in a residential setting, The Gardens at Warwick Forest becomes home with our family of caregivers tending to your every need. Residents bond with our staff – everyone from nurses and direct caregivers to our housekeepers and maintenance team.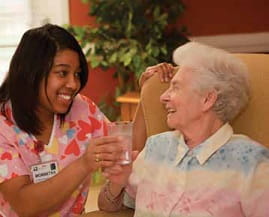 Our goal is to make you or your loved one as comfortable as possible in your new home and to help you maintain your highest possible level of independence.
Within our scope of nursing services, we also provide these supportive services:
The Piedmont - Memory Support Services
Those suffering from the effects of Alzheimer's disease or related memory disorders benefit from special programming in a secure neighborhood called The Piedmont. Professionals specially trained in memory care work with residents and provide appropriate recreational therapy programs.
Our innovative program is directed by a Household Coordinator and supported by Program Activity Leaders (PALs).
We are proud to offer the nationally-acclaimed Music & Memory® Program at The Gardens. We know that listening to music is profoundly linked to personal memories. It is our mission to enhance the life of those we care for with dementia through creating personalized playlists, resulting in positive connections and memories.

Palliative Care
When the end of life approaches for your loved one, you'll no doubt experience a full range of emotions. Our compassionate staff understands how to work with families during this difficult time, while providing the best possible care and comfort for their loved ones. We offer palliative and end-of-life care throughout our entire community.
Respite Care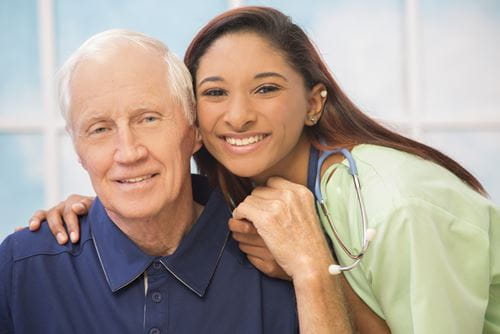 Sometimes caregivers need a break or they need to be away for a short period of time. We offer respite care – a short-stay program in which your loved one can receive personal and medical care while you're away – in both Keswick Place and The Gardens, based on availability. Respite care is offered as a private pay service, and you can contact your admissions counselor for daily rates and availability.
Dining Choices
At The Gardens, our "Neighborhood Dining" option is always a top choice among residents. We serve made-to-order specials at the cafes and dining rooms in each of our neighborhoods. There are different specials offered each day, so you will always have plenty of delicious options to choose from. If our specials of the day don't tempt your appetite, we also offer household favorites that can be made-to-order, such as grilled cheese, hamburgers, fresh salads, and sandwiches.
For more information on The Gardens, please contact us.
Have Questions? Contact us for more information.
Contact Us