Closings and Delays
If severe weather will impact your scheduled medical appointment or procedure, you can find that information on our Closings & Delays page.
On-Site Medical Team & Services
;
On-Site Medical Services
From questions about symptoms to immediate first-aid care, the Warwick Forest Wellness Clinic is available to all neighbors regardless of their primary care physician. The Clinic provides convenient, comprehensive primary care services.
Some of these services include:
Annual wellness visits
Flu shots
Prescriptions & medication management
Routine check-ups and screenings
Laboratory services
Vaccinations and other injections
Blood pressure checks
Wound care
Primary care visits
Suture removal
Nebulizer treatments
Assistance with scheduling diagnostic tests off campus
Drug prescription delivery services from approved pharmacies
And should you ever need them, Warwick Forest also includes specialty health care services all on one campus including Assisted Living, Rehabilitation, Continuous Care and Memory Care.
Meet Our Providers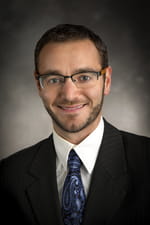 Dr. Wolf earned his medical degree from the Philadelphia College of Osteopathic Medicine before completing a family medicine residency with Susquehanna Health in Williamsport, Pennsylvania. He is board certified in osteopathy and allopathy by the American Osteopathic Board of Family Physicians and the American Board of Family Medicine.
Enjoying the variety of challenges presented by treating all age groups and a diverse range of disease, Dr. Wolf specializes in weight management, sports medicine, end-of-life care, women's health and general health promotion. He believes in the importance of building long-term relationships with his patients through honesty, trust and collaboration.
Originally from Wilmington, Delaware, Dr. Wolf now enjoys the size and diversity of the Hampton Roads population, in addition to the area's climate and opportunity for outdoor physical recreation - one of his passions. Yoga, running, surfing, swimming, hiking, martial arts and cross-fit are a few of his favorites. Dr. Wolf is also an avid fan of music and Philadelphia sports teams.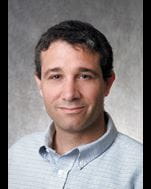 Dr. Caterine is a Geriatric Psychiatrist with Riverside's Lifelong Health Division. Dr. Caterine treats patients at Riverside facilities across the region, including patients at Riverside Lifelong Health & Rehabilitation Warwick Forest. He earned his degree in psychiatry at Loyola University of Chicago, Stritch School of Medicine, and completed his residency at the University of Florida College of Medicine.
Dr. Caterine's areas of specialty include geriatrics and the treatment of patients with severe medical and psychiatric illnesses. He chose to pursue a career in psychiatry because he enjoys working with people and helping them stay in control of their mental illnesses. In his free time he spends as much time outdoors as possible, often going mountain biking and rollerblading with his family.
Have Questions? Contact us for more information.
Contact Us