Meet Our Residents and Team Members
Meet our residents and team members
Read our stories
These stories are from our team members and residents. We are grateful they chose to share with us.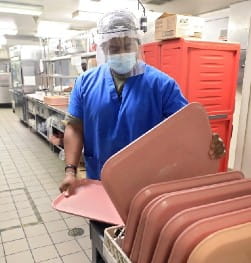 Andrew Tucker
Andrew Tucker takes pride in his job as a homemaker at Riverside Healthy Living Community Smithfield, where his job is to serve residents breakfast and lunch and clean their living spaces. Learn more about Andrew.
---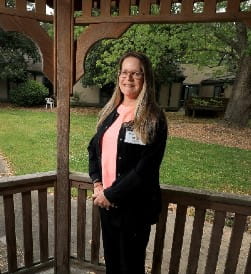 Betsy Van Dyck
The Speech Language Pathologist for Riverside Therapy Group supports Riverside's convalescent centers in Saluda and Mathews County as Rehabilitation Director. Learn more about Betsy.
---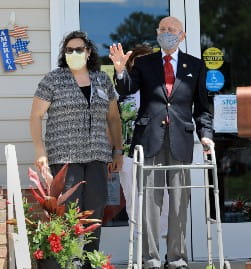 Ellis Hall
Gloucester-born Ellis Hall lives in an assisted living apartment at Riverside Sanders Retirement Village, his home since July 2018. Learn more about Ellis.
---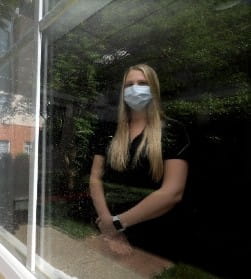 Emily Mallon
Emily serves as the Activities Director at Patriots Colony at Williamsburg. Learn more about Emily.
---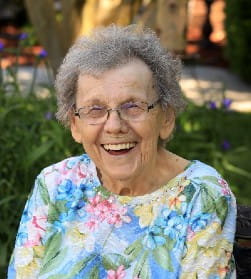 Jean Wechsler
The 88-year-old resident of Riverside Healthy Living Community Smithfield tells it like it is with a sharp mind and a sharper comeback. Learn more about Jean.
---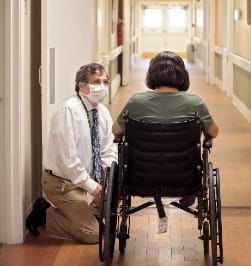 Michael Murphy
Michael Murphy was hired to be an administrative assistant at Sanders Retirement Village, but the Navy veteran isn't the kind of guy to stick to the words of a job description when he sees something needs to be done. Learn more about Michael.
---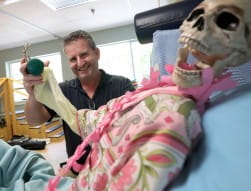 Mike Power
Mike Power, a former New York City police officer turned occupational therapist, works at Riverside Patriots Colony at Williamsburg. Learn more about Mike.
---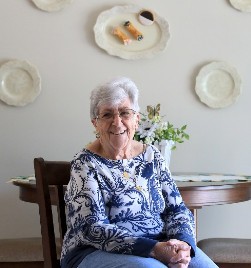 Sarah Cappiello
Sarah, a resident at Sanders Retirement Village, loves the sense of community in her new home. Learn more about Sarah