Community-Based Amenities Focus on Lifestyle Goals
With lifestyle amenities that focus on comfort, convenience and enjoying life, Riverside senior communities offer many ways to connect with others, including gathering together in beautiful dining settings and sharing a delicious meal with friends or family. Our communities provide housekeeping services, beauty salons and barber shops for convenient onsite assistance. Some communities even offer woodworking shops or hobby rooms for those interested in learning new hobbies or sharing your craft with others.
We provide classes for cooking, gardening or art and stay busy with outings, playing bridge or ice cream socials. Riverside offers a wide range of options for personal enrichment and senior living at its best, including access to medical care to stay healthy and well.
Riverside clinical connection for medical attention
As part of the Riverside Health System, a significant amenity is the close association and easy access to Riverside's comprehensive clinical services. Many communities have onsite health clinics staffed by doctors and nurses for any routine or urgent medical need and emergency call systems with 24/7 staffing for any critical health need.
Fitness activities focus on health and wellness
Included in many Riverside communities, fitness centers are available with trained instructors for keeping healthy and active. Many include aquatics with swimming or water aerobics for workouts without orthopedic joint pain, but all of our communities will help you reach your personal health goals. Dietitians are also available at many locations to ensure your nutrition supports your health and wellness objectives.
Common spaces expand opportunities to enjoy life
With outdoor spaces such as courtyards and walking paths – and common indoor spaces such as libraries and theaters, Riverside communities offer gathering spaces to expand your activity options. We also offer weekly religious services and onsite cultural events in our community rooms.
Technology and security considerations
The highly trained staff at Riverside communities assist with technical questions and ensure your digital life is running smoothly. Our security teams are available 24/7 at many locations, carefully monitoring your safety, including patrol of gated communities and secure parking areas.
Learn more about amenities at Riverside senior living communities
If you have questions about our communities or services at Riverside, we'd be happy to discuss our various options or show you around through a guided tour. Please call us at 757-856-7030 or email [email protected].
Wellness Activities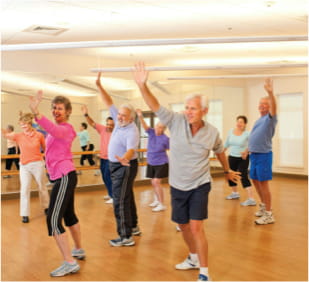 Theater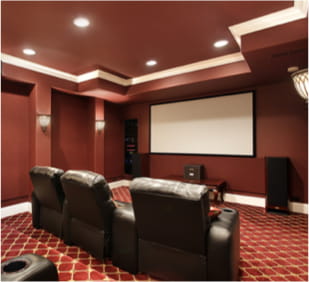 On-campus health care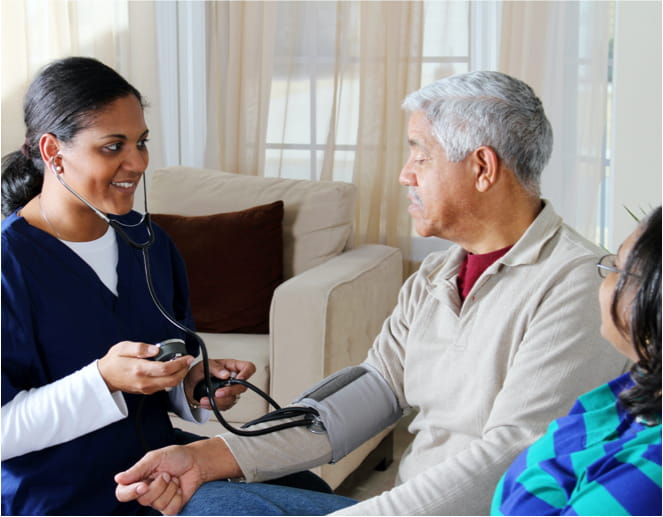 Chef prepared meals