Careers at Riverside
Whether you recently graduated or have years of nursing experience, Riverside offers nearly unlimited career paths.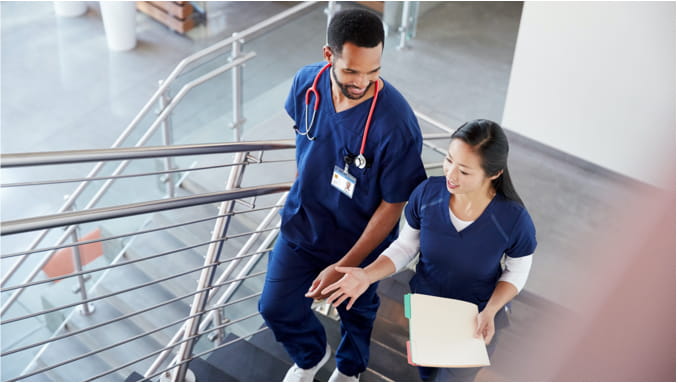 What sets us apart at Riverside
If loving your work is important to you, consider a career at Riverside. By joining our team, you can make a difference in people's lives. Our mission is to care for others as we would care for those we love. We extend that sense of caring to every patient, resident and customer, as well as to each member of our team. We offer care at all stages of life, in hundreds of locations, giving you room to grow your career, along with great benefits and perks.
RHS recruiters strive to review each application received within 1 business day. Slight delays may be experienced due to weekends, holidays and high volume. You can check the status of your application at any time by logging into your profile.
Please submit an application for each position you are interested in. To make things easier, your profile is saved in our system and you can make changes at any time. Be sure to update your profile regularly, so our recruiters have the most up to date information as you are being considered for opportunities with us.
Your application will remain in our candidate database indefinitely. It is important that you apply for each position you are interested in, as jobs become available. Our recruiters review applications and resumes associated with current open positions.
We do our best to respond to each individual applicant, but due to the high volume of interest we are not able to personally contact everyone. Candidates who appear to be a strong match for a position will be contacted by one of our recruiters via phone or e-mail. You can check the status of your application by logging into your candidate profile.
Each position is posted until filled or there are no associated vacancies for the role.
Occasionally, for positions that receive a high-volume of applications, the recruiter will remove the job posting to review each application received. This does not mean the position has been filled, and indicates that you are still in consideration for this opportunity. As you move through the process of being considered for the position, your candidate profile will be updated. Please visit the candidate portal regularly for status updates.
PRN positions commit to a minimum number of hours per pay period dependent upon the PRN agreement. While not eligible for most benefits, PRN positions are paid at a premium pay rate.
To provide you with the best possible experience, all applications and resumes must be submitted via riversideonline.com/careers. If you are a strong potential candidate, one of our recruiters will be in touch. If you have any questions about a posted position, please call Talent Acquisition for assistance at 757-534-5627, option 3.
On the login page, click on "Forgot your password?" and enter your email address to reset your password. If you are unsuccessful, please call Talent Acquisition at 757-534-5627, option 3, for assistance.
For Your Protection – review these helpful tips to avoid hiring scams:
Riverside Health System or any Riverside employee will not send any communications to candidates from any Gmail, yahoo, or other public domain email extensions. All correspondence sent on Riverside's behalf will be sent from a Riverside Health System email extension .rivhs.com. If you do not see that extension it is not legitimate.
Riverside Health System will never request payment for funds to be sent at any time during the recruitment process.
Riverside Health System will only request a background check after an offer of employment is accepted.
The link provided below is a public service announcement from the FBI with additional tips and information: https://www.ic3.gov/media/2020/200121.aspx
If you suspect that a posting is suspicious or want to check that you are applying to a legitimate posting, please contact Riverside Talent Acquisition at 757-534-JOBS (5627) or by email to employment@rivhs.com.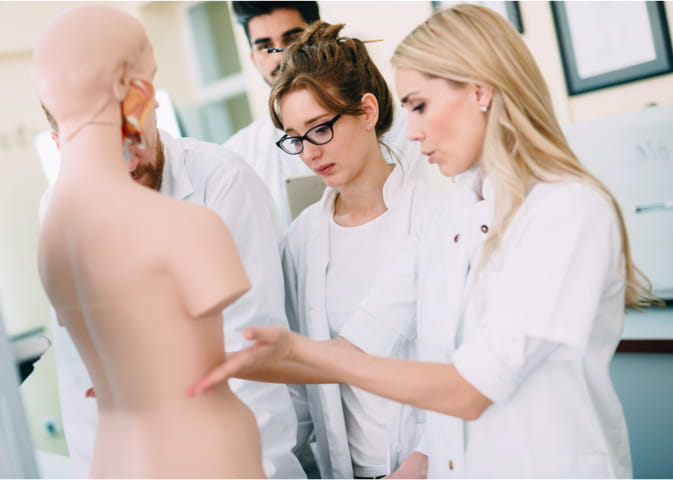 College of Health Careers
Advances in technology and increasing demands for quality health services provide continued employment opportunities for qualified healthcare workers. The different types of careers and the many employment settings assure that you can find a health care career that is satisfying to you. Our mission is to educate students to become competent entry-level health care professionals.