Riverside's diversity, equity and inclusion strategy includes three long term objectives.
We will build a diverse talent pipeline with advancement opportunity for all.

We will create and foster an inclusive culture that supports the diversity of our workforce.
We will reinforce our commitment to health equity and community outreach.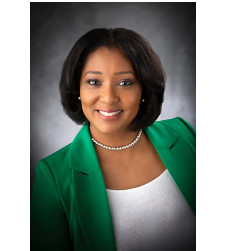 Toiya brings to this important position 22 years of experience working within and alongside organizations and community relationships that, with her influence and leadership, have worked together towards common goals and objectives.
"As chief diversity officer, I look forward to building on the important work of diversity, equity, and inclusion under the organization's mission—to care for others as we care for those we love," stated Chief Diversity Officer, Toiya Sosa. Sosa is passionate about equity in the community and specifically in healthcare. Her career has included working with diverse organizations including the Urban League, American Heart Association, United Way, NAACP, UNCF, and YWCA. Currently, Sosa serves on the board of the Urban League of Hampton Roads, Women United and she is Vice-Chair of the United Way's African American Leadership Society.

Sosa is a native of Portsmouth, VA. She received a Bachelor's Degree in Mass Communications from Norfolk State University, Master's Degree in Business Administration from Strayer University, and Master's in Law from Regent University.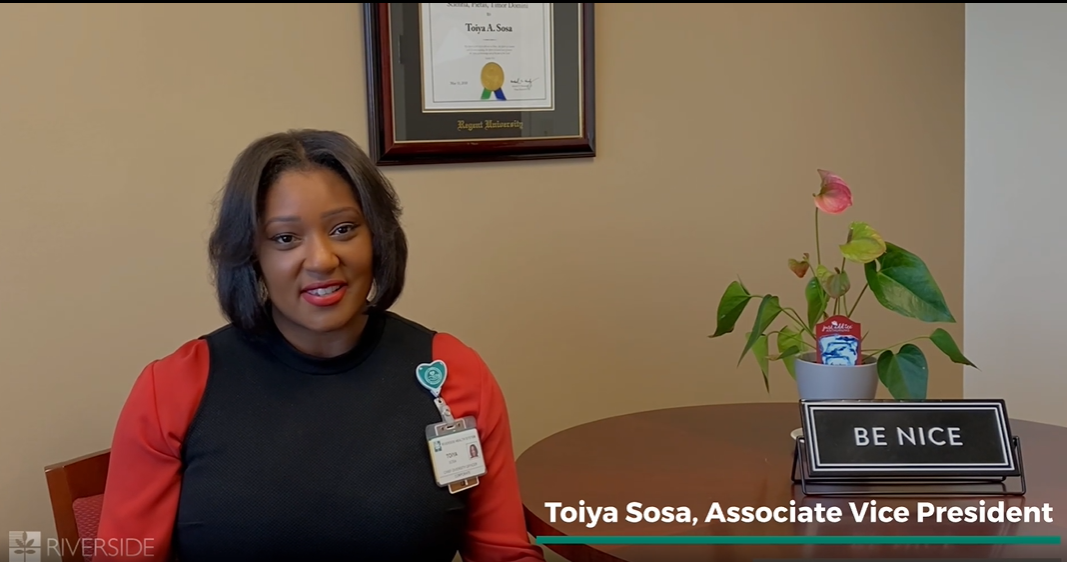 At Riverside, our goal is to live the Riverside Care Difference every day. This means caring for others as we would care for those we love.
In support of the health system mission, we recognize the value of every team member, patient, resident, and those in the communities we support. We are committed to fostering an equitable and inclusive culture where all are valued and supported.
At Riverside, we want to empower every team member to share their thoughts and ideas, because the diversity of our teams makes us stronger. When every team member is included, heard, valued, and respected, our workgroups are more creative and agile. According to Deloitte, "organizations with inclusive cultures are 6x more likely to be innovative and agile than those with non-inclusive cultures."
The Diversity Committee consists of leaders and team members that are passionate about diversity, equity, and inclusion (DEI). Members partner with the Chief Diversity Officer and senior leaders to offer support for DEI strategic initiatives, and to serve as champions for DEI within their respective departments.
Linguistic diversity, or the different languages and ways that people communicate with each other, is one of the aspects of who we are that makes us unique. To ensure that the individual preferences of every patient and resident are respected, Riverside is dedicated to providing patients and residents with the appropriate access to interpreters.
Riverside's newly established VOICES group, an external group of about 30 DEI practitioners from local health systems, businesses, higher education institutions, and non-profit organizations that come together to discuss DEI best practices and community collaboratives. In partnership with EVMS, the group is currently conducting Equity Focus Groups across Hampton Roads in communities of color and underserved communities. The results will be shared with the CHNA leadership to better inform the process.
Part of creating an inclusive culture is to get to know one another, learning about what makes each of us unique and special. At Riverside, we are fortunate to have team members who come from diverse backgrounds, all over the world. Click here to recognize one or more of our Health Care Heroes.