It starts with our state-of-the art lab and our experienced pathology team
Cutting-edge cancer care starts with a diagnosis. Speed and accuracy are vital, and at Riverside, we put our emphasis on both of those things.
The average tissue sample we work with is the size of a grain of rice. From this, our team at Peninsula Pathology Associates gathers information that will be fundamental to the diagnosis, staging and treatment of cancer. PPA operates a highly advanced laboratory at Riverside Regional Medical Center in Newport News.
Cancer patients may never meet the pathologist, but this is one of the most influential physicians in their care. They are part of a multidisciplinary team that includes medical, surgical and radiation oncologists. Every Riverside pathologist must have a medical degree, residency training and board certification in both anatomic and clinical pathology.
PPA is on par with advanced university labs. Our technology is state-of-art, with added features to ensure patient safety. The results speak for themselves: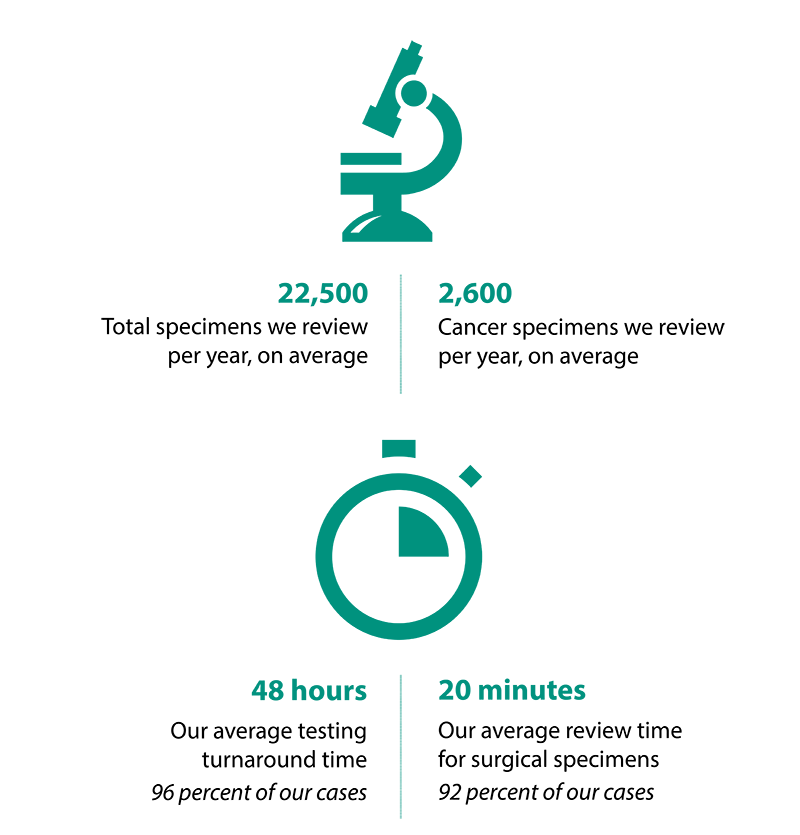 Learn more about Riverside cancer care