Enjoy First Class Culinary Creations
Sharing meals with family and friends is at the core of most of our social interactions. When you're retired, you have the time and luxury to relax over food and drinks, enjoying the company of others. At Warwick Forest, you can choose to leave the meal preparation to us.
Our diverse dining experience is an extremely appealing part of the lifestyle at Warwick Forest. You'll find we have designed our dining options to accommodate a variety of tastes. We offer a flexible meal plan that is included in your monthly fee that allows you to enjoy any of our dining venues. We offer casual and formal dining options, a full bar, catering, and a rotating seasonal menu.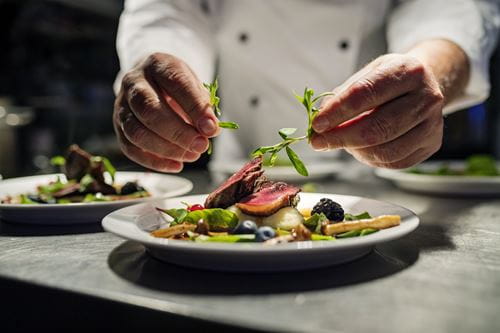 Have Questions? Contact us for more information.
Contact Us