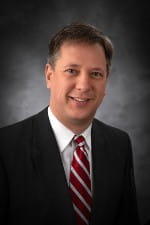 Steven L. Minter, MHA, LNHA
Executive Director of Warwick Forest Retirement Community
Steve has served in the senior living profession for over 30 years. He joined Riverside in 2019 as Administrator at The Gardens at Warwick Forest. In his role as the Executive Director of Warwick Forest Retirement Community, Steve has responsibility for all operations which include the oversight and coordination of the services received by those who currently call or will call Warwick Forest home. Those services include but are not limited to dining, housekeeping, buildings and grounds maintenance, resident services (including event planning/ activities, wellness & fitness, and chaplaincy services), nursing services, security and marketing/sales.
Prior to joining Riverside, he has held progressive leadership positions including General Manager for SeniorCorp, a private duty home care provider in Virginia Beach, Virginia, and Director of Operations for Sentara Life Care Corporation in Norfolk, Virginia. In his career, he has been involved in a variety of senior living operations including adult day health care, meals on wheels programs and Program for All Intensive Care for the Elderly (PACE). He is a Licensed Nursing Home Administrator and holds a B.S. in Business Administration from East Carolina University and a Master's degree in Health Care Administration from Central Michigan University. He has remained active in the community serving on numerous state and local boards including Chairman of the Board for the Department of Medical Assistance Services in Virginia, and at-large board membership for Shell Point Village, Florida's largest single-site Continuing Care Retirement Community. Steve and his wife, Julie, enjoy spending time with their son, Steven, his wife, Morgan, and son Matthew.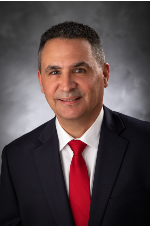 Randy Retan
Facilities Director
Randy Retan joined the Warwick Forest team as the Facilities Director in May 2023, but has been working for Riverside Health System in a similar capacity since 2020. Prior to Riverside, he devoted 14 years to a larger retirement community in Williamsburg, VA. Originally from Michigan, Randy holds a Doctor of Chiropractic degree from Life University, completed his pre-med studies at Wayne State University, and received his Facilities Engineering Management certificate from North Carolina State University. When not working, he enjoys outdoor sports, travelling, and spending time with his family.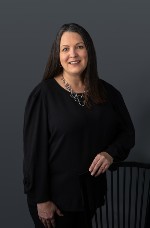 Stephanie Hertz
Marketing Director
Stephanie Hertz joined the Warwick Forest community in October 2020 as the Marketing Manager. In May of 2021, she accepted the role of Director of Marketing. Stephanie is a graduate of the College of William & Mary with a Bachelor of Arts in Psychology and Elementary Education and a Master of Arts in Education with emphasis in Curriculum Development and Instruction for Gifted Education and is currently working toward her MBA. With over 20 years of sales and marketing experience, Stephanie loves meeting new people and helping them find their perfect new home at Warwick Forest. While originally from South Carolina, she lived all over the US while her father was in the Air Force and moved to Virginia in 1993. Stephanie enjoys spending time with her family and friends, relaxing on the beach, and working on her various artistic ventures.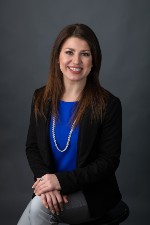 Bree Watson
Marketing Manager
Bree began her career at Warwick Forest in March of 2018 as the Marketing Coordinator before accepting the role of Marketing Manager later that year. Bree graduated from University of California, Riverside with degrees in psychology and critical dance studies before moving to the east coast. Currently she is pursuing her MBA at William and Mary. She is often heard saying of Warwick Forest, "I want to work here until I can live here!" Outside of work and school, she enjoys staying active at the gym, cooking, and spending time with her two dogs, Dodger and Zeke.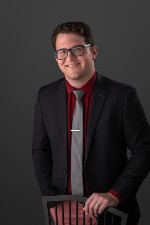 Justin Thomason
Marketing Coordinator
Justin Thomason joined Warwick Forest as the Marketing Coordinator in January of 2023. Not new to Riverside Health System, he spent three years working at Riverside Regional Medical Center while completing his education. Justin is a two-time graduate of Southern New Hampshire University where he majored in public relations with a minor in psychology before getting his master's degree in new media and marketing. Outside of work Justin likes to read and spend time with his loved ones.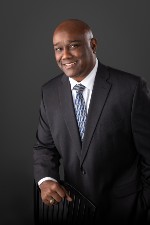 Marvin Green
Food and Nutrition Services Director
Marvin joined Warwick Forest in December of 2022 as the Food and Nutrition Services Director. Prior to this, he worked for two other Riverside facilities, as the Food and Nutrition Services Director for Riverside Lifelong Health and Rehabilitation Warwick Forest and as the Director of Dietary Services for Riverside Sanders.
Marvin started his career with Riverside Health System September 2013 as the Dining Operations Manager here at Warwick Forest however, his desire, passion, leadership, and experience for the food service industry spans over 3 decades. Before coming to Riverside, Marvin worked in the chain restaurant industry for over 20 years, starting with Chi Chi's Mexican Restaurant, working his way to General Manager prior to the company going out of business. Marvin continued his career in the private sector working as the sales and service manager with Seasons Café in Williamsburg, Virginia, capping his chain restaurant experience with Olive Gardens holding several positions as culinary manager, service manager, and sales manager.
Marvin currently serves in The United States Army Reserves, with 36 years of service (Active and Reserve Duty), Marvin has served in multiple leadership positions stateside, as well as overseas in Kuwait, and Iraq. Marvin's leadership experience includes positions held as Senior Non-Commissioned Officer In-Charge at an Iraqi Regional Training Center, Iraq, U. S. Army Drill Sergeant, and Battalion Command Sergeant Major. His current position is Staff Sergeant Major with U. S. Army Training and Doctrine (TRADOC).
Marvin attended Johnson and Wales University where he received his Associates Degree in Culinary Arts, and Excelsior College where he received his bachelor's degree in business management. He is also a graduate of the United States Army Sergeants Major Academy.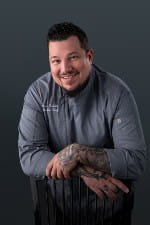 Tommy Pistolis
Executive Chef
Tommy Pistolis has been the Executive Chef for Warwick Forest since June 2022. Prior to this, he worked as the Executive Chef at Sentara Obici Hospital and VCU Community Memorial Hospital. Tommy graduated from Johnson and Wales University in Charlotte, North Carolina, with degrees in Culinary Arts and Food Service Management. While attending school, Tommy refined his skills by working in a few restaurants before settling in at Cajun Queen, where he excelled for 3 years. He was later offered an Executive Chef role with Morrison Healthcare. Raised in Charlotte, North Carolina, Tommy was exposed to the food industry at an early age. His Greek grandfather was a chef and owned a restaurant, and his father is a chef as well. Tommy wanted to make them both proud and followed in their footsteps after his 13-year Naval Career came to an end. In his free time, Tommy enjoys spending time with his two sons, Riley and Parker.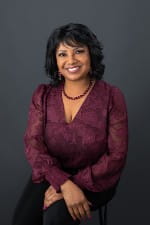 Brigitte Jones
Resident Services Director
Brigitte Jones first began her career in retirement living in 1989 and came to Warwick Forest in 1998. Brigitte started as an office manager where she wore many hats but quickly grew to become the Resident Services Director. She is an alumnus of Christopher Newport University where she graduated with a degree in business and a minor in psychology. Brigitte loves working with residents to create and maintain an exceptional community and prides herself on the many relationships that she has made along the way. Brigette was born in Frankfurt, Germany where her father was stationed and lived there until she was three years old. Eventually his orders sent him to Ft. Eustis, and she has been a part of our local community ever since. Brigitte loves working out, watching movies and spending time with her family, especially her granddaughter.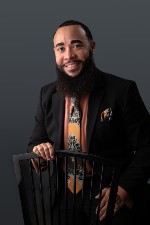 Princeton Williams
Environmental Services Director
Princeton Williams is the Environmental Services Director for Warwick Forest. Before becoming a Director in July 2022, Princeton was Norfolk Academy's Facilities Manager, overseeing the Housekeeping Department. He played a key role in the school staying open during the pandemic. Prior to Norfolk Academy, he was the Acting Quality Improvement Coordinator for the College of William & Mary, where he worked with over 300 facilities professionals. He was promoted to this role within four months, due to his success as Housekeeping Supervisor.
Princeton has over 21 years of experience in Building Services and has worked in various environments. He contributes most of his success to his training at Eastern Virginia Medical College in Norfolk, Virginia, where he supervised the housekeeping staff. Princeton promotes teamwork, professional development, and considers himself a cleaning educator.
Princeton attended Norfolk State University and studied Criminal Justice, and University of Phoenix for Business Management. He enjoys football, swimming, and playing basketball. He loves spending time with his daughter and his parents. Princeton's motto is, "A Clean Environment is Conducive to a Healthy Lifestyle."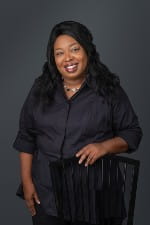 Tracy Tyler
Assisted Living Administrator
Tracy Tyler has dedicated her career to the service of others. For more than 20 years she has led her teams through organizational change to improve operations and deliver the highest levels of customer satisfaction. Since 2019, Tracy has served as the Administrator of Assisted Living at Warwick Forest Retirement Community. She has responsibility for the daily assisted living and memory care operations which includes the oversight and coordination of the services received by those who currently call or will call Warwick Forest their home.
Prior to joining Warwick Forest, Tracy Tyler spent the first part of her career as a Director of Resident Care, providing oversight and guidance to various nursing teams. Tracy also served as Regional Director of Clinical Operations, where she provided operational support for over 11 senior living communities. Tracy lives in James City County with her young son, Jabriel.
Have Questions? Contact us for more information.
Contact Us