It's All About Choices
Cottage or apartment home? One bedroom and den, or two-bedroom? The choices are yours, because that's the Warwick Forest way. Once you have selected the home of your choice, you and your Warwick Forest marketing counselor can begin to customize it to your taste and to your needs. Be sure to ask about opportunities to personalize your home with your choices of paint, carpet, flooring, cabinets, counters and more.
Warwick Forest features three distinct residential options. The Cottages at Warwick Forest is a neighborhood of 32 homes on the west end of campus. The 96 Manchester and Stratford apartments offer four spacious floor plans for neighbors.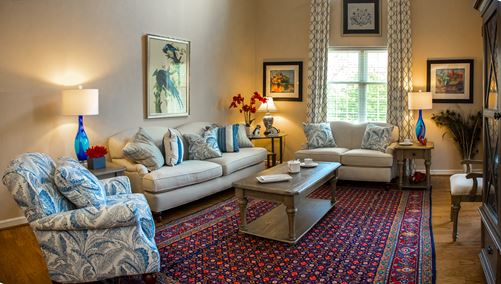 Here are most of our floor plan options, but additional options and opportunities for combining residences exist as well. No matter what your taste or preference, your marketing counselor can help find the home that's just right for you.
The Cottages
Apartments
Have Questions? Contact us for more information.
Contact Us