Kathy M
cavoy's story
"The sooner, the better."
My wanderlust has taken me up and down the east coast. In addition to spending 25 years in Maine, I've lived in Florida, Georgia and New York. I've dedicated my career to education and worked as a teacher and principal in Maine.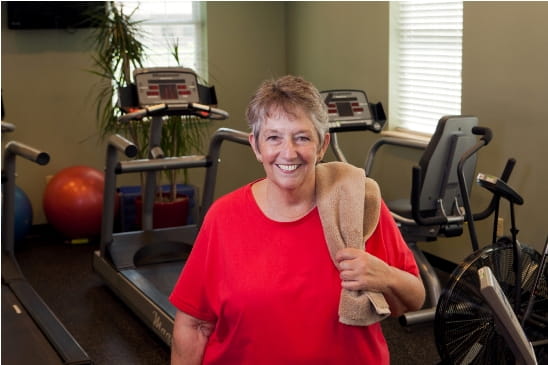 I moved to Virginia five years ago and knew I didn't want to manage the upkeep of a home or spend money renting. Warwick Forest was exactly what I'd been looking for. Even though I'm happy to hold the title of youngest resident, finding a continuing care community was important to me. I don't want anyone to have the burden of caring for me down the line. I have arthritis and feel confident that, should I ever need it, I'll receive the best possible care here at Warwick Forest.
I still work full time as a literacy coach for Newport News Public Schools. In my free time, I use the indoor pool and take advantage of the aquatics programs, as well as the fitness center. I also attend most of the concerts and community parties; it's so convenient to have a wonderful venue steps away from my home.
My advice to prospective residents is to know what you're looking for and find a place that meets your needs. I am so thankful that Warwick Forest has plenty of exciting things to keep me active now and will be there to meet any of my future health care needs. I moved here earlier than a lot of people, and it's one of the best decisions I've ever made.