Hospice Care Services
When facing a life-limiting illness, you want services that offer compassion, comfort and dignity. Learn more about Riverside's Hospice Care options and choose high-quality care that will help support and celebrate you — all you are and all you've accomplished — in a loving and respectful way.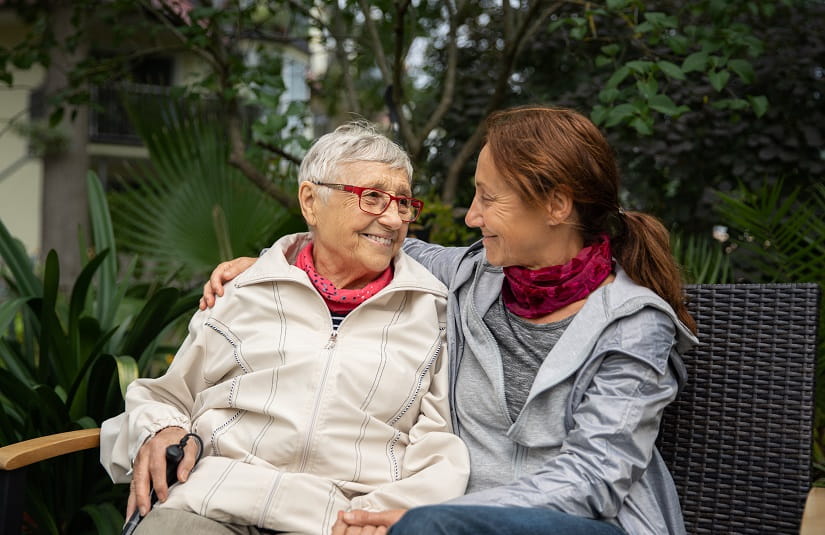 Services Devoted to Your Comfort, Your Life and in Your Home
Hospice care is different from palliative care, with services that evolve from fighting illness and disease to optimizing quality of life. We help eliminate confusion and stress for families through a full range of resources that enable loved ones to spend their final days in an atmosphere of comfort and dignity.
Hospice services are designed to help you and your loved ones celebrate the rest of your life in comfort, without fear and in the place you call home.
Our on-call nurses are only a phone call away, and your hospice benefit can include:
Palliative care: An extra layer of support in conjunction with your healthcare team to tend to your overall well-being. Palliative medicine is the guiding force behind all hospice care.
Respite care: Admit your loved one into one of our contracted facilities for up to five days so you know they are being taken care of while you take care of yourself. Respite care is a regular part of hospice care, so there is no cost to your family.
Speech therapy: You and your family can work with a speech therapist to better understand how to communicate, reduce swallowing difficulties, and avoid choking and other suffering.
Occupational therapy: Work with a specially trained therapist who helps with activities of daily living like dressing, bathing, eating and self-care. These therapists will do a safety assessment, look for trip hazards and other dangers in the home and create a plan to help you and your family cope with new physical limitations.
Physical therapy: Get help with walking, standing, strength, balance and safety in your home from a specially trained physical therapist. They can also do a safety assessment, look for trip hazards and other dangers in the home and create a plan to help you and your family cope with new physical limitations.
Hospice nurse: Specially trained nurses help families understand the dying process, how to manage medications and how to interact with and care for their loved ones.
Medical equipment: Durable Medical Equipment (DME) includes hospital-type beds, mattress toppers, over-bed tables, bedside commodes, wheelchairs, walkers, and other equipment needed to safely care for and transfer your loved one.
Medical supplies: Get the supplies you need to keep your loved one clean and comfortable in their home, including mattress pads, adult diapers and briefs, medicated wipes, creams, lotions, disinfectants and sanitary napkins.
Medications: Working with your team of providers, your palliative provider can help you manage the medications your loved one needs to minimize pain and other symptoms. All medications are covered as part of the hospice benefit.
Hospice aides: Certified nursing assistants can help with certain activities of daily living, including bathing, dressing, hair care, nails, oral hygiene, changing bed linens, some light meal prep and feeding.
Medical social workers: Master's-level social workers provide psychosocial and technical support to families facing the end of a loved one's life. They help coordinate the financial, insurance and legal aspects of the process and can provide emotional counseling as well.
Spiritual counselors: Non-denominational clergy who are studied in the rites and traditions of many different faiths help with end-of-life and existential questions. These counselors will respect your beliefs and faith practices and guide you and your family through the spiritual grieving process.
Volunteers: Hospice volunteers provide support by sitting with, chatting, praying and celebrating life with patients and families. They are recruited, background-checked, screened, trained and scheduled by Riverside Hospice.
Alternative therapies: We offer compassionate programs to support your loved one at their bedside, offering comfort and reassuring them they are not alone. Calming Connections, for example, helps patients with diminished sensory abilities.
Bereavement support: Before the loss of a loved one and for up to 13 months after, compassionate, specially trained bereavement counselors are here to help you and your family grieve, provide resources, connect with support groups and cope with your loss.
Celebrate Life with Your Family in Your Home
Riverside Hospice helps you live fully and maximize your time and quality of life. We care for patients like those we love, which is why it is such an honor to get to know you and your family deeply and provide you personalized care that helps celebrate your life.
Hospice can be one of the most life-affirming choices you will make. Riverside Hospice helps individuals face this stage of life with grace, dignity and control. We provide support to work through the issues, distractions and day-to-day details of a life-limiting illness so patients can spend more memorable time with family and friends.
How to Get Started
We hope you feel more at ease knowing all of the cost, worry, complexity, and confusion of dealing with a life-limiting illness can be absorbed by hospice. The Riverside Hospice team takes a compassionate, holistic approach to care and is here for you every step of the way. Hear from caregivers who have shared the hospice experience.
If you think hospice can help you or a loved one, please call us at 757-594-2745. We're ready to help you access these wonderful benefits you have already earned.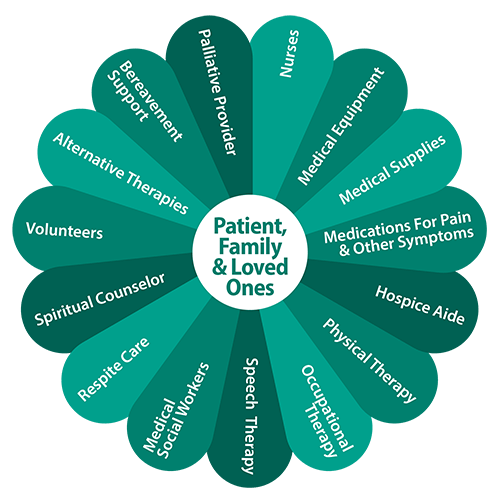 Choose hospice. Choose living.
With a full-circle array of services that prioritize your comfort and specific needs, choose hospice care through Riverside At Home so you can focus on living life to the fullest. Learn about the compassionate care teams, medical support, therapy options and services that support your unique and personal journey.
Hospice Care Services
At Home Services and Resources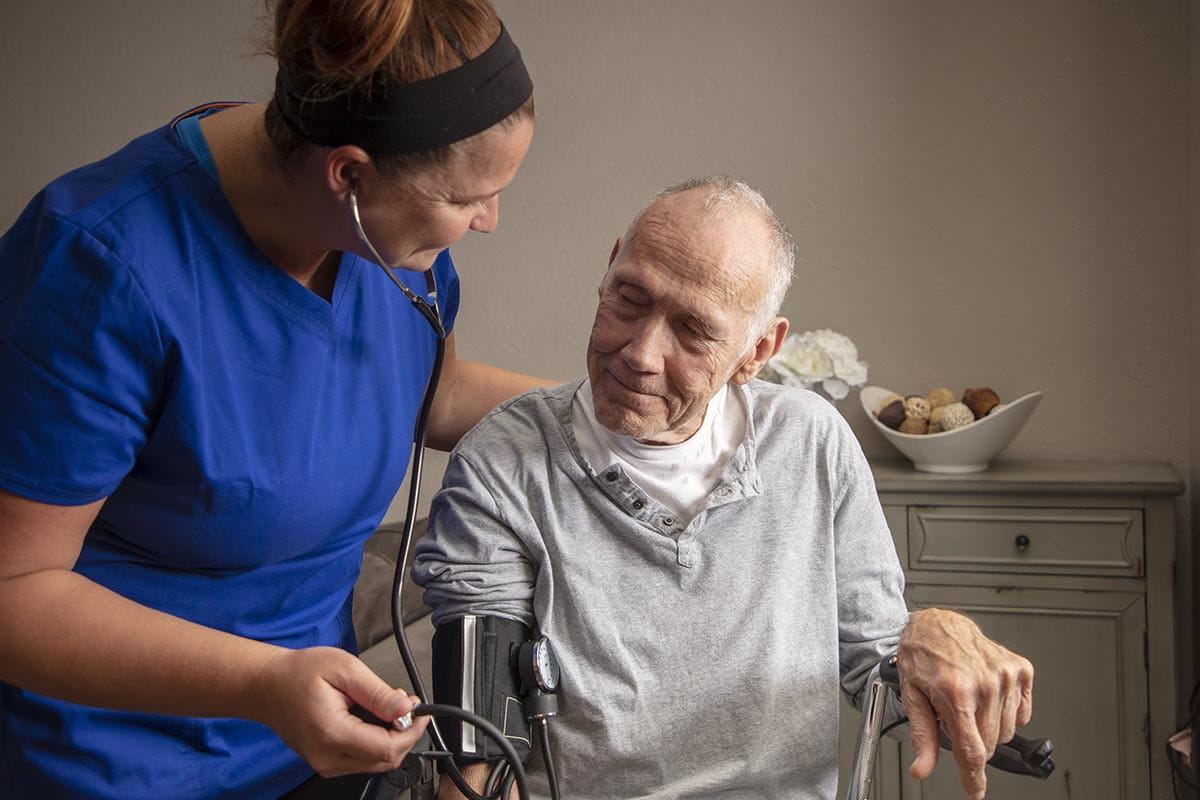 Why should you choose Riverside?
Riverside's At Home Care is available in any phase of life, providing peace of mind where you feel most secure and comfortable. With Riverside, you have access to a comprehensive network of care, services and resources strengthened by personalized, compassionate care that makes you feel like a member of our family.
Why choose Riverside At Home?
Steadfast Support: Kathy's Hospice Story
Kathy Helbig shares about her mother's Alzheimer's diagnosis and care from Riverside's Walter Reed Hospice team.
"It was like somebody called the cavalry in to rescue us."
- Kathy Helbig, patient's daughter
Helping Families Cope With Grief and Loss
Riverside Hospice provides ongoing grief support as individuals and families work through losing a loved one. Learn more about our hospice bereavement support services and hospice support groups. We encourage participants to share experiences as they wish. Some of the most effective healing comes when people relate to others in a similar situation.
Have Questions? Contact us for more information.
757-594-2745