Home Health Services
Consider Home Health services if you or a loved one are recovering from a hospital stay, have a chronic health condition or need specialized care related to aging or a disability. In most cases, services require an order from your physician. Riverside's Home Health Care teams are passionate about helping you recover, regain your strength and maintain your independence in whatever place you call home.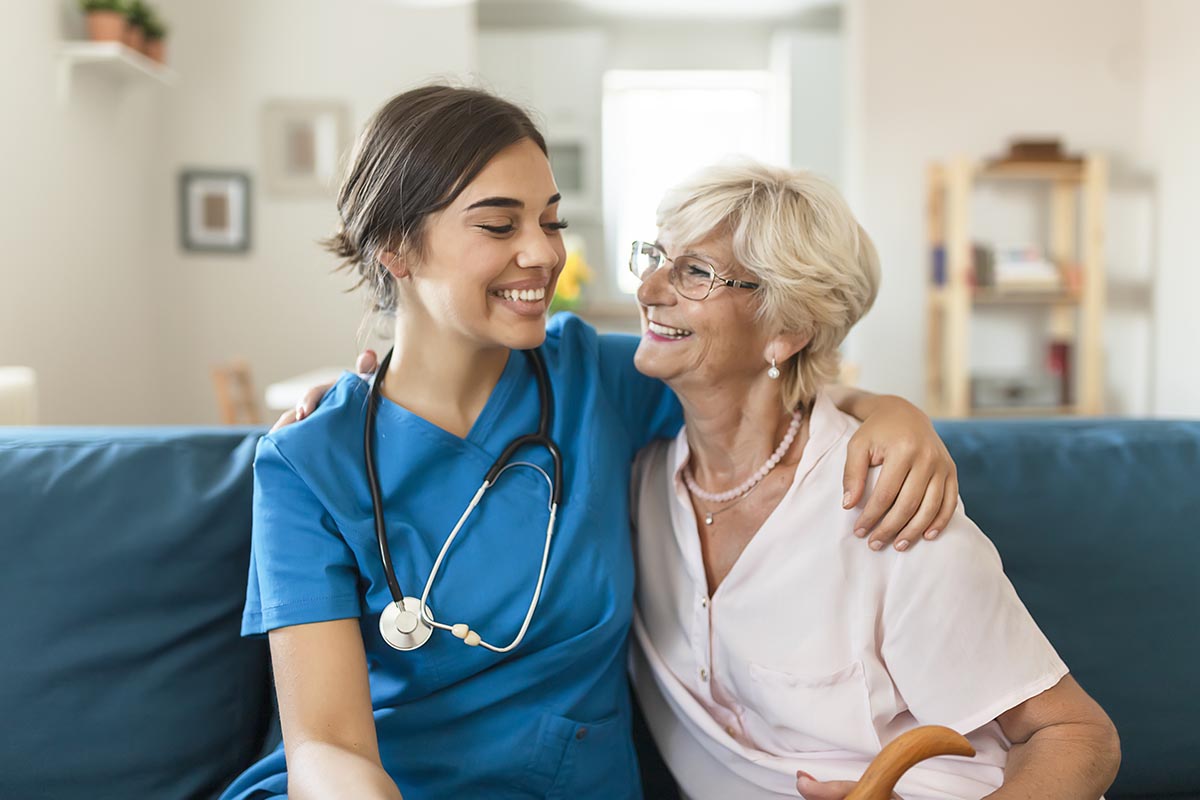 Comprehensive Health Services in the Comfort of Home
With Riverside Home Health Care, you'll have support from a skilled, multidisciplinary team that provides an array of personalized services that may include:
Nursing services: Certified nurses provide you and your caregivers with general health education and assist with skilled nursing care, including injections, IV therapy, wound care, monitoring vitals and serving as a liaison with your doctors and other health professionals.
Therapy services: These services may include rehabilitation through physical, occupational and speech therapies to help you regain strength, mobility, communication and other activities of daily living.
Symptom management: As part of your total plan of care, your care team can help you manage and minimize the pain you feel following a procedure or due to arthritis, joint pain, cancer-related pain or other chronic conditions.
Fall prevention training: Falling after a hospital stay or due to balance or aging issues can create significant setbacks. Our specialists can work with you on activities and exercises while helping you avoid potential fall hazards in your home.
Home safety evaluation: As an essential preventive measure, a licensed health care professional can thoroughly evaluate your home to help you identify and remove potential health and safety hazards.
Orthopedic and total joint care: We will help you maximize mobility and regain function following major surgeries, including hip, knee and total joint replacements.
Balance testing and training: To fully enjoy and embrace life, you want to be able to get around without risk of falling or hurting yourself. Whether normal aging or recovering from a major procedure or illness, our trained professionals will meet you where you are, evaluate your abilities and empower you through techniques to improve your balance and mobility.
Advanced Health Care Expertise
Home Health is provided under the direction of your physician by registered nurses, licensed practical nurses, physical therapists, occupational therapists, speech-language therapists and medical social workers. These healthcare providers work individually and as part of a holistic team to help assure patient safety and quality health outcomes, wherever you call home.
With Riverside Home Health Care, you'll have access to countless resources throughout the entire Riverside Health System. You never have to worry about how or where to get help with any other health-related needs; simply talk to your Home Health Care provider or give us a call.
How to Get Started
To find out how you or a loved one can benefit from Home Health Care services, call 757-594-5600. We'll listen carefully to your needs and expectations and walk you through the process of beginning these specialized services. If you need assistance with some daily activities or specific nursing assistance, you may want to consider In-Home Private Care.
At Home Services and Resources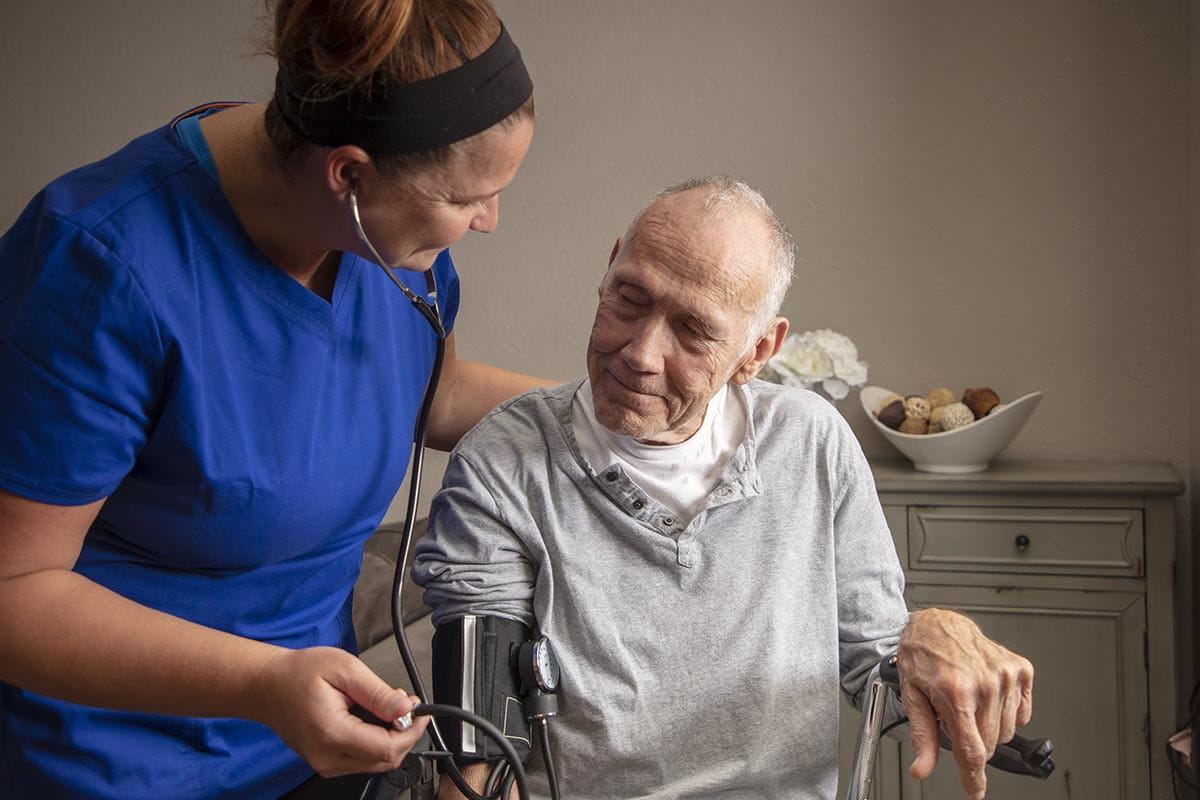 Why should you choose Riverside?
Riverside's At Home Care is available in any phase of life, providing peace of mind where you feel most secure and comfortable. With Riverside, you have access to a comprehensive network of care, services and resources strengthened by personalized, compassionate care that makes you feel like a member of our family.
Why choose Riverside At Home?
What If I Need More Advanced Medical Care?
Riverside also offers Advanced Illness Management (AIM), which provides home-based palliative care for symptom relief. This interdisciplinary care team includes physicians; nurses; physical, occupational and speech therapists; medical social workers; pharmacists; chaplains and other staff with specialized training to meet specific medical, emotional and spiritual needs.
Have Questions? Contact us for more information.
757-594-5600