Home Health Care
Whether you are leaving the hospital, managing a chronic condition, leaving a long-term care facility or your health care provider makes a referral from their office, we are here to make your transition to home health care worry-free for you and your loved ones.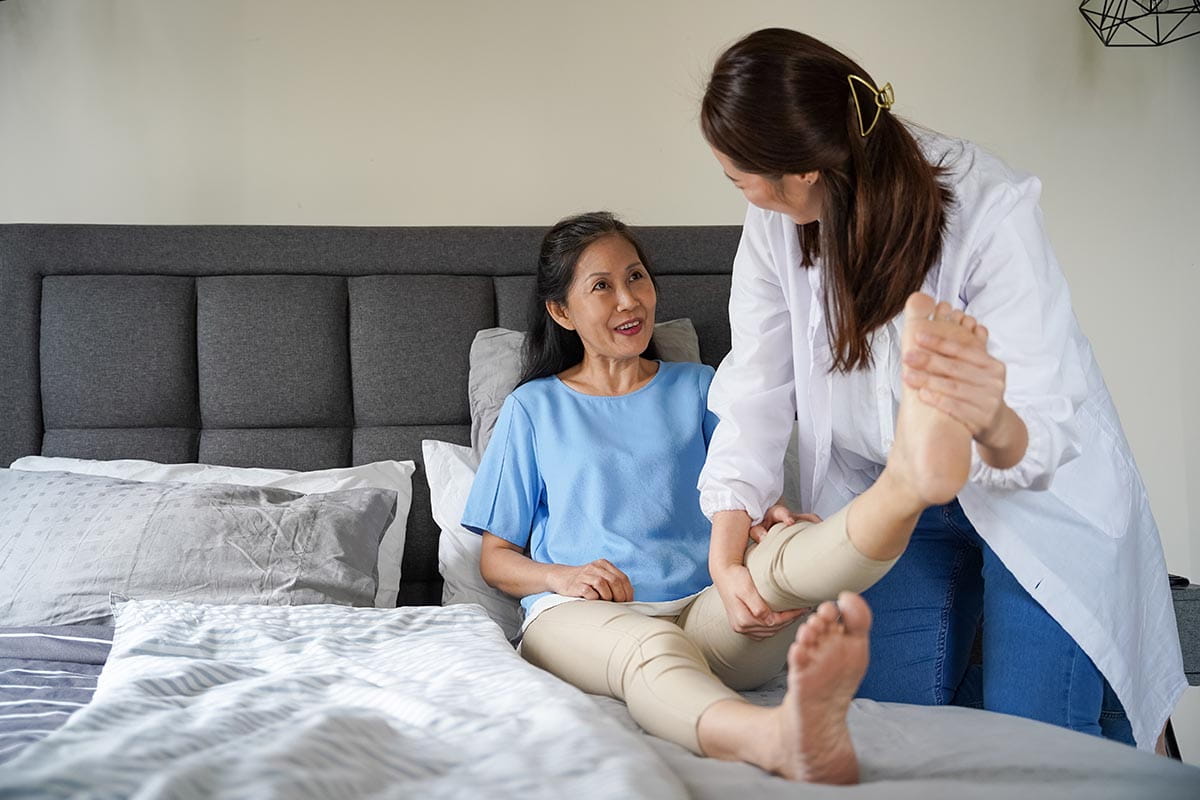 Skilled Care at Home
We care for patients who are managing heart disease, diabetes, respiratory disease, cancer or the natural process of aging. Others are recovering from a stroke, surgery, joint replacement, or a recent stay in a hospital, rehabilitation or skilled nursing facility.
No matter the reason, we are passionate about helping you recover, regain your strength, and maintain your independence, wherever you call home. You can be sure our team of experts will work closely with your physician to develop a personalized plan of care based on your unique situation.
Based on your provider's orders, Riverside At Home's home health services may include the following:
Acute and chronic disease management
Energy conservation training for daily activities
Fall prevention education
Home safety evaluation
In-home infusion and injectable medications
In-home palliative care by specially trained professionals
Left Ventricular Assistive Device (LVAD)
Medication education
Nurse on call 24/7
Orthopedic and joint care
Treatment of swallowing and speech difficulties
Wound and ostomy care
Paying for Home Health Care
Our team works with your provider to identify the services that will support your care, recovery and rehabilitation at home. Medicare, Medicaid, TRICARE and other insurance companies may cover some or all of the costs associated with home health. We can assist you and your provider with any questions you may have regarding coverage for our services.
Hear from Home Health Care Patients and Families
One of the best ways to learn about Riverside Home Health is through the shared experiences and stories of people who have benefited from these specialized services.
How to Get Started
To find out how you or a loved one can benefit from Riverside At Home services, call 757-594-5600. We'll listen carefully to your needs and expectations, walk you through the process for beginning these specialized services and discuss potential costs and payment options.
Related Services and Resources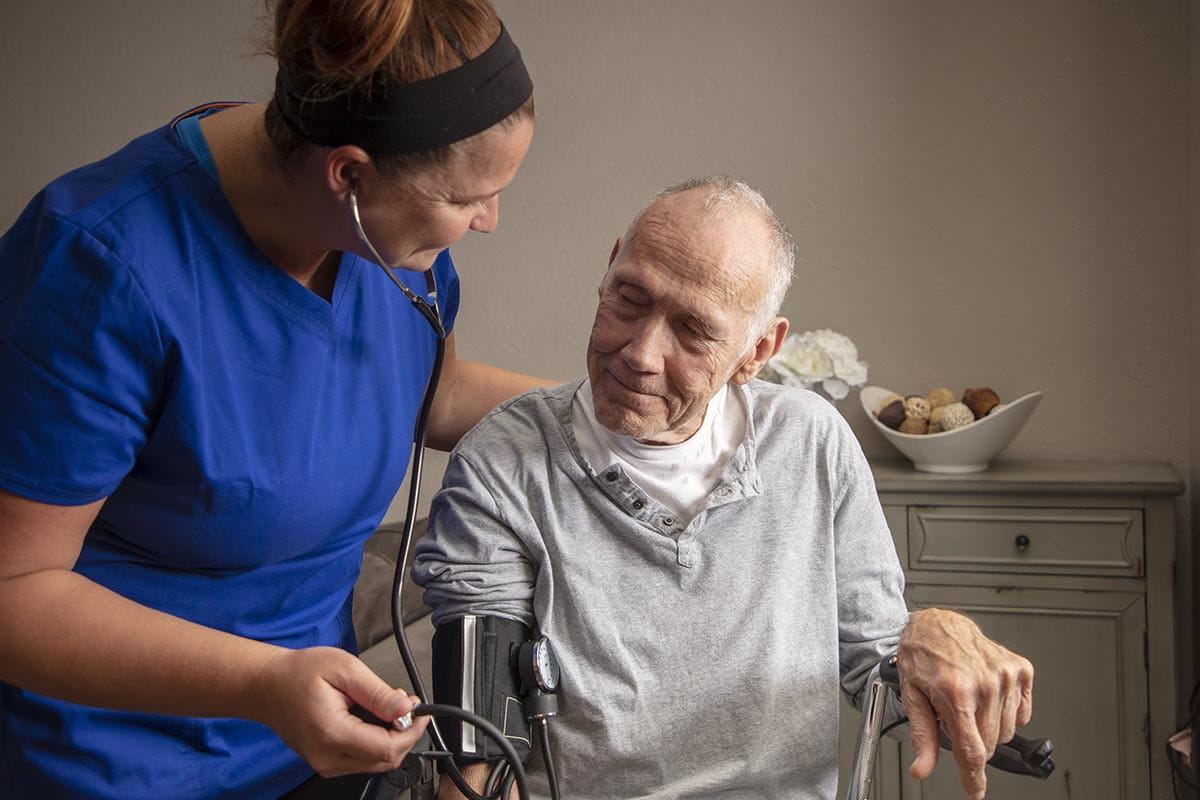 Why should you choose Riverside?
Riverside's At Home Care is available in any phase of life, providing peace of mind where you feel most secure and comfortable. With Riverside, you have access to a comprehensive network of care, services and resources strengthened by personalized, compassionate care that makes you feel like a member of our family.
Why choose Riverside At Home?
Riverside's Home Health Care Made a Difference in Danny's Life
After a tragic accident that left him a quadriplegic, Danny Strother was able to live at home thanks to his personal strength, his family and the help of Miss Sandy and his Riverside Care team family.
"We felt like it was family. I knew that home health had our back no matter what."
- Christie Matthews, Danny's fiancée
What If I Need More Advanced Medical Care?
Riverside also offers Advanced Illness Management (AIM), which provides home-based palliative care for symptom relief. This interdisciplinary care team includes physicians; nurses; physical, occupational and speech therapists; medical social workers; pharmacists; chaplains and other staff with specialized training to meet specific medical, emotional and spiritual needs.
Have Questions? Contact us for more information.
757-594-5600