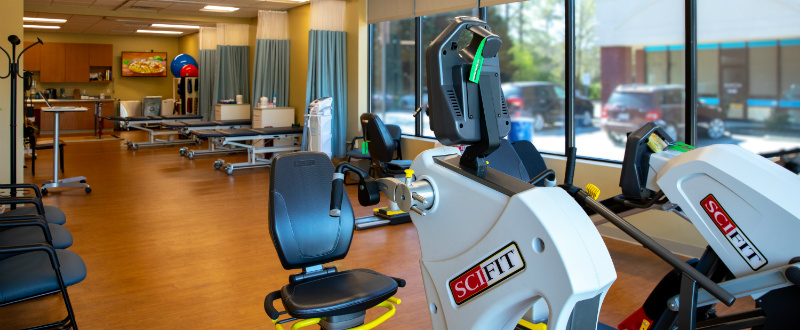 Yorktown, Va. — Riverside Health System's comprehensive rehabilitation services now include a physical therapy (PT) clinic right inside Riverside Primary Care Kiln Creek.
The newly remodeled space for Riverside Physical Therapy Kiln Creek offers added convenience for patients referred to PT after an appointment. Having the physical therapist just steps away from the referring physician maximizes communication between the two, which is ideal for returning patients to full function.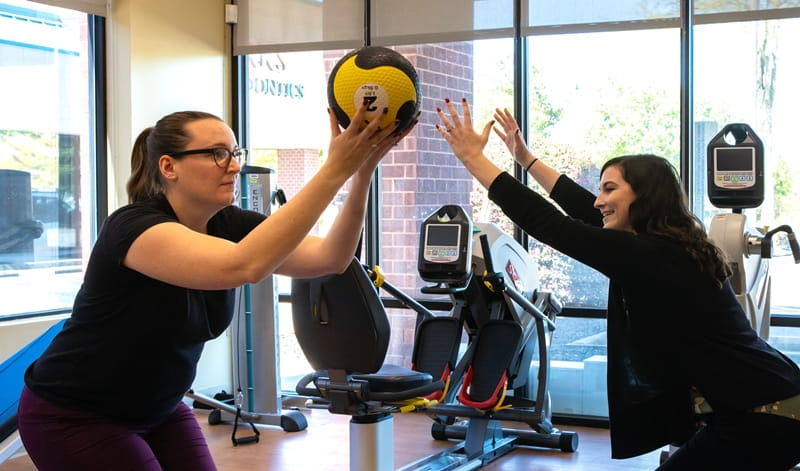 "Your care is connected," said Clinical Coordinator Nicole Baker, PT, DPT. "We can see the details of your visits and follow the protocols for your progression of care. It avoids the crossed wires you might get when going outside of the Riverside umbrella."
In addition to Baker, Riverside Physical Therapy Kiln Creek staff includes a PT assistant and rehabilitation aide. Patients benefit from a fully outfitted clinic from an equipment perspective, one which can support a full complement of PT and rehabilitation services.
"It is pretty unique, especially in a large health care system such as Riverside, to have this type of setup," Baker said. "We are the first outpatient therapy clinic in a primary care practice for Riverside."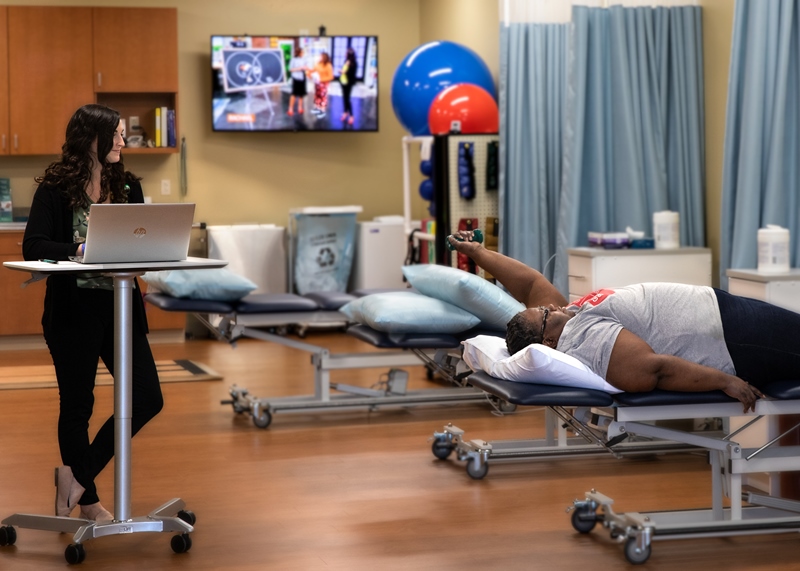 Baker and her staff treat a variety of conditions that include post-operative orthopedic care, neurological issues and vestibular therapy related to balance problems. Neck, back and pelvic pain can also be treated.
Programs are individualized to meet the needs of all, from the worker's compensation patient to the geriatric population.
The clinic follows all of Riverside's safety and sanitation guidelines for COVID-19. Staff wear masks and eye goggles to reduce the chance of virus transmission. Patients must wear masks and remain socially distant from each other during treatment. Visitors are restricted to those managing a patient's medical care.
"We are not overloading our open treatment space, which is very important," Baker said. "It is calm and relaxed in here, and that's purposeful. We don't want too many people in the same space."
The clinic accepts referrals from patients not being treated by a Riverside provider. Patients can also see a physical therapist without a referral through a direct access appointment.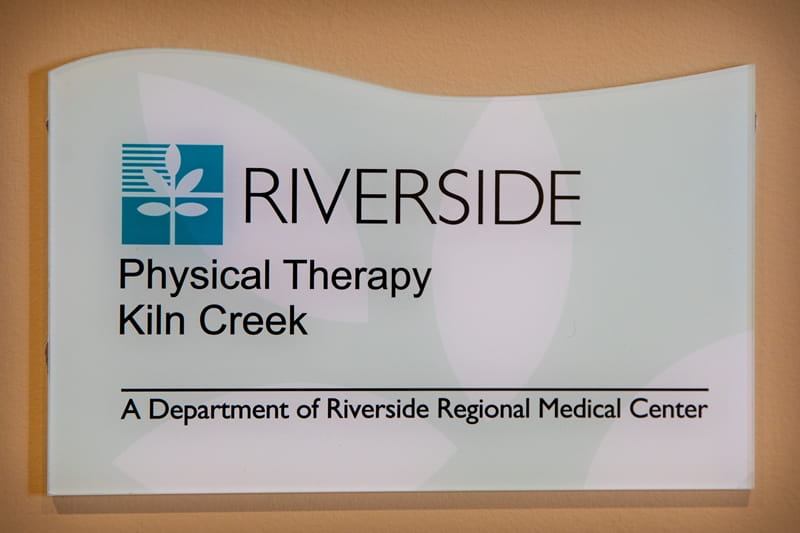 Riverside Physical Therapy Kiln Creek is located at 209 Village Ave., Suite O in Yorktown. The physical therapy clinic is open weekdays from 8 a.m. until 5 p.m. Call 757-316-5090 to schedule an appointment or visit www.riversideonline.com/services/rehabilitation/pt-kiln-creek.cfm.
Published: October 22, 2020