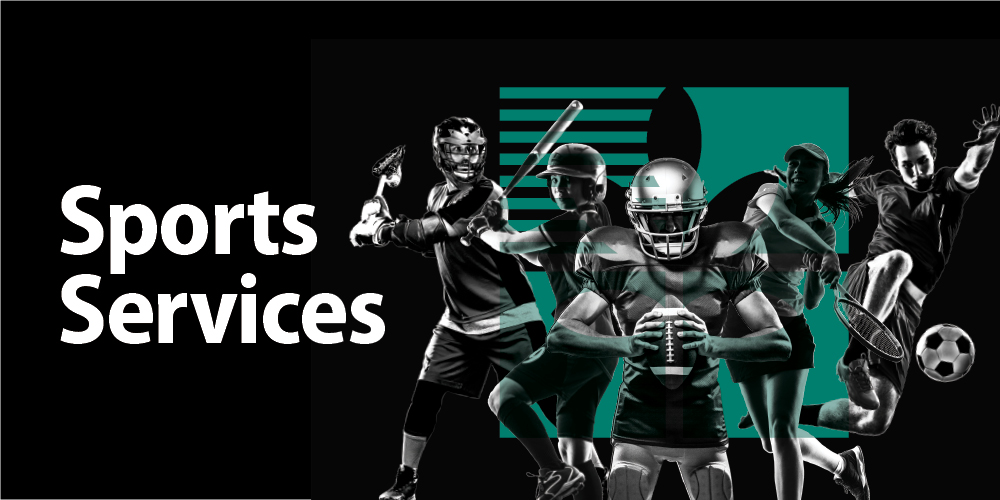 Services
The Riverside Sports Medicine team specializes in the diagnosis and treatment of injuries caused by physical activity - particularly sports and exercise. Whether you play sports on a structured team or for recreation, enjoy running races (with or without obstacles), cycling, CrossFit or weight lifting, you may be at risk of injury that could limit functioning and/or future performance.
Our team understands how important sports and fitness are to you - because we are athletes ourselves - and we are dedicated to helping you stay competitive.
Riverside Sports Medicine offers a subspecialty, team approach to the prevention and treatment of injuries that include the most comprehensive services in order to minimize downtime and expedite return to normal activity.
Our Sports Services include the following:
Primary care with a fellowship-trained primary care sports medicine physician
Surgical and nonsurgical solutions to injury with fellowship-trained sports medicine orthopedic surgeons
Specialized care for upper extremity joint injuries with fellowship-trained orthopedic surgeon
Specialized care for hand/wrist and foot/ankle injuries
Athletic trainers assisting with injury prevention and acute care on the field, during practice and in the clinic
Injury prevention exercise programming and return to play therapy with sports specialist certified physical therapist team
Team physician support
Comprehensive pre-season physical exams to assess not only for orthopedic concerns, but also cardiac issues and blood disorders, such as sickle cell anemia
Baseline and post-injury concussion screenings and evaluations
Education on injury and illness prevention
Functional movement screens
Exercise prescriptions
Balance and vestibular training for post-concussion patients
Chronic and acute illness management
Sports nutrition counseling
Counseling on usage of supplements and ergogenic aids
Sports psychology
Strength and conditioning counseling
Special needs of the female athlete
Form analysis (running, pitching, throwing, golf swing) and training recommendations to improve performance and reduce injuries