Jill's Story
Jill Daniel can't tell you exactly how many miles she's logged over the years.
But her love for distance running started in 2005, when she ran the Virginia Beach Rock n' Roll Half Marathon. She went on to complete the inaugural Outer Banks Marathon in 2006, the Richmond Marathon in 2009 and, several marathons later, the Boston Marathon.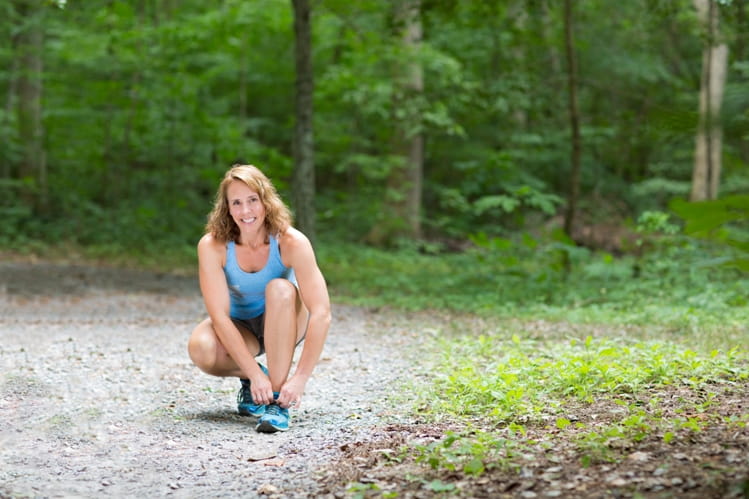 But it didn't come without a price. Daniel tried to ignore the pain for years, trying to mask it with a series of treatments to include cortisone shots, physical therapy and anti-inflammatories.
Finally in 2013, when the overwhelming soreness and inability to walk came after running a short four miles —rather than 20 - she realized something had to be done.
And so did her orthopedic surgeon, Dr. Barbaro Perez.
Dr. Perez performed hip surgery on Daniel on March 12, 2014, temporarily derailing her from the sport she loves to repair a labral tear in her left hip. A hip labral tear involves the ring of cartilage, called the labrum, that follows the outside rim of the socket of the hip joint.
"What I appreciated most was that Dr. Perez didn't push anything on me," Daniel said. "He knew that the recovery was going to be really hard on me because I wouldn't be able to run for six months."
Dr. Perez, Daniel said, gave her all the information about what her options were "so I could make the decision on my own."
Ultimately, Daniel chose the surgery because, while she wasn't able to run for a period of time after the surgery, that option would keep her running for years beyond the surgery. Any other option would likely "only get me through the next race."
And Daniel wants to keep racing.