Meet our Smithfield team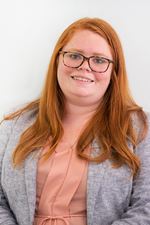 Megan Merritt
Administrator
Megan Merritt is Administrator of Riverside Lifelong Health & Rehabilitation Smithfield. In this role, Megan leads a dedicated and compassionate team who embraces a household model of care where individual resident routines are known and respected. Megan is no stranger to Riverside or the Healthy Living Community – Smithfield, having served as a social worker there following her graduation from Old Dominion University. Megan enjoys being part of the Riverside team, "especially here, in a place that feels so much like home." While in college, the Mathews, Va. native also worked as a certified nursing assistant in her hometown's Riverside Convalescent Center – Mathews. More recently, Megan served as Assisted Living Director at Riverside's Sanders Retirement Village on Main Street in Gloucester, Va.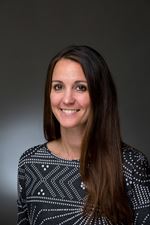 Kriston West, LNHA
Director of Business Operations
Kriston West currently serves as Riverside Lifelong Health & Rehabilitation Smithfield's Director of Business Operations. She joined the Smithfield team in February 2011 as a Household Coordinator in The Garden Memory Support assisted living unit. Kriston earned her undergraduate degree in Health Services Management from East Carolina University and is a Licensed Nursing Home Administrator in North Carolina, working towards her license in Virginia. Kriston calls Smithfield a special community for older adults largely because "it is such a small campus and is very family-oriented," a lot of which comes from the fact that many of the team members grew up in the region, love the region and have been with Riverside at Smithfield for the majority of their careers.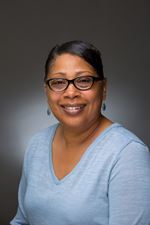 Judy Simmons, RN
Director of Nursing
Director of Nursing Judy Simmons, RN can easily say Riverside Lifelong Health & Rehabilitation Smithfield is like home. She's made her career here and tells anyone who asks that what makes Smithfield such a special place to live and work is its family environment, for residents and the Riverside team members that support them. Judy started at the community as a CNA in 1988, gained additional experience working at Riverside's Rehabilitation Hospital in Newport News and then returned to Smithfield in 1992. She was named the Director of Nursing in 2008.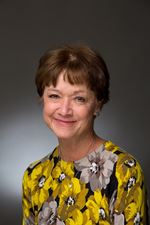 Martha Hunt
Director of Resident Services & Marketing
For Martha Hunt, ALFA the Director of Resident Services & Marketing, Riverside Lifelong Health & Rehabilitation Smithfield is so much more than a place she comes to work. Martha joined the Smithfield team in 1983, starting out as a social worker. Her mother, father and grandmother all lived and died at Smithfield. Martha believes strongly in the power of helping people feel good about themselves where they live, no matter what their age. "Everybody wants to feel valued, and like they have maintained their identity and independence." Riverside's Smithfield community is made exceptionally special because of the team, Martha tells potential residents when they tour. Many have been there for more than 20 years. Martha is also a licensed Assisted Living Facility Administrator (AFLA) and serves on the Virginia Department of Health Professions Board of Long Term Care Administrators.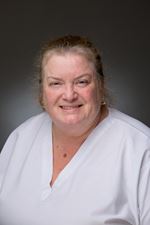 Teresa Bowen
Director of Food Service
Teresa Bowen has served as Riverside Lifelong Health & Rehabilitation Smithfield's Director of Food Service for nearly two decades. Prior to joining the Smithfield team, she directed the food service at Riverside's Warwick Forest Continuing Care Retirement Community in Newport News. Before moving to Virginia, Teresa worked as a chef in Pennsylvania and is a Certified Dietary Manager, helping her bridge a love for food with providing nutritional meals for residents. What makes Smithfield a special place to live? Teresa will tell you "it's the residents and their families. There is a lot of connection between the residents, their families and the Riverside team here. Plus, we are located in such a small community that it creates a real sense of family here."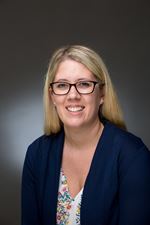 Nicole Baggett
Admissions Coordinator
Whether you are a new resident or have lived at Smithfield for years, chances are you have gotten to know Nicole Baggett, the Admissions Coordinator. Nicole has been part of the Smithfield team for 15 years. She started out working as a CNA and remains licensed to help serve residents and their families in every capacity she can. At Smithfield, "we are located in a small community and the culture here reflects that. We're very team oriented and everyone knows each other, making it feel even more like home."
We'd love to meet you and show you around ourselves! To learn more or to schedule a tour to see our community for yourself and your loved ones, call 757-357-3282 or contact us here.
Have Questions? Contact us for more information.
Contact Us