Meet our Smithfield team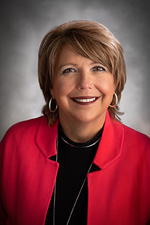 Stacy Guzik
Administrator
Stacy Guzik has more than 21 years of healthcare experience, having joined Riverside Lifelong Health in 1998. Starting in the billing office, Stacy went on to earn her Master of Health Care Administration from Troy University. In 2011, she received her administrator license & joined Bon Secours Maryview Medical Center as administrator; in 2019 she joined Patriots Colony as health services administrator before becoming the administrator at Smithfield. At home, Stacy enjoys her time with her husband of 27 years. Their son, a talented baseball player from University of Lynchburg, keeps her busy on the ball fields from Virginia to Florida. When the weather is warm, Stacy loves paddleboarding.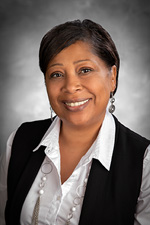 Judy Simmons, RN
Director of Nursing
Judy Simmons joined Riverside Smithfield as a Certified Nursing Assistant in 1991. She is originally from Surry,Virginia. Judy has continued her education. 1998 she graduated from the Medical Careers Institute and received a Practical Nurse Diploma. In 2006 Judy graduated from Thomas Nelson Community College with an associates degree in Applied Science and pre nursing career studies certificate. Judy became a graduate of Virginia State University in 1923 with a BSN. During her spare time Judy enjoys spending time with her grandchildren.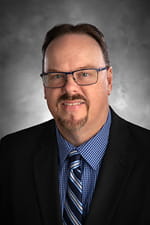 Norm Tarkenton
Director of Facilities
Norm Tarkenton joined Riverside Smithfield's team in 2020.He has a diploma in facilities management from North Carolina State University. Norm is from Chesapeake, Virginia. Previously he was employed as a facility manager for QVC for 31 years. In his free time norm enjoys golf, sports, and spending time with his wife at the beach.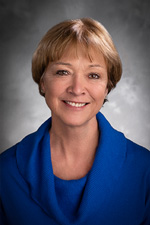 Martha Hunt
Director of Marketing
Martha Hunt first became employed at Riverside Smithfield in 1982 as director of social services & volunteers. As time progressed Martha also became responsible for activities. Martha then went on to become the Director of Assisted Living and then the Director of Marketing. She is originally from the southwestern part of Virginia. Martha has a bachelor of arts degree from the University of Virginia. She is also a licensed Assisted Living Administrator
In the state of Virginia and has served several terms on The Board of Long Term Care Administrators for the state of Virginia. Martha enjoys walking, travel, and spending time with family.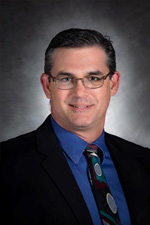 Eric Czarnatowicz
Food and Nutrition Services Director
Eric Czarnatowicz has been employed by Riverside Health System since 1998. He became a recent team member in Smithfield. Eric has an AOS from the Culinary Institute of America. He has a National Certificate in Dietary Management from the University of Florida. Eric is a native of New Jersey. He has worked and managed several 3 to 4 star restaurants in New York and New Jersey. He was the executive chef at Williamsburg Country Club and restaurant chef at Kingsmill Resorts in Williamsburg, Virginia. In his free time Eric enjoys fishing, working on cars, and carpentry.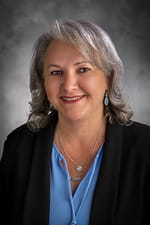 Debbie Ebel, PT/DOR
Director of Rehabilitation Services
Debbie Ebel, Director of Rehabilitation Services at Riverside Lifelong Health and Rehab Smithfield, managing the skilled Rehab, Assisted living and Memory Care units for the entire campus since 2016. She is a Physical Therapist and has worked in many settings but found her passion working with the geriatric population early on in her career. She graduated from Florida International University in Miami, Florida. She has traveled and lived in different states and even countries, and has found Smithfield to be an embracing community with a wealth of history. She particularly likes the whole family connection through the residents, family and Smithfield team. "I have learned so much from the residents, they love to tell me stories of the "Good old days". She along with her Rehab team comprised of Physical therapists, Occupational Therapists and Speech Therapists take pride in providing quality care and services for all the resident's needs. "The best part, is that we are able to provide Rehabilitation services to the resident when they come in for short term rehab, transitioning to Assisted living or in the Memory Care units. The same team of professionals will provide therapy for the entire campus, and this allows for a continuum of care as long as the resident resides with us." Outside of work, Debbie enjoys spending time with her young grandchildren and traveling with her husband.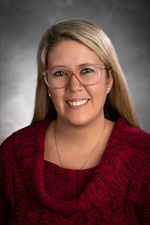 Casey Nicole Baggett
Admissions Coordinator
Casey Nicole Baggett became an employee at Riverside Smithfield in 2002. She begun her career here as a Certified Nursing Assistant. She became a Certified Medication Aide and is currently in the role of admissions coordinator in Smithfield's long term care and rehabilitation center. Nicole is a native of Smithfield, Virginia. When able Nicole enjoys attending her children's soccer games, spending time with family, and going to the beach.
Have Questions? Contact us for more information.
Contact Us