Virginia Business magazine named Riverside Health System President and CEO William B. "Bill" Downey among the "50 Most Influential Virginians." Featured in the magazine's March issue, the seventh annual list recognizes a select group of business leaders who are making a "big impact on Virginia's economy and its communities."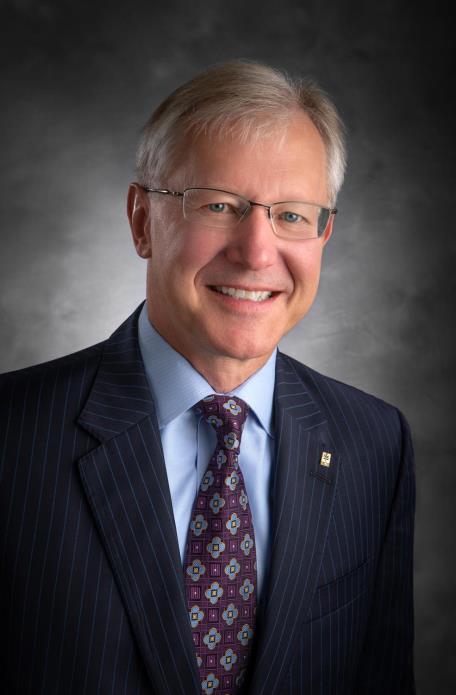 To compile the list, Virginia Business looked for "fast-growing, innovative companies" and "leaders who share their wisdom and dollars with corporate or charitable boards."
Downey joined Riverside Health System in May of 1981 as an Administrative Extern. He returned to Riverside in June 2001 and became President and CEO in 2012. Previously Downey served as President and CEO of Lewis-Gale Medical Center in Salem, Virginia and CEO of Regional Medical Center Bayonet Point in Hudson, Florida.
Over the years, Downey has been involved in numerous community organizations, including serving as Chairman of the Board of Greater Peninsula NOW, and as a Board member of The Jamestown-Yorktown Foundation, Inc., the Hampton Roads Economic Development Authority, United Way, Towne Bank-Peninsula and Premier, Inc. He is also a past chairman of An Achievable Dream, the Virginia Hospital and Healthcare Association, the United Way and Virginia Living Museum.
In 2018, Downey was recognized at the 50th annual Peninsula Humanitarian Awards presented by the Peninsula Chapter of Virginia Center for Inclusive Communities (VCIC). The awards honored individuals and organizations promoting respect and understanding among people of diverse racial, ethnic, and religious backgrounds in the Peninsula community.
Virginia Business noted that under Downey's leadership, Riverside Health System has completed several major renovations and expansions recently, including the $90 million expansion of its flagship Riverside Regional Medical Center in Newport News, and a $50 million renovation and expansion of Riverside Walter Reed Hospital in Gloucester. In addition, Patriots Colony At Williamsburg, a Riverside Health System continuing care retirement community, finished a $35 million expansion in 2018.
The magazine also highlighted Riverside's commitment to the further expansion and upgrade of its electronic health record system.
Last November, Riverside announced it was named to CHIME HealthCare's Most Wired list for its leadership in information technology, the only system in Virginia to have earned the distinction for 14 straight years.
Visit riversideonline.com to learn more about Downey and Riverside's leadership team. To read the "50 Most Influential Virginians" article, visit virginiabusiness.com.