Elevate Your Performance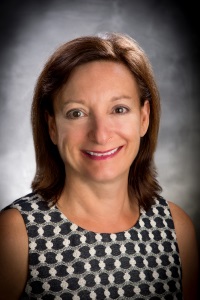 Dr. Robyn Vargo, Osteopathic Physician: With specialization in complex deformity correction, total ankle replacement and complex fracture management, Dr. Robyn Vargo compliments her orthopedic foot and ankle practice with cutting edge experience. As an Osteopathic physician, she not only serves as a fully licensed and board certified surgeon, she bring additional training in the musculoskeletal system with an emphasis on a fully integrative approach to the treatment and prevention of orthopedic conditions and injuries.
Dr. Vargo spent over two decades dancing with several renowned ballet companies, including Joffery II in New York City. This experience has given her special interest in and affinity for the prevention and treatment of dance injuries.
Arielle M. Poe, PT, DPT, Senior Therapist has played an integral role in Riverside's Dancer Screening Project. She is a certified dry needling specialist and has found this technique helpful with dancers, gymnasts, and athletes who have pain patterns related to trigger point dysfunction. Arielle focuses on orthopedics and the care of complex shoulder injuries. Dr. Poe is located at Riverside Physical Therapy Williamsburg 757-345-3795.
Stephanie Barnes, PT, DPT is a key player in the Dancer Screening Project at Riverside. Her experience as a competitive gymnast at James Madison University gives her a special understanding to jumps -take offs and landings. She provides excellence in orthopedic care with a focus on the foot/ankle/knee complex. Additionally, Stephanie is a highly skilled manual therapist. Dr. Barnes is located in Denbigh at 757-968-5332.
Amanda Bennett, PT, DPT obtained her doctorate in physical therapy from Old Dominion University with a minor in Dance. She has been a competitive dancer from a young age and went on to dance as a D1 collegiate athlete during her time in undergraduate school. Amanda has had the opportunity to work with a variety of dancers maximizing their rehabilitation potential focusing on the technique required for return to sport.
For Dancers