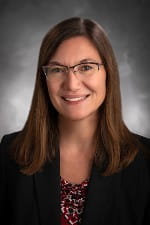 Julie Bayly
Executive Director of Patriots Colony at Williamsburg
Julie Bayly rejoined Riverside after a brief retirement, she has served in several interim leadership roles across Lifelong Health during her retirement. She previously worked at Patriots Colony from 1999-2002 as the Assistant Administrator overseeing the convalescent center, assisted living and the health clinic. She then went on to work at Riverside Convalescent Center in Saluda, and she served as the Administrator for Sanders Retirement Community in Gloucester. Julie has a degree in Health Care Administration from Mary Baldwin University. She enjoys spending time and traveling with her husband of 20 years and two children.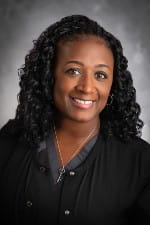 Ebonie Henderson
Director of Nursing
Ebonie Henderson joined Patriots Colony in 2021. Originally from Newport News, VA, she has been in the nursing field for 25 years, mostly with Virginia Health Services. Ebonie's career began as an LPN followed by attaining her RN in 2005 from Thomas Nelson Community College. She enjoys caring for those in their golden years. Outside of Patriots Colony, Ebonie enjoys spending time and travelling with her husband, their 3 sons, daughter-in-law, 2-year-old grandson, and furry doodle pup. She enjoys volunteering at the Newport News Performing Arts Festival and participating in the annual Alzheimer's Walk.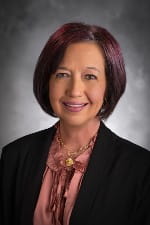 Dara Taylor
Director of Assisted Living
Dara Taylor joined Patriots Colony in 2016. Originally from Princeton, WV, she has worked as an LPN for 25 years. Before joining Riverside Health System, Dara worked in long term care and hospice facilities in West Virginia. She became a licensed Assisted Living Administrator in 2022. Outside of work, Dara loves spending time with her husband, 3 children & 6 grandchildren.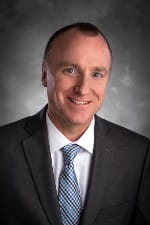 Chris McHose
Director of Rehabilitation
Chris McHose started at Patriots Colony in 2003 as a staff therapist and two years later was named Director of Rehabilitation. He has an AS in Occupational Therapy from Jefferson College, a BS in Health Administration from St Joseph's College, and will earn a master's in health administration in 2022. Originally from upstate New York, Chris moved around frequently as a son of a minister. His family enjoyed annual vacations to Williamsburg, where Chris wanted to someday live permanently. Outside of work, he enjoys cycling, playing guitar, boating, traveling, & reading. Chris loves his time with his wife, son & daughter, and their labradoodle.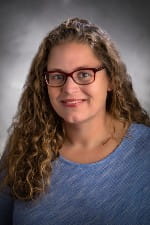 Melissa Tonsetic
Wellness Clinic Supervisor
Melissa Tonsetic joined Patriots Colony in 2013. She attended nursing school and earned her licensed practical nurse certificate in Norwich, CT. Born in Scotland, Melissa's family moved frequently due to her father's service in the Navy. They finally landed at the Groton/New London submarine base where she met her husband who was attending submarine school. For most of Melissa's career she has worked with seniors and knows this is where she is meant to be. Outside of work, Melissa & her husband stay busy raising their 3 children and watching them play soccer. She loves horses and her goal is to own a small hobby farm someday.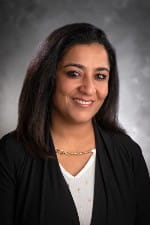 Zohra Mahmood
Director of Environmental Services
Zohra Mahmood joined Riverside Health System in 2001. She earned her Bachelor of Business Administration from Old Dominion University. Zohra's previous employment has been at Patriots Colony, Williamsburg Landing, Riverside Sanders, and back to Patriots Colony in 2022. Zohra is originally from Afghanistan. When not working, she loves spending time with her family.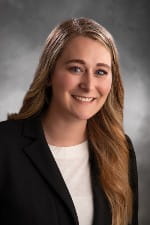 Erin Ramirez
Director of Resident Services
Erin Ramirez joined Riverside Health System in 2009. She started in the membership office at Riverside's Wellness & Fitness Center while attending college. After graduating from Old Dominion University with a Bachelor of Science degree in sport management & marketing, she moved into the role of Community & Marketing Liaison for Riverside's Newport News & Gloucester locations. Erin joined the Patriots Colony marketing team as Marketing Coordinator in 2018 & became the director of residence services in 2020. Erin enjoys spending time with her husband, their cat & dog, watching baseball, swimming, & travel.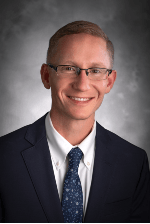 Sean Bush
Fitness Manager
Sean Bush joined Patriots Colony in 2015. Born and raised in Williamsburg, VA, he received a Bachelor of Science degree from Virginia Commonwealth University in Kinesiology & Health Sciences. Sean is a Certified Exercise Physiologist through the American College of Sports Medicine. Prior to joining Patriots College, he was a personal trainer at the James City County Recreation Center. Sean is an avid runner, competing in distances from 5K to the recent New York Marathon. He enjoys his free time with his wife, son and dog and they take hiking trips to the mountains whenever possible.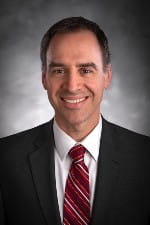 Scott Hay
Director of Marketing
Scott Hay joined Riverside Health System in 2011 and came to Patriots Colony in 2014. Born and raised in Canada while becoming a US Citizen in 2016. Scott graduated from the University of Charleston and holds an MBA from Averett University. Outside of Patriots Colony, Scott enjoys playing hockey, golf and staying active. Scott resides in Gloucester with his wife, son & daughter.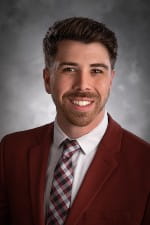 Justin Sanford
Marketing Manager
Justin Sanford joined Patriots Colony in 2021 as Transition and Admissions Coordinator and became Marketing Manager in 2022. Originally from Newport News, he has a bachelor's in health service administration from Old Dominion University. Prior to joining Patriots Colony, he was a full-time student and manager of a nutrition shop. Outside of the office, Justin enjoys his time with family and friends, traveling, and playing volleyball and soccer.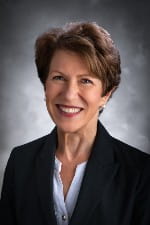 Kathy Kammer
Marketing Coordinator
Kathy Kammer joined Patriots Colony in 2021. Originally from Pittsburgh, PA, she attended Indiana University of Pennsylvania. After college, Kathy joined Trans World Airlines as a flight attendant and moved around the country in areas of customer service, sales, and safety training. She moved to Williamsburg in 1987 and worked for The College of William & Mary, the Jamestown Yorktown Foundation, & USAir in areas of marketing and education. Prior to Patriots Colony, Kathy was the senior director of community relations & communications at Williamsburg Landing. Kathy likes to spend time with her son, daughter, son-in-law, and 2-year-old grandson. She enjoys daily walks & book discussions with her Book Club.