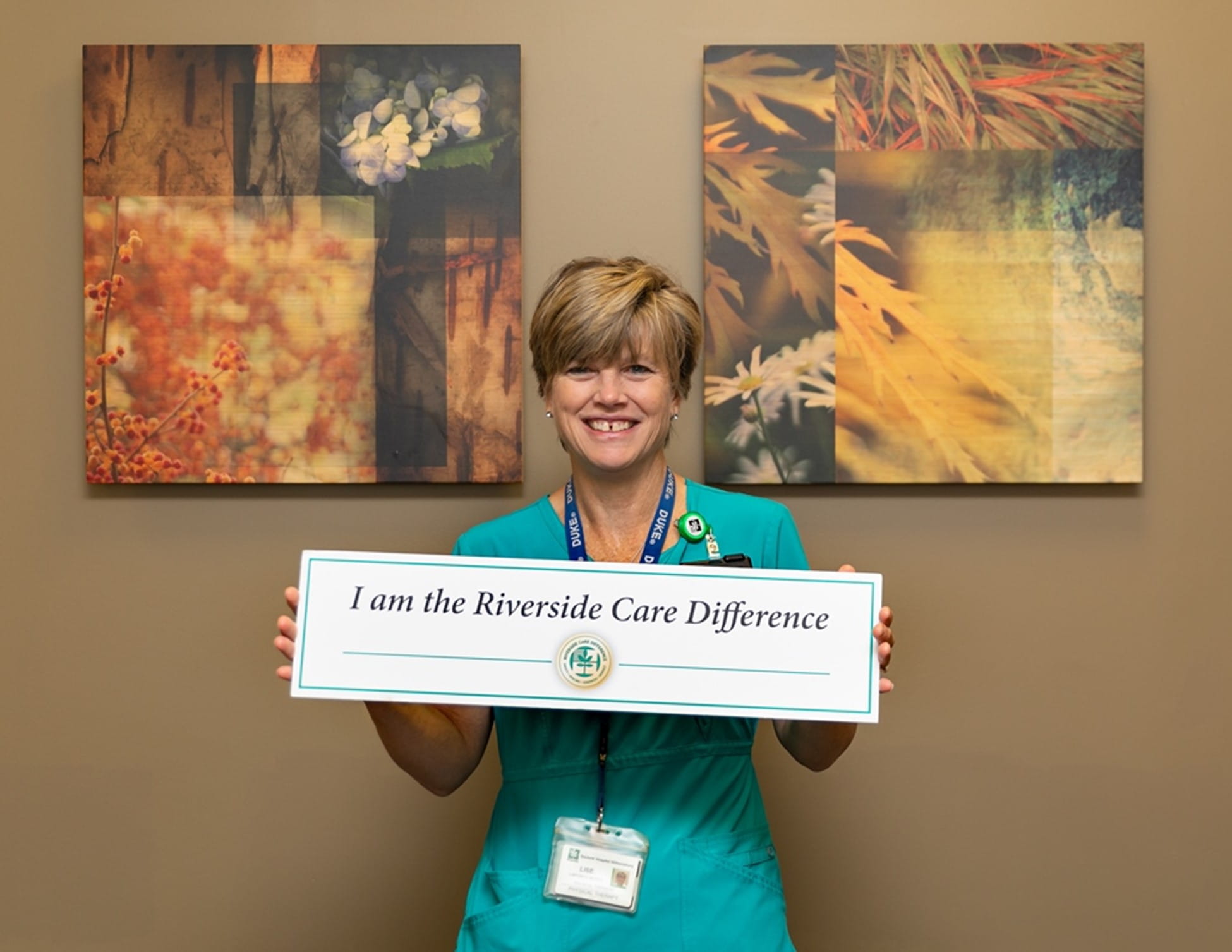 Riverside doesn't just say its mission is to care for others as you would care for those you love. The team members at the heart of the health system live that mission each day.
And in 2018, none more so than Lise Lapointe-Murer, a physical therapist from Riverside Doctors' Hospital Williamsburg.
Riverside is pleased to announce Lapointe-Murer was named the health system-wide Champion of the Year for 2018, an honor that recognizes her work going above and beyond to provide care that made a difference in the lives of patients and families.
Lapointe-Murer provided exceptional care and support to a patient facing the end of life, according to a Champion of Caring nomination made in her name. While she wasn't required to, she made sure the patient would be safe at home, and also provided the family with dinner.
When the patient was readmitted to the hospital, Lapointe-Murer arranged transportation for family members so that the patient's husband wouldn't have to leave her bedside.
A fellow team member said "Lise has a heart of compassion and I am honored to work with her."
The Riverside Champions of Caring program aims to honor the "above and beyond" care that makes a difference in the lives of patients and their families. The nomination process offers patients, family members and friends the opportunity to tell a story about their experience and thank a special Riverside caregiver – encouraging those who dedicate themselves to the delivery of outstanding health care for the community. Nominate a Champion of Caring here.