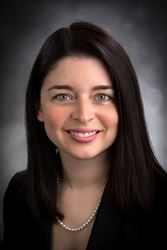 Newport News, Va.
— Two Riverside pharmacy practitioners were honored by the Virginia Society of Health-System Pharmacists for their contributions to the profession, the health system announced this week.
Kathy Koehl was named 2020 Pharmacist of the Year, and Tyler Sledge earned the 2020 Clinical Pharmacy Practice Achievement Award.
Koehl has worked at Riverside for nearly 14 years, including the last five as System Director for Pharmacy Clinical Services. The award recognizes her leadership in the profession and her service to pharmacy programs within the Commonwealth.
Koehl has served the Gloucester Mathews Care Clinic for more than a decade and is the advisor for pre-health careers at her undergraduate alma mater, Christopher Newport University. She is a former Virginia Society of Health-System Pharmacists president for the region and chaired the society's education committee.
Koehl earned her Doctor of Pharmacy from Virginia Commonwealth University in 2007.
Sledge, Clinical Manager for Pharmacy Services, joined Riverside in 2017.
The Clinical Pharmacy Practice Achievement Award, which Sledge received, recognizes members who have made a recent contribution to the development of a patient-oriented pharmacy service that has a measurable or predictable effect on patient care outcomes.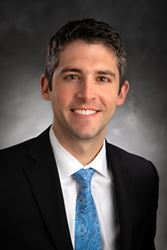 Sledge spearheaded growth in Riverside's clinical pharmacy team with a goal of providing quality clinical pharmacy services to patients. He initiated a review of a number of fundamental services and policies and expanded the medication reconciliation program in the emergency department.
Sledge earned his Doctor of Pharmacy from Texas Tech University in 2011.
Both pharmacists received their awards during a virtual seminar in November 2020.
Published: December 22, 2020