Sports Physical Therapy at Riverside is a sub-specialty of our Outpatient Physical Therapy services offered in the Region. Our sports physical therapists are committed to comprehensive, coordinated, and quality care. In doing so, we provide continuing patient care in an outpatient setting with expertise and facilities that will assist in returning you to your active lifestyle in a safe manner.
We offer Sports Physical Therapy services at three locations on the Peninsula: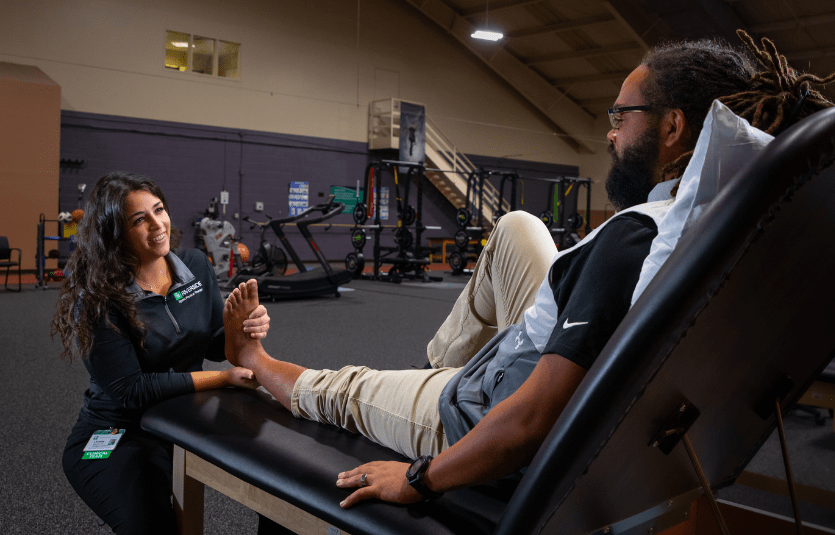 Our Sports Physical Therapists are experts in the field, with training in Residency, Fellowship, and being Board-Certified in Sports Physical Therapy. We work with your physician as well as other members of our interdisciplinary team to deliver quality care that you can rely on.
Whether you are injured on the field, returning to your sport following surgery, or training for your next big race, we want to help you reach your goals. We know the importance of receiving a prompt diagnosis and creating a game plan for you to begin your recovery. Each patient we work with receives care in an individualized approach, focusing on your specific deficits.
Our Sports Physical Therapy team also provides Sports Performance Services, that include working with a certified Sports Performance Specialist to address return to sport function as well as working with athletes to improve various skills such as strength, power, speed, as well as simply becoming more fit.
Our Sports Physical Therapy facilities are some of the best in the area, which include multi-surface training on performance turf, state-of-the-art equipment, and technology to assist not in recovery, but to optimize your safe return to sport by including functional testing. This level of care is replicated by only collegiate and professional level organizations. Our goal is to bring that quality to the active individuals and athletes in the area.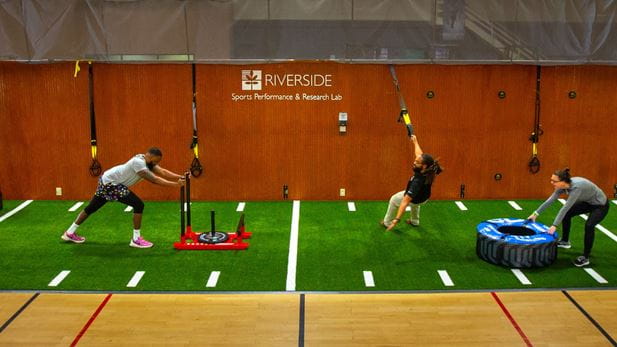 Our Sports Physical Therapy program also offers one of the only Sports PT Residency programs in Virginia. Our Residents work within our clinics as licensed Physical Therapists, as well as taking part in other learning opportunities such as working in high school and college training rooms, collaborating with our orthopedic physicians and surgeons, as well as engaging in sports medicine-related research.
Our Sports Physical Therapy team is proud to work with athletes from:


Sports Physical Therapy – Meet Our Team