At Riverside Physical Therapy Denbigh, our experienced physical therapy staff is passionate about your recovery. Our programs are designed with your individual needs in mind, and we seek to help you regain as much strength and functionality as possible following an injury, illness or stay in a rehabilitation center.
Physical Therapy Services
Orthopedic
Neurological
Post-operative rehabilitation
Manual therapy
Myofascial therapy
Worker's compensation
Neck and back pain
Dry needling therapy
SI Joint & pelvic asymmetry
Aquatic therapy
Spinal traction (decompression)
Sports physical therapy
Wellness and injury prevention
Balance/fall prevention
Vestibular therapy
Want to know more about our therapists and staff? Meet Our Team - Denbigh!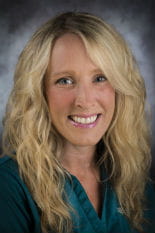 Allison Funk, PT, MSPT, ATP, Certified MDT
Clinical Coordinator
Allison Funk has been the Clinical Coordinator for Riverside Physical Therapy Denbigh since its opening in May 2010. She graduated with honors from the University of Georgia in 2000, Cum Laude with a BS in Exercise and Sport Science. She obtained her Masters of Science in Physical Therapy from the University of North Georgia in 2004, and spent her initial 5 years as a licensed PT at Memorial Health System in Georgia where she served a variety of patient populations. Early in her career, she advanced her training to specialize in manual therapy techniques and aquatic therapy, starting aquatics programs at multiple locations.
In 2009, she moved to Virginia to join the Riverside team, and enjoys snowboarding, hiking, swimming, and the many outdoor activities that Virginia has to offer year round. In 2013, she received Meeks training to assist in management of osteoporosis that focuses on alignment, core strength, and consideration for body mechanics. She serves as Riverside's seating and mobility specialist and has been RESNA Certified Assistive Technology Professional (ATP) since 2007. In November 2014, Allison completed her Mechanical Diagnosis and Therapy (MDT) certification. She has excellent outcomes using this McKenzie approach to mechanical assessment and treatment of the spine and extremities and is passionate about empowering patients to not only abolish pain temporarily, but to keep these gains by understanding their bodies and preventative measures to manage recurrence.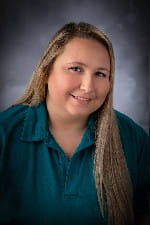 Hallie Tidwell, PTA, BS
Hallie graduated from Old Dominion University in 2016 with a Bachelor of Science in Exercise Science with a minor in Health and Wellness. She has been working in the field of physical therapy on and off through school as a tech since 2012. After graduating ODU she worked at Newport News Shipyard doing injury prevention and assisted in performing Functional Capacity Evaluations. She then received her PTA license in 2021 from Riverside College of Health Careers. Hallie really enjoys taking her past experience from the shipyard to help create individualized return to function rehab programs that is tailored to their specific job duties.
Hallie is Postural Restoration Institute (PRI) trained where she enjoys and focuses on posture, low back, and sacral iliac (SI)/pelvis dysfunction. She also enjoys treating patients in an aquatic therapy setting; where she can combine her land-based techniques/manual in a zero gravity environment that maybe more tolerable to some patient populations. Overall' Hallie's biggest goal is to provide individualized care that focuses on the patient as a whole not as another diagnosis.
When not in the clinic you can find Hallie playing with her yellow lab, making pottery, or anywhere near water whether it be at Lake Gaston, the beach, or fishing on her boat. In her free time her passion is coaching varsity fast pitch softball at her alma mater high school.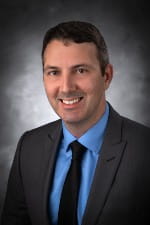 Justin Kelly, PT, DPT, certMDT
Justin has worked in both outpatient and home health physical therapy since graduation. He has received his MDT certification through the McKenzie Institute USA allowing him to work in a variety of clinics from Virginia to New Mexico. The ability to give patients the tools and the ability to treat their own symptoms has been a passion. Education has been cornerstone of Justin's beliefs and he goes out of his way to teach students, other therapists, and patients evidence-based approaches and up to date techniques to improve outcomes. Justin is currently lives in Williamsburg, Virginia with his wife Kristy, who is also an ODU PT graduate, and his daughter Birdie.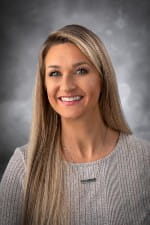 Kristina Wimer, PT, DPT, certMDT
Kristina graduated with a Bachelors and a Masters degree from James Madison University in 2009 & 2011. She obtained her Doctorate in Physical Therapy from Shenandoah University in 2014. She specializes in Mechanical Diagnosis and Therapy becoming certified in the method in 2014. Kristina has worked in the out-patient orthopedic setting most of her career, but also has experience in neuro, acute care and subacute care settings. Her most recent advanced training pursuit has been in evaluating and treating vestibular conditions. Her passion is empowering patients to have control over their condition by equipping patients with self-treatment and home exercises so they can achieve and maintain their physical therapy goals long after discharge. When not at work, she enjoys spending time with her husband, two cats, friends and family. She enjoys playing card games, going to local breweries and wineries as well as spending time outdoors & all the boating she can get in the summer.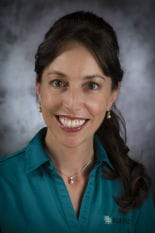 Stephanie Barnes, DPT
Stephanie holds a BS in Health Science from James Madison University in Harrisonburg, VA and a Doctorate of Physical Therapy from The Medical College of Virginia in Richmond (MCV). Since graduating from MCV, Stephanie has concentrated in practicing in the outpatient orthopedic setting. She has worked directly with and for several well respected orthopedic surgeons in Virginia, West Virginia, and Florida. Additionally, Stephanie has directly managed both small and mid-size physical therapy clinics.
She brings a wide array of knowledge and expertise to Riverside Physical Therapy, allowing her to treat a variety of conditions including orthopedic, neurological, sports and work-related injuries. Her latest continuing education has been in vestibular rehabilitation. Stephanie's motto is "I can get you back to working, to playing, or to living". She believes in evidence-based practice and the importance of continuing education courses. Stephanie has enjoyed working at Riverside and appreciates the opportunity to care for others as she would care for those she loves.
She is also a member of the American Physical Therapy Association. In her free time she enjoys spending time with her husband, Brad, and three children, Britton, Brielle, and Bladen.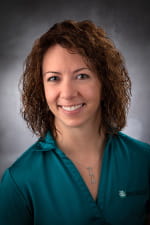 Kathryn Callahan, PTA
Kat is a physical therapist assistant (PTA) with a passion for aquatic therapy. In the water, she can reach a greater population of patients who otherwise might not tolerate traditional land based physical therapy as well as patients who are currently non-weight bearing.
Prior to becoming a PTA, Kat was a personal trainer and group and aquatic exercise instructor for the YMCA, where she developed her love of helping people through exercise. She holds a Bachelor's of Science in Mathematics from Old Dominion University, where she graduated magna cum laude. In 2017, Kat decided it was time for a career shift, and returned to school. She received her PTA degree from South University, graduating summa cum laude with a 4.0 GPA. At South, she served as class president and a school tutor.
When not in the clinic or being a taxi service to her three kids, she can usually be found near water or on a bike. Outside of work and family, her favorite pastime is drinking coffee, always experimenting with homemade creamer recipes.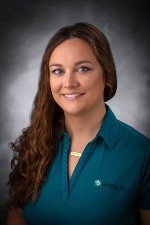 Kelsey Barbee PTA, BS
Kelsey joined the Riverside family in 2021. She has a Bachelors degree in Exercise Science from Old Dominion University in 2018 and then decided to pursue her degree in Physical Therapist Assistant from Riverside College of Health Careers of which she graduated at the top of her class in 2021. Kelsey works under Physical Therapists that specialize in a broad range of techniques and treatment styles. She is Mckenzie and Great Lakes trained. Overall, Kelsey wants each patient to be heard and to get the best care to return to their full level of function. Kelsey enjoys spending time outdoors and on nice days she will be found reading a book on the Outer Banks or reeling in a big fish on the James.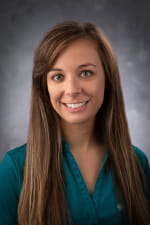 Katelynn Kline, PT, DPT
Katelynn graduated from Christopher Newport University in 2013, Cum Laude with a B.S. in Biology. She decided to pursue a career in physical therapy after being in physical therapy for a leg injury. She obtained her Doctorate in Physical Therapy from Hampton University. Katelynn has a special interest in manual therapy and often uses techniques taught by Great Lakes Seminars such as muscle energy techniques to correct joint alignment as well as myofascial release.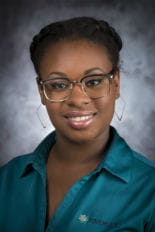 Candice Norris, PTA, CES
Senior Physical Therapist Assistant
Candice graduated from Hampton University in 2006 with a Bachelor of Science in Biology. After graduating, she became a Certified Industrial Specialist and worked several years assisting in performing Functional Capacity Evaluations. Candice graduated Suma Cum Laude from Medical Careers Institute in 2012 as a Physical Therapist Assistant. Since working as a PTA, she has been furthering her passion for all things rehab. Under the National Academy of Sports Medicine, she earned the Certified Exercise Specialist certification. This has enabled her to perform special testing on the athletic/sports population to help create a most effective program to get them back to their desired level of function. She has also worked under two certified McKenzie specialist, and completed most of the coursework herself, which has allowed her to develop a skillset under this school of treatment as well.
Candice also specializes in aquatics, helping a large demographic of patients that cannot tolerate traditional land based exercise immediately. In addition to aquatics and sports rehab, she is experienced in orthopedics, neurological, manual treatment and acute care.
She enjoys anything that will challenge her, participating in many races and mud runs. She is very active in the community, both professionally and socially, and volunteers at many sponsored events.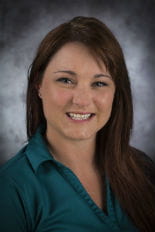 Samantha N. Railton, PTA, BS
Physical Therapy Assistant
Samantha Railton graduated from Longwood University in 2011 with a Bachelors in Science with a concentration in Biology. At Longwood she was apart of the Women's Rugby team for 3 years and won the Virginia Rugby Union State Championship in 2008. After college she was a physical therapy aide for two years until she went back to school. Samantha went to ECPI MCI for Physical Therapy Assistant in 2013 and graduated with an Associates in Applied Sciences and attained her PTA license in 2014. Samantha is certified by ROCK TAPE in Fascial Movement Taping I &II (FMT I &II).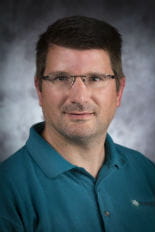 Brian Stisser, PT, CIMT
Senior Physical Therapist
Brian is a 1997 graduate from Daemen College in Amherst, NY. He has been with the Riverside team since 2000 and a Senior Physical Therapist for over 10 years. Brian achieved certification in 2012 as a Certified Integrative Manual Therapist through Great Lakes Seminars and is also a Star Certified Practitioner specialized in Cancer Rehabilitation. He has practiced and is experienced in all levels of care, including acute care, skilled nursing, orthopedics, TMJ, neurological, cancer survivors, balance, sports, home health and chronic pain rehabilitation.
Brian has a passion for learning with particular interest in hands-on manual therapy. He is constantly learning and studying new manual techniques to put into practice to better serve his patients. He uses a variety of technical skills such as MFR (myofascial release), anatomy train rehab, muscle energy, joint mobilizations, soft tissue mobilization, PNF, muscle reeducation, and neuromobilizations to name a few.
Brian focuses on the entire body system to find your true origin of pain in order for the body to heal properly. Brian has a special focus on chronic pain management and rehabilitation. Over the years, he has worked directly with several well respected Pain Management Doctors both in NY and VA. His particular skill set with manual therapy and his passion for chronic pain patients makes him able to help people find relief where other options have often been unsuccessful.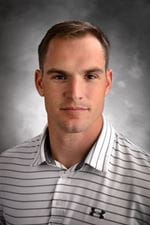 James Turner, PTA
James Turner is a graduate of the Physical Therapist Assistant program at Riverside College of Health Careers. James has been practicing since 2018 and was excited to rejoin the Riverside family upon graduation. Prior to Riverside, James attended Christopher Newport University where he received a bachelor's degree in Cellular, Molecular, and Physiological Biology. James also played D3 collegiate football at CNU where his interest in orthopedic conditions and return to sport athletes developed. He plans to further pursue continuing education to broaden treatment strategies for rehabilitating athletes. In his free time, he enjoys playing golf and spending time with friends and family.