At Riverside Physical Therapy Hampton, our passion is helping you recover safely and completely. Our programs are designed with your individual needs in mind, and we seek to help you regain as much strength and functionality as possible following an injury, illness or stay in a rehabilitation center.
Physical Therapy Services
Orthopedic
Neurological
Post-operative rehabilitation
Manual therapy
Myofascial therapy
Worker's compensation
Neck and back pain
Dry needling therapy
SI joint and pelvic asymmetry
Balance/fall prevention
Spinal traction (decompression)
Lymphedema therapy
Vestibular therapy
Pelvic floor/incontinence
Sports rehabilitation
Wellness and injury prevention
Occupational Therapy Services
Upper extremity rehabilitation
Hand therapy
ADL and fine motor training
Custom splint fabrication
Community/work reintegration training
Contact
Scheduling 757-251-2190
Office 757-251-2190
Fax 757-224-2024
Please call for appointment times and hours of operation.
Want to know more about our therapists and staff? Meet Our Team - Hampton!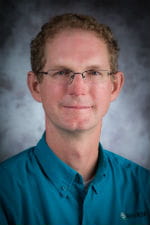 Steve Herman, OTR, Clinical Coordinator
Steve completed his undergraduate studies at the University of Mississippi and earned his Masters of Science at Shenandoah University in 2001. He is a Certified Hand Therapist and has been with Riverside since 2001. He is married to his wonderful wife, Katie, and is the father of three children: Steven, Maddie, and Andrew. Outside of the clinic, Steve enjoys soccer golf, and fly fishing.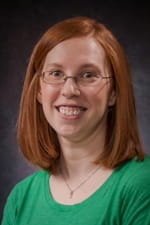 Erika Ferry, PT, DPT
As a Doctor of Physical Therapy graduate from Old Dominion University in 2008, Erika is certified in LSVT (also known as Big Technique) related to Parkinson's Disease. In her free time she enjoys taking walks with her family and playing cornhole.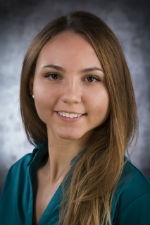 Alyssa Maddalena, LPTA
Alyssa is a graduate of the Riverside College of Health Careers Physical Therapist Assistant Program. She has been with Riverside since 2016 and has been nominated as a Champion of Caring. Currently, she is working on her undergraduate degree from the University of Virginia in Health Sciences Management. In her spare time she enjoys traveling with family, spending time outdoors, photography, and running.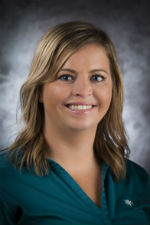 Kacey Nadeau, MSOT
Kacey earned both her Master's Degree in Occupational Therapy and her Bachelor's Degree in Exercise, Sports and Health Education from Radford University. She enjoys treating a variety of upper extremity conditions with a focus on post-surgical care. Kacey utilizes a variety of specialized techniques, such as custom splinting and kinesiology taping, in order to decrease pain and return function of the arm and hand. Kacey's favorite part of her job is helping people return to the activities that they love to do without pain or restriction.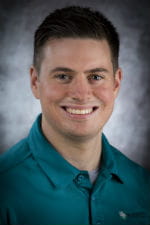 Thomas Weniger, PT, DPT
Thomas is a graduate of The College of William and Mary, where he majored in Kinesiology and Health Sciences. He received his Doctor of Physical Therapy Degree from Florida Gulf Coast University. Thomas enjoys rooting for the Philadelphia 76ers, the music of Ray Charles, and kickball.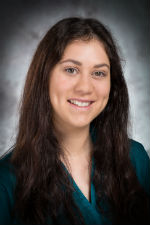 Kelly Rae Wright, LPTA
Kelly Rae joined Riverside in 2017. She completed her Bachelor of Health Sciences undergraduate degree at La Salle University in 2014. She then completed her Associates of Applied Science in Physical Therapy Assistant in 2017 from ECPI University. Outside of the clinic, Kelly Rae enjoys sports, being outdoors, and cats.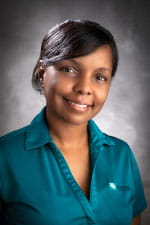 Cheryl Monroe, PT
Cheryl graduated from Norfolk State University with a Bachelor of Science in Biology and earned a post graduate degree from Old Dominion University in Physical Therapy. Her professional career includes experience in the acute care, skilled rehab, long term care, home health and outpatient physical therapy settings. Cheryl has worked with a large patient population with orthopedic, neurological, spinal cord, sports and work related injuries. She has continued her professional training by attending courses for McKenzie therapy, Functional Capacity, and various other orthopedic conditions. Cheryl believes in building sound professional relationships by listening, empowering, educating and encouraging her clients as they seek to achieve optimal physical and functional performance.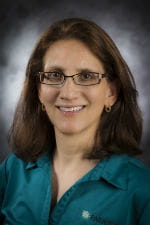 Lisa Motter, PT, ATC
Lisa has provided extensive rehabilitation services in New York, Florida, Washington, D.C. and Virginia for over 25 years. She received her Physical Therapy degree from the University of Vermont and Certification in Athletic Training from the National Athletic Trainers Association. Her experiences include providing therapy services to professional and college athletes and adults with orthopedic and neuromuscular conditions. She is a hands-on therapist and uses several forms of manual therapy to improve pain free mobility and maximize return to function. She has a strong interest in shoulder girdle and spinal dysfunctions and designs individualized treatment plans with a focus on correcting postural deficits and muscle imbalances. She believes the clinician-patient relationship is key to maximizing performance. Her past experiences as a college basketball player and amateur bike racer exposed her to the benefits of team sports and the importance of communication in the rehabilitation process. In her free time Lisa enjoys concerts, hiking, and spending time with family.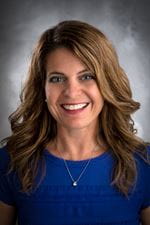 Amy McAllister PT, CIMT, CLT
Amy is originally from Upstate New York where she attended Upstate Medical University in Syracuse and graduated Magna Cum Laude with a Master of Professional Studies in Physical Therapy in 1999. She has provided rehabilitation for geriatrics, adults, and adolescents in the states of New York, Kentucky, Washington, Maryland, and Virginia.
Amy has extensive experience working in the outpatient orthopedic setting where she has been committed to improving the quality of life for others with various orthopedic deficits, athletic injuries, spinal and neurological disorders, and lymphedema conditions. Amy specializes in orthopedics and is a certified integrated manual therapist where she received her certification from Great Lakes Seminars in March 2018. Amy also enjoys utilizing her manual therapy skills while serving on the lymphedema team at Riverside after receiving her certification from the Academy of Lymphatic Studies in June 2019.
Amy additionally loves spending time outside of work with her three daughters and husband. She remains active with running, hiking, traveling, volunteering in the community, and enjoying outdoor adventure.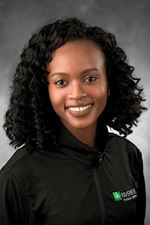 Dawndra Dixon, PT
Dawndra graduated with her B.S. in Neuroscience from Christopher Newport University in 2017. She completed her graduate school education at Old Dominion University, earning her Doctor of Physical Therapy. Dawndra has gained clinical experience treating within acute, outpatient orthopedics, and pediatric sports medicine settings. Through her experiences, she has acquired knowledge of manual therapy interventions which help to improve function and mobility of soft tissue and joints. In her spare time, she loves to spend time with her family, complete DIY projects, and watch collegiate/professional level sports.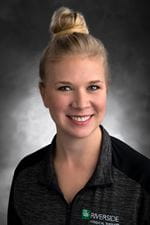 Katherine Campbell, PT
Kat is originally from Ohio where she graduated from Muskingum University with her undergraduate degree in Biology and later from the University of Dayton with her Doctor of Physical Therapy degree. Since then, she has moved from 4 states in less than 4 years picking up skills from each location she had the privilege of working at. Virginia is the longest place she's called home in a while! She enjoys any time spent outdoors and its made even better with her daughter and husband.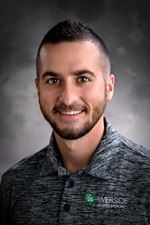 Marc Adams, PT
Dr. Marc Adams is a Board Certified Physical Therapist who obtained his Doctoral degree from Old Dominion University. Marc has a large interest in the rehabilitation and performance optimization of active adults looking to excel at their respective sport, their hobbies and their lives. Marc is a firm believer in preventative medicine and strives to educate his patients on how to take care of their bodies for long term success. Marc also prides himself on creating an unparalleled customer experience for all his patients which helps them achieve their goals as fast as possible.
Prior to Physical Therapy School, Marc played ice hockey until the age of 21. He then received his Bachelors' Degree in Exercise Science in addition to his minor in Psychology from Old Dominion University. In his free time, Marc enjoys relaxing with a good craft beer, weightlifting, very rudimentary wood working, and spending time with his loved ones and amazing pup, Kai.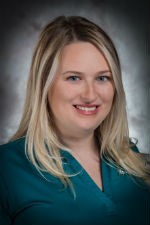 Rachel Cummings, COTA/L
Rachel in an Indiana native but was raised in Virginia Beach. She received her Associate's Degree in Occupational Therapy in 2017 from Tidewater Community College. She also has an Associate's Degree in Applied Science of Interior Design. Rachel is a nationally board-certified Occupational Therapy Assistant. Prior to receiving her degree she also worked as an aide for individuals with traumatic brain injuries. Rachel is actively involved in her church community and volunteers as a youth leader. She is also an accomplished artist and enjoys painting and crocheting in her spare time.