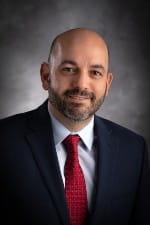 Ed Heckler, PT, MSHA,
President, Lifelong Health and Aging Related Services
Ed joined the Riverside team in 1997. Throughout his many positions, he has remained dedicated to high quality, patient- centered care, interdisciplinary collaboration and the operational success of the organization. His 21 years of experience across the health care spectrum, from physical therapist to manager to multi-department director, gives him a unique and valuable perspective. In his current role, Ed oversees Riverside's seven nursing facilities, three assisted living facilities, three continuing care retirement communities, home health, hospice agencies, wellness centers, and rehabilitation services. Under his leadership, all facilities received at least a three-star rating under the five-star CMS rating system, in addition to achieving the Virginia Health Care Association Bronze Award for Quality Improvement. Prior to becoming vice president for Lifelong Health and Aging Related Services, Ed served as administrator of Riverside Rehabilitation Institute, a 50-bed acute rehabilitation hospital, creating significant financial and patient satisfaction improvements. He holds a bachelor's degree in physical therapy from the University of Buffalo and a master's degree in health care administration from MCV-VCU. Ed lives in York County with his wife and two children.
---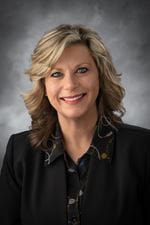 Teresa (Terry) Sweaney, BA, CSA, CGCM, CMC,
Executive Director ChooseHome
Terry joined Riverside six years ago after serving as the Executive Director of a non-profit whose mission was to provide adult day programs to the community. She previously served ChooseHome members as a care coordinator and member sales advisor. Terry also served older adults in the community as a principal in a physical therapy practice, geriatric care manager, and educator and brings with over 30 years of knowledge and experience to ChooseHome. Earning her Bachelor of Business Administration from Strayer University, Washington, D.C., she received a graduate certificate in Geriatric Care Management from the University of Florida. As a dementia consultant of families and persons living with dementia, Terry helped launch the Benjamin Rose Institute in Aging Dementia Care Consultation with Riverside Dementia Wellness Initiatives through The Center for Excellence in Aging. Terry also trains Riverside staff and community on the Teepa Snow Positive Approach to Care as part of Memory Care Academy. Terry believes in treating all persons living with dementia with respect and dignity. Terry serves the community as Vice-Chair of the Advisory Council for the Peninsula Agency on Aging. She is the board of directors for the United Methodist Church Respite Program and board of directors for the Hospice House of Williamsburg. Terry lives in Williamsburg with her spouse and enjoys gardening, golf, and spending time with her three grandchildren.
---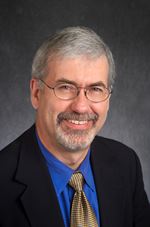 Paul E. Evans, M.D.,
Medical Director, Lifelong Health and Aging Related Services
Paul began his tenure at Riverside during his residency. After completing his training at Riverside Regional Medical Center, he went on to practice family medicine for the health system. In 2006, he and his wife, Dr. Teresa McConaughy, opened a new Riverside practice, Patriot Primary Care, in Grafton. After seven successful years, Dr. Evans began splitting his time between Riverside PACE (Program of All-Inclusive Care for the Elderly) and Patriot Primary Care. Eventually, Dr. Evans was drawn toward serving the older population at PACE and transitioned there full time, soon becoming the Medical Director of Riverside PACE. Dr. Evans has served in various capacities throughout the Lifelong Health continuum, including providing geriatric consultative work at CEALH and being named the first director of the Riverside geriatrics fellowship program. He is also an assistant clinical professor of family practice at Virginia Commonwealth University. Prior to his residency at Riverside, Dr. Evans attended the University of Connecticut School of Medicine. He is Board-certified in Family Medicine.
---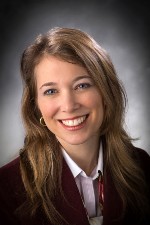 Kim Kutner, MPH, CSA
Director of Community Ventures, Riverside Center for Excellence in Aging and Lifelong Health
Mrs. Kutner oversees the community-based care coordination for ChooseHome. As the director of CEALH, she implements evidence-based models of dementia and self-management education to professionals and community, oversees Senior Care Navigation and public relations, and manages several grant-funded research projects. Mrs. Kutner earned her Master of Public Health from the University of California at Los Angeles and Bachelor of Science in Health Care Administration and Gerontology from James Madison University. She is a licensed and experienced Nursing Home Administrator, Certified Senior Advisor, Certified Positive Approach to Care Trainer and Master Trainer of Chronic Disease Self-Management. Mrs. Kutner was appointed in 2020 for a four-year term on the Virginia State Alzheimer's and Related Disorders Commission, serves on the Peninsula CARE Coalition, Advisory Council Member of Peninsula Agency on Aging, and has served as past Board Vice-Chair of Peninsula Agency on Aging and past Chair of the Peninsula Alzheimer's Association's Walk to End Alzheimer's. She and her family reside in Williamsburg, where they enjoy hiking and outdoor activities.
---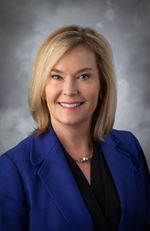 Cynthia Stillman, MBA, CSA,
Marketing Manager and Senior Consultant
Cynthis joined Riverside in 2019. Prior to ChooseHome, she spent the majority of her decades-long career in healthcare information technology – focusing on improving provider-patient communications and patient care. While working in Northern Virginia, she first learned of "continuing care at home," and later joined "Goodwin House at Home," where she served prior to joining ChooseHome. She finds her work in the "Continuing Care at Home" industry gratifying, and enjoys helping older adults build plans for better futures. She is holds a Master's Degree in Business Administration from the University of Texas, and a Bachelor of Science in Business from the University of North Carolina. She is a Certified Senior Advisor; a fun fact is that she is a Certified Yoga Instructor as well!
---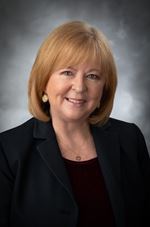 Susan Lewton, LPN, CSA, CDP
Personal Service Coordinator
A native of England, Susan Lewton attended Riverside School of Nursing and completed the licensed practical nurse program. Since then, she has worked in the health care industry for over twenty-five years with Riverside. Susan first worked at the Employee Health Clinic at Riverside Regional. Susan later joined the Warwick Forest team, working in the Wellness Clinic and in all units of this community. In 2001, Susan began her career in Case Management, working as a WellCare Coordinator. In this role, Susan coordinated services for over 61 members. In 2009, Susan expanded her role to coordinate services across the Riverside Care Continuum as Senior Care Navigator under Riverside Health System – all with the goal of helping her clients successfully live healthy lives in the places of their choosing. Susan was delighted to accept the position of Personal Service Care Coordinator with ChooseHome, where she brings her in-depth experience to specifically supporting ChooseHome members. Susan attended King's Lynn College of Art and Science's in King's Lynn, Norfolk, England, where she completed a two-year program IBC (Intensive Business Course). Susan also is a Certified Senior Advisor® – a Society of Senior Advisors' designation and a national credential for professionals who provide services to older adults.
---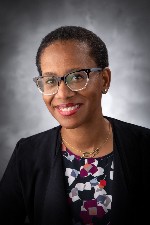 Viatris Nugent
Personal Service Coordinator
Viatris Nugent has been a valued team member with Riverside Health System since 2019 as a social work coordinator and discharge planner. Previously, she worked for the Peninsula Agency on Aging (PAA) for over six years, where she served older adults as a trained Coleman Transitions Coach through Humana Long-Term Services and as Support Care Coordinator. Viatris sought to empower older adults to remain independent in the community by connecting them with available services and programs. Her prior experience at The Chesapeake, a continuing care retirement community in Newport News, allowed her to support residents of assisted living and memory care along the continuum. Viatris earned a Bachelor of Science in Health Services Administration from Auburn University in 1995. She is a Certified Dementia Practitioner and Alumni of LeadingAge: 2019 Leadership Academy.
---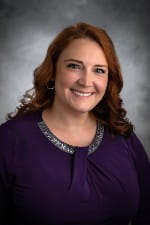 Melissa Tillman
Personal Service Coordinator
Melissa Tilman has been a valued team member with Riverside Health System since 2016, assisting clients facility-based and in outpatient neurology and aging services. Melissa earned a Bachelor of Arts from Virginia Commonwealth University and is currently pursuing her Master of Business Administration in Healthcare Management. She was selected to participate and graduated from the Riverside Emerging Leaders Academy in 2021. She is an experienced Licensed Practical Nurse (LPN) from Riverside College of Health Careers. As Business Office Manager for Riverside Center for Excellence in Aging and Lifelong Health (CEALH), Melissa's logical, organizational, and triage skills were of utmost value. She supported community members and events, operations, and the Geriatric Assessment and Driver Rehabilitation clinics. Prior to CEALH, Melissa worked as an LPN with Riverside Neurology Specialists, responsible for patient care with a variety of neurological conditions, while providing family support in specialty clinics, Memory Care Clinic and ALS clinic.
---
Have Questions? Contact us for more information.
757-585-2654