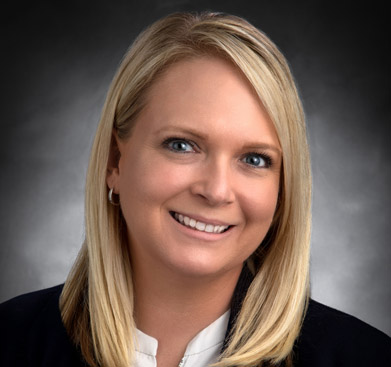 Let me be among the first to welcome you to our Careers page! You've taken the first step just by visiting. My hope is that the contact information below serves as a resource to you as you navigate starting your career with us. My team and I are passionate about matching you with an opportunity that fits your strengths and goals. Feel free to schedule a quick intro call with the appropriate recruiter, using the links below. We look forward to working with you! – Brooke Dunkum
Nursing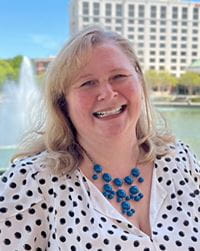 Regina Bradley, RACR
Regina joined the Riverside team as an allied recruiter in 2013, and recently began supporting lifelong health nursing. She came to us with five years for agency recruitment experience! With more than a decade of healthcare recruiting, her dedication to candidates is unmatched and she loves building long-lasting relationships. She truly prides herself on understanding the team's needs to ensure a great fit for new employees.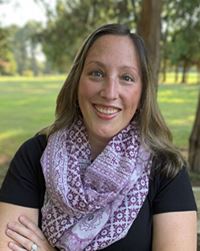 Tracy Damour, MBA, RACR
Tracy has been with Riverside Talent Acquisition since 2015, and was in the legal field for 10 years prior to her Human Resources experience. She knew she wanted to be in HR, but never thought recruiting would be where she fell – and she loves it!nShe has experience in lifelong health and medical group settings, and is currently supporting our Level II Trauma Center. Tracy brings a sense of humor, quick communication and follow up, and an ability to listen to her recruitment process. She has a passion for building relationships and finding candidates the right fit for their success.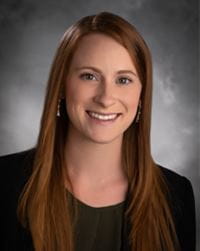 Lauren Hermansderfer, RACR
Lauren joined Riverside as a recruiter in March of 2016. She is a Newport News native, born at Riverside and graduated from Christopher Newport University. Lauren has recruited for all levels of nursing, in various types of facilities. She currently supports Riverside Regional Medical Center's Surgical Services, Oncology, Neuroscience, Labor and Delivery, Care Management, Staff Development, Employee Health, and Hospital Float Pool nursing recruitment. As a recruiter, Lauren is passionate about helping individuals advance their nursing careers to impact the lives of others in our community.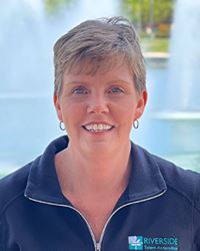 Tammy Jefferson, RACR
Tammy has been with Riverside longer than any other recruiter and is a charter member of the Talent Acquisition team as she helped open our centralized recruitment office! Needless to say, she knows Riverside! She supports nursing recruitment for RRMC, our Level II Trauma Center. Candidates working with Tammy can expect great customer service and timely follow up. She loves meeting new people and helping others reach their potential!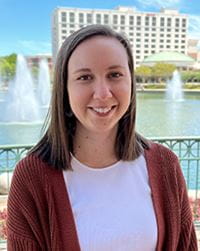 Emily King, RACR
Emily joined the Talent Acquisition team in July 2019. She earned her bachelor's degree in Communications from Longwood University. Emily currently supports Riverside Medical Group nursing recruitment and takes pride in helping others take the next step in their career.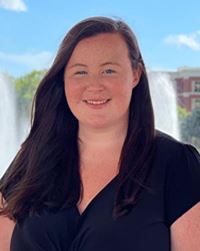 Heather McEvoy
Heather joined Riverside as an Office Assistant in 2017, and then transferred into Talent Acquisition. Since becoming a recruiter, she has found a passion for matching people with excellent career opportunities. Heather recruits for lifelong health nursing and strives to offer excellent communication and responsiveness with candidates.
Jessica Swisher, RACR
Jessica has been a healthcare recruiter for over 10 years, and has been using those skills at Riverside since 2018. She currently supports nursing recruitment for Riverside Doctor's Hospital in Williamsburg, Riverside Walter Reed Hospital in Gloucester, Riverside Shore Memorial Hospital in Onancock, and Riverside Behavioral Health Center in Hampton. Jessica is proactive in finding candidates their ideal fit within Riverside; she is also very responsive!
Allied Health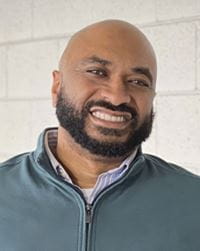 Darrell Peebles
Darrell has been a recruiter with Riverside since June of 2022. He earned his bachelor's degree in Human Resources from Virginia Union University. Darrell has a passion for helping others and for seeing people realize their career goals!
Home Health & Hospice, Therapy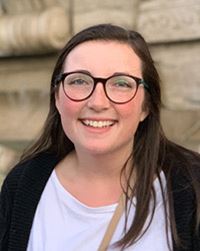 Kaitlin Slinde
Kaitlin has been working in HR for over 5 years and recently transitioned to recruiting in the Healthcare field. She supports the Home Health and Therapy teams here at Riverside, by connecting leaders with individuals looking to advance their knowledge and experience. She works hard to connect people with careers they love and a community to grow with.
Leadership, Riverside College of Health Careers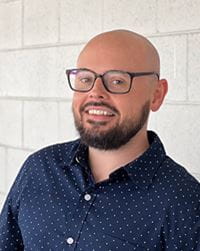 Michael Ryan, RACR
Mike joined Riverside in May of 2021. Prior to joining Riverside, Mike was a Corporate Recruiter in the automotive industry, responsible for support services recruitment across the US, Canada, and Mexico. Mike is the leadership recruiter here at Riverside and also supports recruitment for Riverside College of Health Careers. Mike is transparent in the recruiting process and enjoys finding new team members to join the Riverside family.
Support Services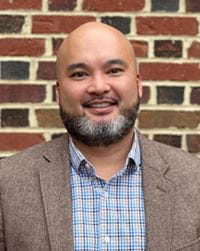 Elf De Guia, RACR
Elf earned a B.S.B.A from Old Dominion University and has worked in HR since 2002. He joined Riverside in 2013 with previous experience as an HR Generalist and recruiter. Elf currently recruits for Revenue Cycle, IT, Accounting/Finance, and Office/Clerical support. If a candidate is working with him, they can expect to work with an honest and friendly recruiter looking to add additional members to the Riverside family.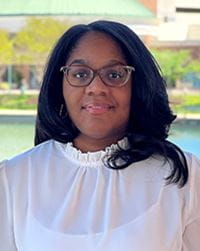 Shauna Lamb, RACR
Shauna joined Riverside as a recruiter in May of 2021. She earned his Bachelor's degree in Communication from the Old Dominion University. Shauna supports a variety of areas across our health system, including the Wellness and Fitness Centers, and is devoted to helping people reach their career goals!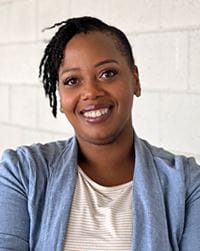 Lakisha Woodard, PHR, SHRM-CP, RACR
LaKisha began her career with Riverside in July 2015 providing her recruitment expertise on the Support Team. She earned her Bachelor's in Business Administration from Old Dominion University and holds several HR certifications to include PHR, SHRM-CP and RACR. LaKisha has a passion for helping others and connecting people to their dream job.