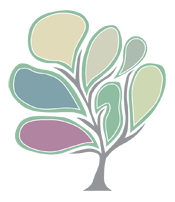 "A mother's joy begins when new life is stirring inside ... when a tiny heartbeat is heard for the very first time, and a playful kick reminds her that she is never alone."

~ Elizabeth Stone
Welcome to one of life's most incredible journeys! We are excited to provide you a fresh, family-centered experience, focused on you - a strong, capable woman. We offer a variety of resources and tools to support you in this unforgettable journey.
---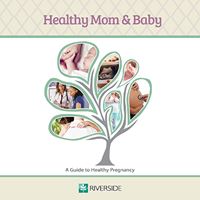 Healthy Mom & Baby - A Guide to a Healthy Pregnancy
This guide gives you tips and information about a wide range of birthing services, specialty classes, helpful tools and resources (packing lists, charts, a calendar for keeping track of your appointments and a log for recording contractions - when that time comes). You can also pick up your Healthy Mom & Baby guide at your Riverside obstetrics and gynecology (OB/GYN) office.
Select Version: Interactive| PDF version
---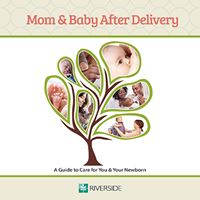 Mom & Baby After Delivery - A Guide to Care for You and Your Newborn
With this guide, learn about caring for your baby and yourself after delivery - postpartum care, feeding your newborn, pain management and leaving the hospital. It also tells you about a wide range of resources to care for your baby from their first breath through their first months of life. You can also pick up your Mom & Baby After Delivery guide at your Riverside OB/GYN office.
Select Version: Interactive| PDF version
---
Riverside is a Gold Safe Sleep Certified Hospital through Cribs for Kids
.As a benefit to our community and to ensure the safety of all infants we strive to share useful, evidence-based resources. Riverside values safe sleep and the prevention of infant sleep related death. The first step in achieving this is spreading awareness and education to those we serve in our community. We hope you will take the time to review the following resources and encourage you to enroll in some of our other education offerings.
Cribs for Kids
"The mission of Cribs for Kids is to prevent infant sleep related deaths by education parents and caregivers on the importance of practicing safe sleep for their babies and by providing portable cribs to families who, otherwise, cannot afford a safe place for their babies to sleep." -Cribs for Kids. Learn more about Cribs for Kids >
Safe to Sleep
"Formerly known as the Back to Sleep campaign, has helped educate millions of caregivers-parents, grandparents, aunts, uncles, babysitters, child care providers, health care providers , and others – about ways to reduce the risk of Sudden Infant Death Syndrome (SIDS) and other sleep related causes of infant death" – Safe to Sleep. Learn more about Safe to Sleep >
---
Newborn Education Video Library
We want you to have the information you need to care for your newest addition to your family. Our goal is to educate our patients, families, and caregivers to promote overall wellness and recovery during your stay with us and at home.
Our education library provides easy-to-understand videos on a variety of topics including newborn care, breastfeeding, baby development, shaken baby syndrome, circumcisions, immunizations, pregnancy, postpartum care and more! This video library is available 24 hours a day in English or Spanish (if prompted enter password: 02265).
View in English | View in Spanish
---
First Things First - Choose A Doctor
Nature has a way of preparing your body for childbirth and we'll help you with the rest. For starters, if you haven't chosen a doctor yet, we can help you find the provider that's right for you. At Riverside our providers are supportive, responsive and family-centered. They can help you approach this exciting time with confidence.
Visit our Find a Doctor tool to get the most up-to-date listings. Use the drop down to filter for obstetrics in your area. You can also find listings of doctors in the Healthy Mom & Baby guide and Mom & Baby After Delivery guide.