In this workshop family caregivers will learn to recognize "normal" versus "not normal" aging, to identify the five ways people take in data, and discuss the impact of changes in processing as dementia progresses.
Times and Dates
Stay tuned for workshop offerings in 2023.
Need respite care in order to attend?
If you need guidance on respite care options available in your area, please call 757-220-4751.
Call 1-888-597-0828 if you need immediate assistance.
About our instructors
Three certified Riverside instructors will facilitate this course: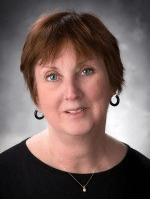 Denise Butler
Denise Butler, MS, is the Coordinator of the Geriatric Assessment Clinic at the Riverside Center for Excellence in Aging and Lifelong Health. She also counsels memory care patients and families through Riverside Neurology Specialists.
Denise earned her Master of Science in Counseling from Long Island University and a Bachelor of Science in Psychology from Old Dominion University. Denise is a Certified Senior Advisor and trained facilitator in Caring for You, Caring for Me, Dealing with Dementia, and Chronic Disease Self-Management.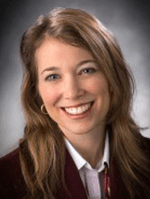 Kim Kutner
Kim Kutner, MPH, LNHA, is the Care Coordination Manager for the Riverside Choose Home program and the Director of Community Ventures for the Riverside Center for Excellence in Aging and Lifelong Health.
Kim earned a Master of Public Health from the University of California at Los Angeles and a Bachelor of Science from James Madison University. She is a licensed Nursing Home Administrator and Certified Senior Advisor.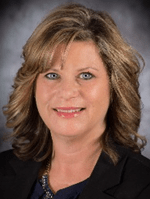 Terry Sweaney
Terry Sweaney, BA, LPN, is the Executive Director of ChooseHome. She is also a Benjamin Rose Institute Care Consultant.
Terry earned her Bachelor of Business Administration from Strayer University in Washington, D.C. She also holds a graduate certificate in Geriatric Care Management from the University of Florida. Terry is a graduate of St. Mary's Hospital School of Practical Nursing. She is a Certified Senior Advisor, Certified Geriatric Care Manager, and Certified Alzheimer's Educator.
More on Teepa Snow
Teepa Snow is one of America's leading educators on dementia. She developed the Positive Approach® to Care technique and training model based on more than three decades of experience as an occupational therapist. Her goal is to help families and professionals worldwide work or live more effectively with dementia and other brain changes.
Teepa is a graduate of Duke University. She received her MS degree from the University of North Carolina in Chapel Hill. She has worked as the occupational therapy director in a head injury facility, a clinical specialist in geriatrics for a Veteran's Administration Medical Center, and a restorative care coordinator for a long-term care facility.
Teepa's care techniques integrate facts about the brain with experiences and needs when doing, thinking, reasoning or processing becomes different or difficult due to dementia. She teaches about the value of connection when primary communication abilities are limited.
Visit the Positive Approach® website for more information.
Related: