This workshop addresses the needs of family caregivers engaged in caring for adults living with dementia. Participants will gather in a relaxed environment to gain new knowledge and understanding. They will have the opportunity to learn from each other as well as through open discussion. Course topics include:
Common terms
Emotions
Self-compassion
Self-care
The workshop takes place in two parts, covering a total of four hours.
Time and dates
Stay tuned for workshop offerings in 2023.
Need respite care in order to attend?
If you need guidance on respite care options available in your area, please call 757-220-4751.
Call 1-888-597-0828 if you need immediate assistance.
About our instructors
A certified Riverside instructor will facilitate this course: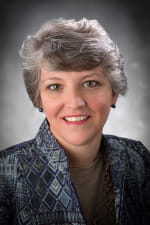 Christy Jensen
Dr. Christy Jensen is the Director of Health Services Research for the Riverside Center for Excellence in Aging and Lifelong Health.
Dr. Jensen obtained her Ph.D. in Human Development and Family Studies, with a specialty in gerontology, from the University of Delaware. She is an adjunct instructor in the Department of Gerontology at Virginia Commonwealth University and a Master Trainer with the Rosalynn Carter Institute for Caregiving.
Related: