Our Dealing with Dementia workshop provides caregivers with tips and strategies for caring for their loved ones and themselves, based on an evidence-informed approach. Participants will learn how to navigate the "Dealing with Dementia Guide," an extensive 360-page manual designed for caregivers. You will also receive insights about dementia caregiving, including problems, practices, tips and self-care.
This four-hour class is a program of the Rosalynn Carter Institute for Caregiving.
Times and dates:
Stay tuned for workshops offerings in 2023.
Financial assistance
If paying for this course would be a hardship, financial assistance is available through the generosity of the Riverside Foundation. You can call 757-220-4751.
Need respite care in order to attend?
If you need guidance on respite care options available in your area, please call 757-220-4751.
Call 1-888-597-0828 if you need immediate assistance.
About our instructors
A certified Riverside instructor will facilitate this course: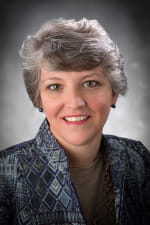 Christy Jensen
Dr. Christy Jensen is the Director of Health Services Research for the Riverside Center for Excellence in Aging and Lifelong Health.
Dr. Jensen holds a doctorate in Human Development and Family Studies, with a specialty in gerontology, from the University of Delaware. She is an adjunct instructor in the Department of Gerontology at Virginia Commonwealth University and a Master Trainer with the Rosalynn Carter Institute for Caregiving.
Related: