What Riverside Hospice Meant to Troy and His Father
Troy Mothershead writes about his father who was cared for by the Riverside Tappahannock Hospice team.
People hear the word "hospice" and may not know what to expect. For example, we didn't realize that it's all about comfort and that their efforts make it possible to spend more and better time with your loved one. But it didn't take long before we learned.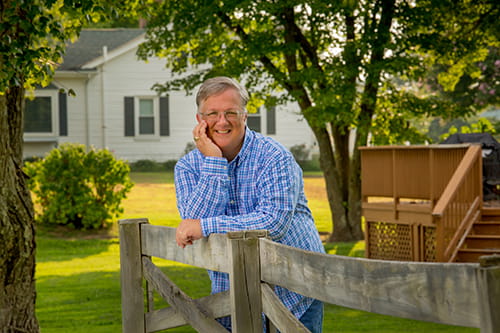 My father had been in and out of the ER with pain and other issues related to prostate cancer. He knew his time was limited and as a man of faith he started to prepare himself. Once the Riverside Tappahannock Hospice staff gave us a sense of what they could do, we knew that hospice would be part of that preparation. Just about that time I was laid off from my job and wondered if things could get any worse. But it was one of those blessings in disguise because it gave me the opportunity to spend those last months with my dad in a way that wouldn't have otherwise been possible.
There were some logistical details involved in making everything ready at home, like getting a hospital bed and a wheel chair. All that and more was handled very efficiently. They had a way of getting things done and made sure my dad got what he needed to be as comfortable as possible. Basically they took us by the hand, literally and figuratively, and guided us through the process in the most compassionate way.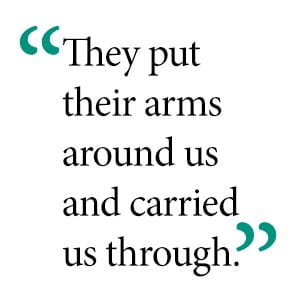 And they made it possible for my dad to be in a familiar environment. He was alert and able to say his goodbyes to his many friends and family. A lot of people knew him from his long years in the community and there were quite a few visitors from church including the pastor who had grown up with my dad. He was mostly confined to bed but on some of the warmer October days we'd get him to the deck and yard in his wheel chair. He loved being out on those soft, golden days of autumn that remain even more so in my memory. Throughout this time, the hospice team encouraged us – and helped make it possible – to focus our time on our father. Along with managing pain and caring for him physically, the team included a spiritual coordinator. She was very inspirational and helped put him at peace. After my father passed, she spoke at his funeral.
There are many positive things I could say about home hospice. But I can sum up by saying no task was too small or too large, nothing too complex or too simple. They were very dedicated to their special mission.
Have Questions? Contact us for more information.
757-534-6161