Why Tammy Knew She Made the Right Decision About Hospice
Tammy Brooks speaking about her father who was cared for by the Riverside Tappahannock Hospice team.
You know, I still stop by the hospice office when I'm around. I like to stay in touch with the people who cared for my dad. They made such a difference for both of us and I want them to know how appreciative I am for everything they did.
After curative treatment was no longer effective for my dad's late stage cancer, I moved him and his dog – he wasn't going anywhere without Bella – into my home. When we agreed the time was right, we requested the home hospice services at Riverside Tappahannock hospital. As soon as I saw how my dad responded to the nurses, I knew we had made the right decision.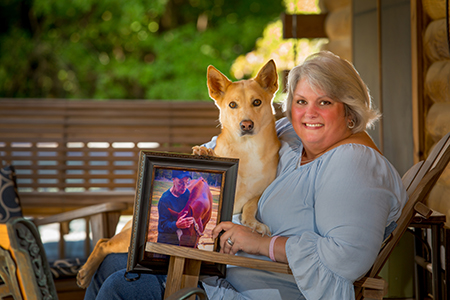 He had been in the Navy Seabees for twenty years so he had a lot of stories to tell, including his deployment to Antarctica. Even when he told the same stories over again they listened patiently. That was just a small part of the kindness they showed him. He was the kind of guy who was used to being in charge and they respected that, too. They helped him bathe and did a lot to make him comfortable, but at the same time they helped him maintain his independence as much as possible.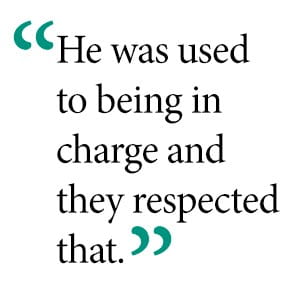 The hospice team made everything easier for dad and the way they made a big deal about him really lifted his spirits. They always seemed to know just what he needed and as his condition declined they ordered a hospital bed. He'd sit up in it talking and watching Gaither's video collections on TV. Near the end he got pneumonia and some complications that made hospice at home more difficult, so the hospice team just went into the hospital with him in what was a very smooth transition.
I was singing to him when he passed, surrounded by family and the hospice people who became like family. Some of them even went to the funeral. After that they gave me a lot of support through weekly bereavement counseling.
One of the hospice nurses told me I did everything I could possibly do for my dad. She said I was a good daughter. I appreciated her thoughts and know he thought so, too. Throughout the whole experience, the hospice team made it possible for me to concentrate on the time that dad and I had left, not on the details of care. And I'll always be grateful for that opportunity.
Have Questions? Contact us for more information.
757-534-6161