How Hospice Made It Possible for My Dad to Die with Dignity
Linda Baylis Spence speaking about the Riverside Shore Hospice team that cared for her father.
It takes a special gift to care for people at what has to be their most sacred and vulnerable time. That's why I'm convinced there are angels on Virginia's Eastern Shore in the form of the Riverside Shore Hospice team. Our experience with hospice began after my dad's condition began to rapidly decline. He had been diagnosed with lung cancer a year before and made the decision, at the age of 87, not to seek any additional treatment. During most of that year he had managed fairly well, but the day finally came when we knew there wasn't much time left.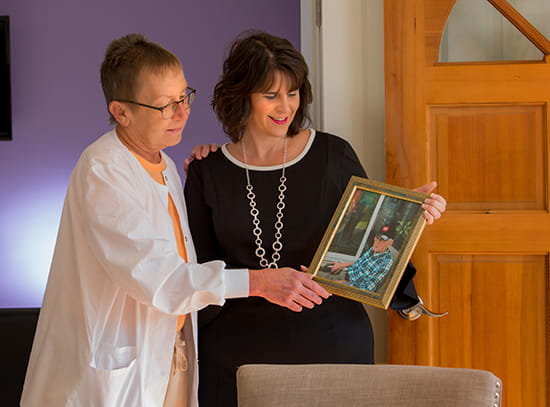 I think there are some misconceptions about end-of-life care, particularly the belief that choosing hospice means you're giving up. That definitely isn't the case. Hospice considerably improved my father's quality of life in the time he had left. Most important of all, it enabled him to spend his final hours in comfort and dignity. It was a blessing for our family to see him cared for with such respect and compassion. When we were told what we could expect in terms of hospice services I could see the relief on my father's face. As for me, I felt like a million bricks had been lifted off my shoulders.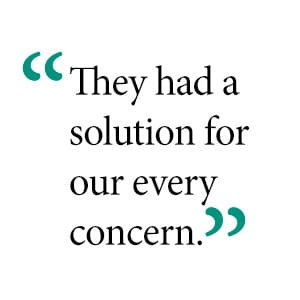 They seemed to have a solution for all of our concerns and did everything in a very personalized way. At the same time, they were highly professional. As individuals and as a team, they make things happen, quickly and efficiently, like making sure my dad had a walker with a seat. The other misconception about hospice is that the family is giving up control over the situation. That isn't the case, either. We explained what we wanted and didn't want and they made every effort to meet those preferences.
More than anything, I was grateful for how gentle they were with him – the way they touched him and talked with him. Probably the best way to describe it is to say they cared for my father as if he were their own. After my father passed, surrounded by family and love, the hospice nurse prepared him so we could say our final goodbyes. When I told her how much that meant to us, she simple said that it was her honor. I would have to say there was a level of respect and care throughout the entire hospice experience that I've never seen before.
Have Questions? Contact us for more information.
757-534-6161