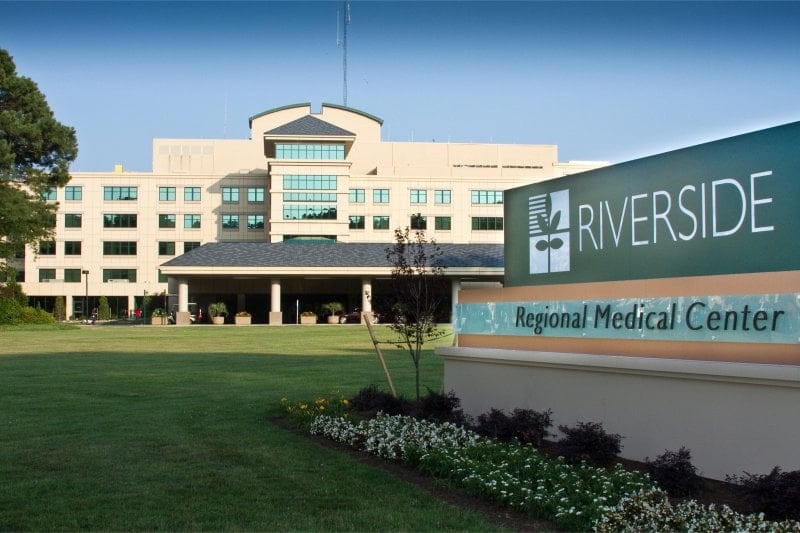 Welcome to the website for the OB/GYN Residency Program at Riverside Regional Medical Center! Our program is a community-based OB/GYN residency in Newport News, Virginia that serves a large, diverse and medically underserved patient population. Our Residency program began training doctors in the 1950's and has been accredited with the ACGME since 1971.
The OB/GYN Residency at Riverside Regional Medical Center is a Traditional four year program. We are a community Hospital based program with an average of over 2,400 deliveries each year. We have 4 antepartum rooms, 12 labor & delivery rooms and 22 all private post-partum rooms. There are 2 dedicated operating rooms.
Our residency is currently structured with 3 residents at each of the 4 years. We also have residents on service from the Family Medicine and Emergency Medicine Program. We have medical students from VCOM, VCU and EVMS who rotate through the program. We have 6 approved full-time faculty including OB/GYN Generalists and a Minimally Invasive Gynecologic Surgeon. We also have actively involved private practice faculty. Maternal Fetal Medicine Faculty perform in-hospital consults and ultrasounds, as well as manage our high risk clinic, providing teaching and supervision for our residents. We have our own rotations for our formal training in Gyn-Oncology at Riverside. We have a part time Female Pelvic Medicine and Reconstructive Surgery specialist and this is supplemented by cases done by our faculty and private practice physicians. The health system is currently searching for a full time FPMRS. We also have full time Neonatalologists and/or neonatal nurse practitioners in the hospital at all times. We likewise have in-house anesthesia full-time. Our level III neonatal intensive care nursery is currently licensed for 21 beds.
As a community program, we strive to provide quality care to our patients and to improve the health and well-being of our community. Our graduates become well rounded OB/GYN's, ready to move on to the next step of their career, be it private practice or fellowship, here in Hampton Roads or across the country. There is close mentorship between the residents and both the core and extended faculty. Our supportive learning environment allows residents to grow and thrive. Our curriculum is able to focus on strengths and interests of each individual resident as they progress through a competency-based and ACGME milestones focused curriculum.
We encourage you to explore our website and learn more about our program.
Thank you for your interest!
Barbara Simpson, M.D.
Residency Program Director
Riverside Regional Medical Center
"To care for others as we would care for those we love- to enhance their well-being and their health."