For the 2024 Match, we will be accepting applications only through ERAS.
A completed file for our residency application consists of:
Application--Personal Statement
Dean's Letter
USMLE or COMLEX Board Scores
Transcript
Photo (head shot taken within the past 6 months)
4 medical letters of recommendation written within the past year by physicians you have worked with you clinically or under an observership or externship. One of these should be a SLOE.
CV (not mandatory)
Requirements:
Completed two (2) one month US Clinical rotations.
No cut off date for medical school graduation, but there is a two (2) year cut off date for completion of medical training (i.e. observership, internship, externship) or you have to be actively involved in medicine within the past two years (i.e. clinically, military, observership, internship, residency, externship.)--USMLE Step I and Step II Board Scores or Comlex Board Scores.
Our program Interview dates will be in November and December of 2023 and January 2024. We do not do individual interviews. We plan to do virtual interviews again this year, as recommended by the RRR, but will allow in-person second looks for interested applicants that interview with us.
As recommended by the RRR, application deadline of October 1, 2023.
For more information about our area, try the following web sites:
Thank you for your interest in the Riverside OB/GYN Residency Program.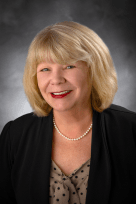 Sincerely,
Rochelle Chassells
Residency Manager
757-594-4737