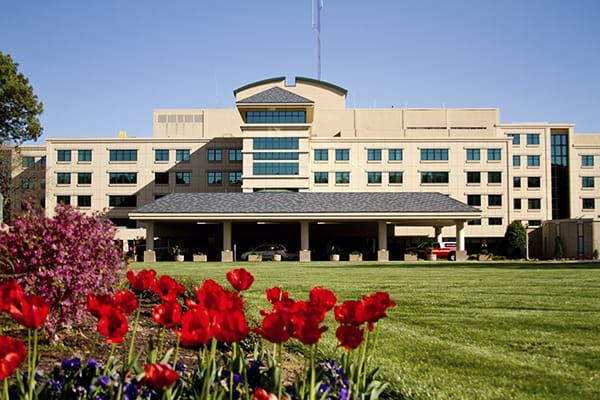 Riverside has a long history and demonstrated focus on physician education and offers on-site residencies in the areas of Family Medicine and OB/GYN. For students who have not yet entered a residential specialty or need a year before starting their categorical program, a "Transitional Year" residency is offered where a multi-disciplinary understanding of many medical specialties is provided. All residency programs include significant opportunity for hands-on training in a practice and acute care setting.
Family Medicine Residency
Our Family Medicine Residency is one of the oldest programs of its kind in the country. We place a strong emphasis on individualized programs tailored to meet the needs of each student. A high faculty to student ratio, assigned patient panels and a focus on the use of electronic medical records, insures today's students are prepared for tomorrow's practice. For more information please contact Kathleen Hundley, Residency Coordinator, 757-594-3889.
OB/GYN Residency
Supported by local private practice and hospital-based OB/GYN physicians, our OB/GYN Residency program offers a wide range of hands-on clinical instruction in a private practice and acute care setting. Residents serve as on-call obstetrical and gynecological back up to our Level II Emergency Room and Trauma Center and carry an assigned patient panel. For more information, please contact Betty Hamrick, OB/GYN Residency Coordinator, 757-594-4737.
Transitional Residency
The Transitional Residency provides a multi-disciplinary experience across many areas of medicine. Graduates enter a broad field of specialties including dermatology, PM & R, preventative medicine, radiology and radiation oncology. For more information, please contact Krista Booth, Transitional Year Manager, 757-594-3945.
Emergency Medicine Residency
Centrally located at Riverside Regional Medical Center in Newport News, Virginia, Riverside's Emergency Medicine Residency is firmly established within a health system devoted to physician development and education. Boasting three additional residencies in family medicine, obstetrics & gynecology, and transitional year, Riverside puts residents at the forefront of the health system and hospital and practice operations. For more information, please contact Stephanie Powell, Program Manager at 757-612-7200.
Pharmacy Residency
Riverside Regional Medical Center offers a one-year post-graduate pharmacy residency training program. The RRMC pharmacy residency program is an ASHP-accredited PGY1 program that offers a well-rounded clinical experience in multiple areas of pharmacy practice, as well as a focus in developing competency in pharmacy operations. The goal of the residency program is to prepare resident pharmacists to become well-rounded competent and confident clinical pharmacists capable of working in a variety of hospital pharmacy roles to better serve the needs of our community.
Other residency programs offered at Riverside
Riverside is committed to ensuring that there will be trained and qualified health care providers in our communities for generations to come. In addition to our medical residencies, we also offer the following programs: