Caring for others as we would care for those we love.
Our Hospital. Riverside Walter Reed Hospital, the heart of our community, is a 67-bed acute care facility located near historic Gloucester Court House in Gloucester County. With 24-hour emergency service and a 12,000-square-foot Intensive Care Unit, Walter Reed features a complete range of outpatient services, a highly professional, caring staff and more than 50 outstanding area physicians. As part of the Riverside Health System, Walter Reed also has direct access to Riverside Regional Medical Center's Level II Trauma Center, nationally recognized Heart Center and 18-bed Neonatal Intensive Care Unit.
Our Specialists. In addition to the hospital's services, Riverside on the Middle Peninsula provides a wide range of inpatient and outpatient services and access to specialists, including cardiology, gastroenterology, general surgery, nephrology, a neurology and sleep center, ophthalmology, orthopedics, pain management, physiatry, therapies (physical therapy, occupational therapy, speech therapy, hand therapy, nutrition), urology, vascular, and women's health.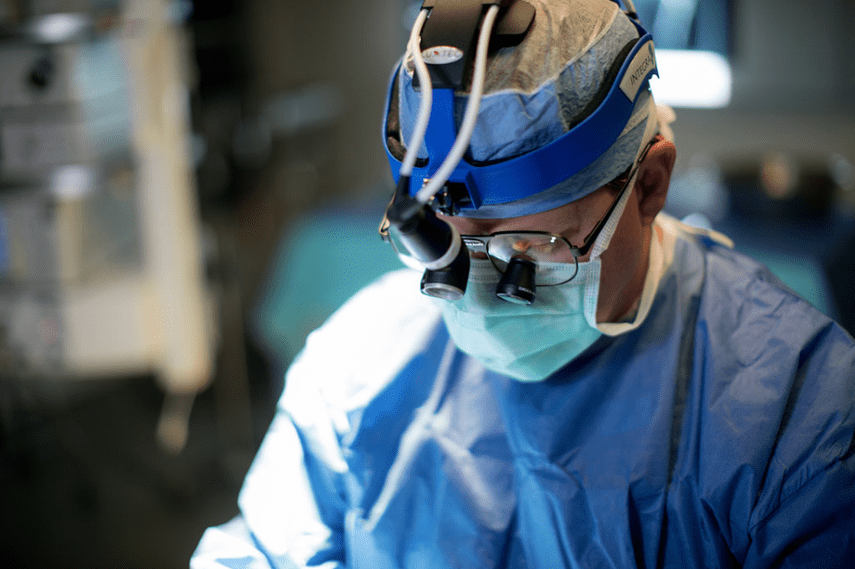 Wellness and Fitness. Health and wellness doesn't start or stop in the doctor's office. It continues on with every day activities – like exercise. The Riverside Wellness and Fitness Center on the Middle Peninsula is a popular social destination located on the campus of the Riverside Walter Reed Hospital. The center is popular with Riverside team members and the community alike. Members of all ages and health levels work out together seven days a week, taking advantage of an indoor pool, indoor track, racquetball courts, indoor basketball court, volleyball court, group exercise studio, strength training room, free weights, cardiovascular equipment, massage therapy and personal training.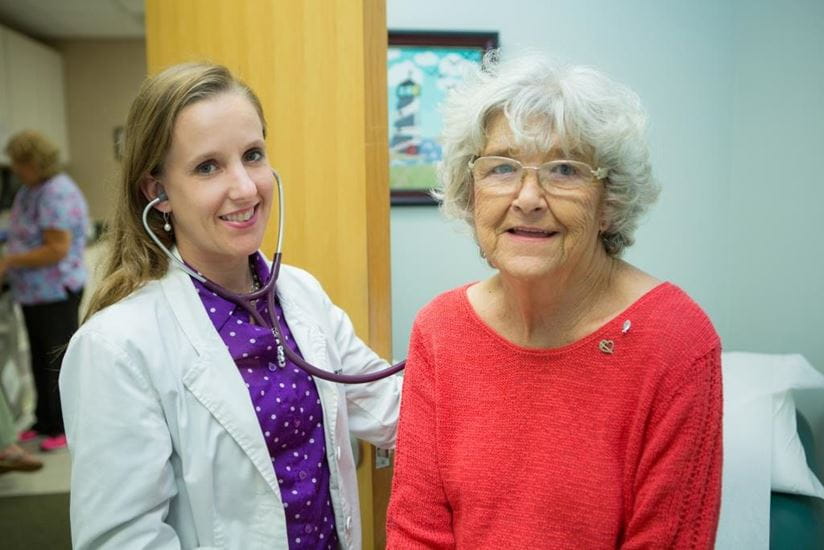 Our Primary Care Practices. Riverside loves being part of this community and operates five primary care and internal medicine practices located throughout the area, bringing care close to you no matter where you live: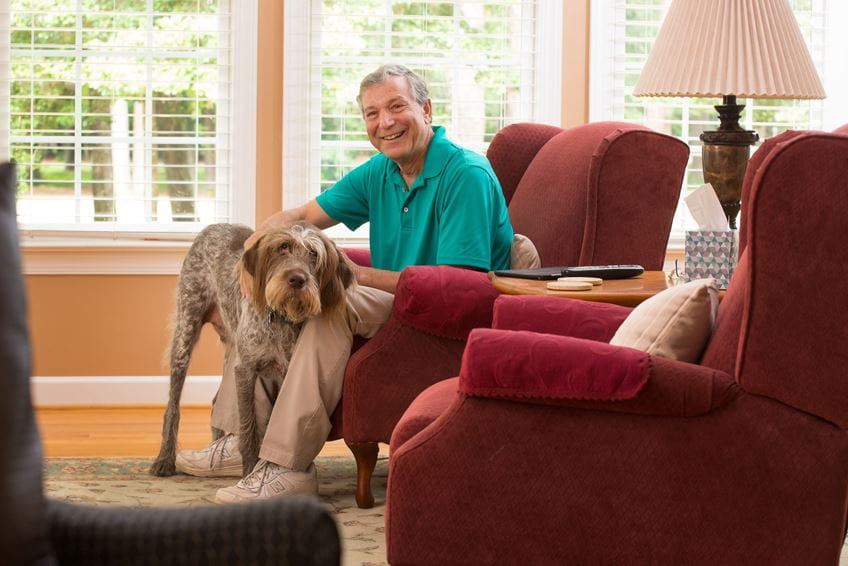 Our Lifelong Health and Aging Related Services. Caring for others as we would care for those we love extends especially to the older adults in our community. Riverside on the Middle Peninsula offers Sanders Retirement Village and Heron Cove in Gloucester, as well as convalescent centers in Mathews and Saluda. Home health, home care, and Walter Reed Hospice are also available in our region.
Sanders Retirement Village. Located just off of Main Street in Gloucester Court House, Sanders Retirement Village boasts an incredible family atmosphere and features genuinely caring people. Because of its unique status as a Riverside community, Sanders has resources and expertise to draw upon that other communities cannot begin to equal. Lifestyles and services range from independent living and assisted living to long-term nursing care, respite care and rehabilitation, providing peace of mind, comfortable transitions and great continuity of care should it ever be needed. What's more, Sanders is less than five minutes from the outstanding services of Riverside Walter Reed Hospital.
Mathews Convalescent Center. From the moment you drive past flowering trees and walk into the comfortable living room of the Riverside Convalescent Center - Mathews, you'll find a warm and inviting setting. Whether it's a private or shared accommodation, each room features distinctive furniture and pleasant views of the countryside. With comprehensive nursing care, a wide variety of social programs and therapy services, residents are encouraged to maintain the highest level of independence possible. A bright dining area provides the perfect setting for nutritious meals as well as socialization as does our beautiful new sunroom.
Saluda Convalescent Center. Riverside Convalescent Center - Saluda features comprehensive long-term services provided in a delightful home-like environment. Spacious private and semi-private rooms are comfortable with close proximity to the central nursing station. In addition, therapy services are available to ensure that residents function at their highest levels. With a dedicated team of nurses, nursing aides, therapists and nutrition services team members, this center's reputation sets the standard for long-term care in the area.
Our Health System. A regional leader in providing health care since 1915, Riverside Health System seeks to deliver care and services - as a team - by putting patients and residents at the center of all operations. Riverside delivers a variety of health care services and programs in the areas of prevention, acute care, aging-related services, rehabilitation, ambulatory care, diagnostic care, education and home care. Riverside Health System operates five acute care hospitals, a behavioral health facility, and the largest freestanding physical rehabilitation hospital in the Commonwealth of Virginia, in partnership with Select Medical. Riverside's extensive Medical Group includes more than 540 providers. Ambulatory centers bring diagnostic services, physical therapy, day surgery and other services to neighborhoods served by Riverside. The company employs more than 9,000 team members in offices throughout coastal Virginia.