We invite all Advanced Practice Providers and students enrolled full-time in an advanced practice provider curriculum to register and attend this annual conference, provided by Riverside Health System.
Presentations
Agenda
Our keynote speaker is Kristin Cuthriell, author of the popular book, The Snowball Effect. In addition to writing for The Huffington Post under The Modern Femme Movement, Tidewater Women, and Richmond Magazine, she also has been featured as a guest on The Hampton Roads Show, Doctor Radio, and an expert resource for Fox News Magazine. General session topics related to PAD, Mental Health, Healthcare Violence, and Women and Cardiovascular disease will be presented. In addition, we are excited this year to offer two breakout sessions covering acute and primary care topics. Learn more about this year's agenda.
Download the 2023 APP Conference Agenda | Download the 2023 APP Conference Brochure
Registration
The conference is open to all Advanced Practice Providers and Advanced Practice Provider students. Registration fees are as follows:
Riverside NP/CNM/PA: $30
Non-Riverside NP/CNM/PA: $75
NP/CNM/PA Student: $30
Exhibitors are welcome to attend the conference for a fee.
We accept credit card and check payments. A nominal convenience fee will be added to credit card payments. All checks should be made payable to "Riverside Physician Services" with "APP Conference" listed in the Memo line. Mail-in payments should be sent to:
Riverside Health System
Attn: Kristine Bohn, APP Conference
701 Town Center Drive, Suite 1000
Newport News, VA 23606
Refunds are available until January 20, 2023, less a $15 administrative fee. No refunds will be processed after this date.
Register online by January 27, 2023
For registration questions, please contact Kristine Bohn or call 757-534-7046.
Day of conference contact: Text or call Terry Thompson at 757-298-8019.
Information
Accreditation Statement/CME/Contact Hours: Riverside Health System is applying for continuing medical education (CME).
Nursing Contact Hours: Riverside Health System is applying for nursing contact hours.
Financial Support: This educational activity is supported by Riverside Health System and Riverside Medical Group. Disclosure of faculty and commercial relationships will be made at the activity.
Target Audience: All Advanced Practice Providers and students enrolled full-time in an advanced practice provider curriculum.
Hosted by: Riverside Health System
Riverside Medical Group Advanced Practice Conference Planning Committee
Rashi Harjai, AGACNP-BC, FNP-BC, MBA —Conference Co-Chair
Tammy Hedspeth, FNP — Conference Co-Chair, Exhibitor Coordinator
Terry Thompson, ACNP, FHM —Conference Co-Chair
Vickie Armstrong, DNP, GNP-BC
Brittany Fields, PA-C
Jennifer Fisher, FNP
Sarah Halvorsen, FNP-BC — Exhibitor Coordinator
Jatifha Harris, ACNPC-AG, CCRN, SCRN — CME/CNE Coordinator
Julie Lear, ACNPC-AG, AGPCNP-C
Brittany Morris, FNP
Carolyn Perez, FNP
Ashlea Robertson, FNP — Exhibitor Coordinator
Carla Rothmann, FNP-BC — Community Outreach Coordinator
Tiffany Schaefer, PA-C — Poster Coordinator
Cheryl Sharp, DNP, WHNP, CNM — CME/CNE Coordinator
Enid Tatum, FNP
Nehemiah Thrash, M.D.
Meenal Walia, PA-C
Give Back to the Community
The Riverside Medical Group APP Committee invites our conference participants to "give back" to our communities.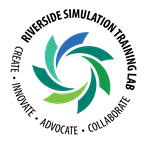 The Riverside Simulation Training Lab, dedicated in memory of Dr. Brandon D. Rogers, is the culmination of a three-year collaborative effort among the Rogers Family, Community Donors, Riverside Medical Staff, and the Riverside Foundation. This 8,400-square-foot facility outfitted with specialized clinical areas and a procedural suite is designed to emulate the clinical environment and provide a safe place for medical staff/providers to develop, learn and practice skills to ultimately improve patient care.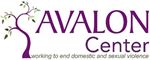 A February 2021 report from the National Commission on COVID-19 and Criminal Justice showed domestic violence increased over 8% during pandemic lockdowns. Many people were cut off from what limited support systems they had. Please consider donating to help members of our community escaping domestic violence. The importance of the work these organizations do cannot be underestimated. Avalon Center serves Williamsburg/Middle Peninsula and ESCADV serves the Eastern Shore. Conference participants are invited to bring the following items for donation: toilet paper, paper towels and cleaning spray.
To make your donation online, please visit one of the following websites:
Donate to the Avalon Center through ETapestry

In the comments section at the bottom of the form, please indicate that the donation is from the Riverside APP Conference.

Donate to the Eastern Shore Coalition Against Domestic Violence through ESCADV
Related