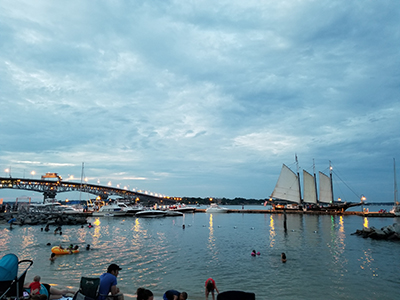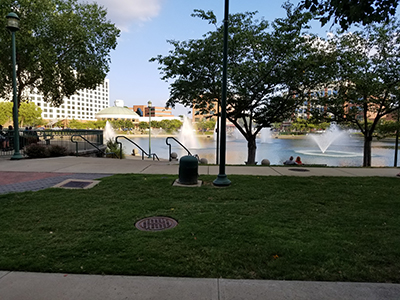 Newport News is located on the coast of Virginia, along the Chesapeake Bay and Atlantic Ocean.
We are approximately a 45-minute drive to Virginia Beach, a 2-hour drive to the mountains and three hours to the Washington D.C area. We are served locally by Amtrak and the Williamsburg/ Newport News International Airport, which offers several daily flights direct to Atlanta, Philadelphia, Washington D.C., Pittsburgh, Charlotte, LaGuardia and Orlando. Norfolk International airport is approximately 20 miles away.
There is Triple A Baseball available in Norfolk (Norfolk Tides) and professional hockey (Norfolk Admirals) also in Norfolk.
The Mariners' Museum is located in Newport News and is the home of many relics from the sea. The Virginia Living Museum is adjacent to Riverside Regional Medical Center and is an incredible asset to the community. Williamsburg, home of the College of William & Mary, is approximately 20 miles away. This beautiful city attracts thousands of tourists who visit Colonial Williamsburg, Busch Gardens and Water Country throughout the warmer weather.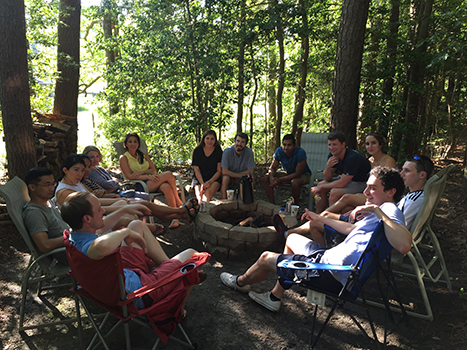 Christopher Newport University is also one of our nearby neighbors. Hampton University and Thomas Nelson Community College are located in the adjacent city of Hampton. In Norfolk there are several other colleges and universities including Eastern Virginia Medical School. Richmond and Charlottesville are to our west offering the renowned institutions of Virginia Commonwealth University and The University of Virginia.
Our population contains a large number of federal employees and military personnel because of the presence of numerous military installations and bases in the area. NASA Research Center is located in Hampton and Newport News is also the home of Thomas Jefferson Labs that houses the world's longest Electron Beam Accelerator. One of the area's largest employers is Newport News Shipbuilding which is the nation's sole designer, builder and refueler of nuclear-powered aircraft carriers. Our economy is strong, and the education level in the area is high.