Riverside's new digital payment solution, BillPay, puts you in control.

The paperless online service is designed to offer a better experience by housing your information in one place.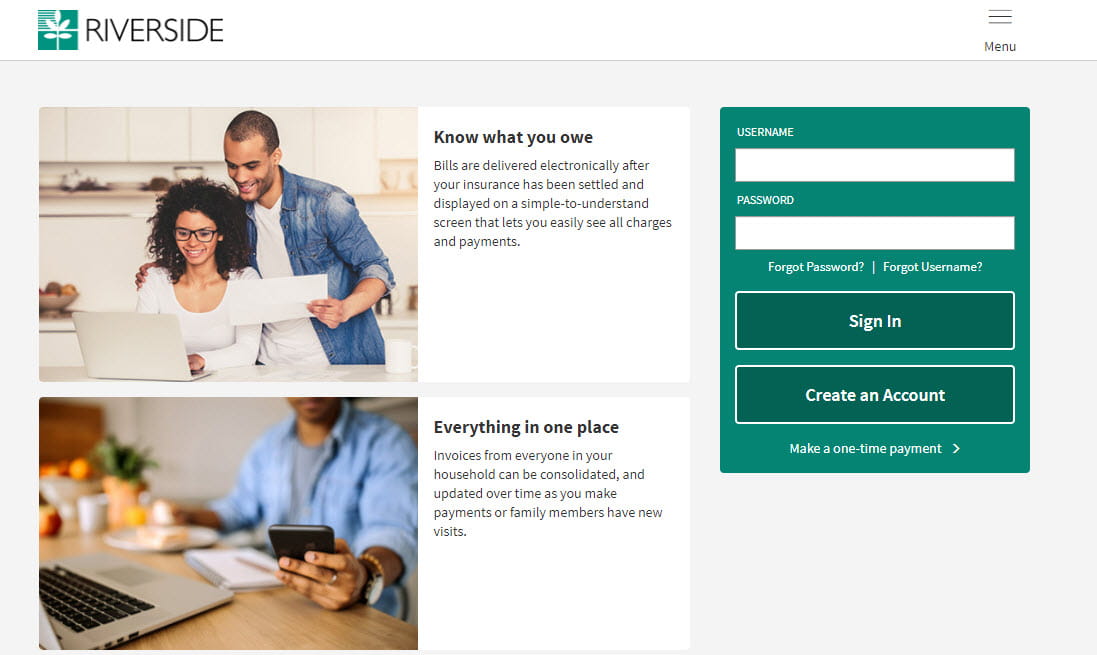 BillPay will integrate with MyChart, your electronic health record. It will allow you to merge and manage bills, arrange payment plans, view visit details, view insurance explanations of benefits and manage payment alerts from anywhere.
How to Sign Up for Riverside Bill Pay
Visit riverside.visitpay.com and click the Create an Account button.
You will need to provide your guarantor number, found on your billing statement
Please contact Billing Customer Service at [email protected] and/or 1-800-621-7677 if you have any questions.