Multiple Sclerosis is a chronic neurological disease that has no known cause or cure. Affecting a patient's brain and spinal cord, the symptoms can include visual disturbances, muscle weakness, coordination issues, and memory problems. It is the most prevalent of the degenerative neurological conditions faced by younger adults, affecting about 1 in 1,000 people.
Riverside Multiple Sclerosis Center, part of Riverside Neurology Specialists, treats 1,500 patients from all over southeastern Virginia and beyond.
Multidisciplinary approach puts patients first
Kermit Lloyd, M.D., serves as Clinical Director of the Riverside Multiple Sclerosis Center, whose team of physicians are experts in diagnosing and treating this challenging disease. Patients can take comfort in knowing that Riverside Multiple Sclerosis Center providers are among the most qualified in their field, with the ability to treat MS at the highest possible level.
Dr. Lloyd and the Riverside team understand that multiple sclerosis impacts a person's quality of life, and they work together with their patients to create a comprehensive plan of care. Since no two individuals with MS are exactly alike, medical care is individualized with the patient involved in the decision-making.
Treatment plans give patients access to all of the state-of-the-art medications and care is closely coordinated across the vast array of Riverside specialists as needed – from pain management, to urology, to psychology, to physical and occupational therapy and beyond. At Riverside, all of the resources are in place to ensure the best possible outcome for MS patients, their families and other caregivers.
Designated a center for comprehensive MS care by the National Multiple Sclerosis Society
Caring for and addressing the challenges faced by patients living with MS can be complex. Because of its commitment to providing exceptional and coordinated care, the Riverside Multiple Sclerosis Center was officially recognized as a Center for Comprehensive MS Care by the National Multiple Sclerosis Society in 2017.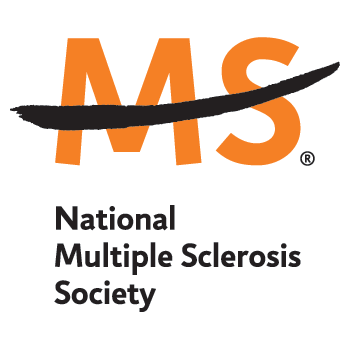 Managed through the Society's Partners in MS Care program, the Center for Comprehensive MS Care designation helps ensure Riverside patients get access to the best MS care, treatment methods and advanced medication available anywhere. It puts the Riverside Multiple Sclerosis Center in the top tier of a select group of providers nationally and across the Commonwealth. In Virginia, the Riverside MS Center is one of only six practices to have earned the esteemed designation.
Riverside Multiple Sclerosis Center practices support affordable access to high-quality healthcare for all patients living with MS - regardless of geography, disease progression and other disparities. Its continuing partnership with the National MS Society also further extends Riverside Multiple Sclerosis Center's access to cutting-edge research projects and clinical trials of new MS drugs.
Learn more
Address & phone number:
Located within Riverside Neurology Specialists
12200 Warwick Blvd., Suite 110
Newport News, VA 23601
(757) 534-5100