At Riverside Physical Therapy - Regional Medical Center, our experienced physical therapy staff is passionate about your recovery. Our programs are individually developed to meet the unique needs of each patient. We seek to help you regain as much strength and functionality as possible following an injury, illness or stay in a rehabilitation center.
Physical Therapy Services
Orthopedic
Neurological
Post-operative rehabilitation
Manual therapy
Myofascial therapy
Worker's compensation
Neck and back pain
Dry needling therapy
SI joint and pelvic asymmetry
Balance/fall prevention
Spinal traction (decompression)
Lymphedema therapy
Vestibular therapy
Pelvic floor/incontinence
Sports rehabilitation
Wellness and injury prevention
Occupational Therapy Services
Upper extremity rehabilitation
Hand therapy
ADL and fine motor training
Custom splint fabrication
Community/work reintegration training
Specialized Speech-Language Therapy
Dysarthria
Aphasia, Apraxia
Swallow deficits
Voice therapy
Parkinson's LSVT BIG & LOUD therapy
Laryngectomy/voice prosthesis
Endoscopic evaluation
Augmentative communication
Cognitive therapy
Contact
Scheduling 757-534-6126
Office 757-534-6126
Fax 757-534-6151
Please call for appointment times and hours of operation.
Want to know more about our therapists and staff? Meet Our Team - Newport News!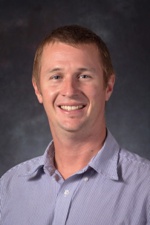 Will Parker
Director of Outpatient Therapy
Will has enjoyed working as a Physical Therapist with Riverside for the entirety of his career. He started as a staff therapist in 2004, became a Clinical Coordinator in 2010, and promoted to Director of Outpatient Therapy in 2017.
Will is a Hampton Roads native, born and raised in Suffolk, Virginia. He graduated with high honors from the University of Virginia with a B.S.Ed. in Sports Medicine in 2000 and earned his Doctorate of Physical Therapy from Old Dominion University in 2004. He became a Board-Certified Sports Specialist in 2013, and helped establish Riverside Physical Therapy's Sports Residency program.
Will has always had a strong interest in athletics. He played varsity baseball and golf throughout high school and was a member of the 1996 Palomino World Series Champions for Suffolk Youth Athletic Association. He went on to play Division I baseball as a pitcher for the Virginia Cavaliers. Outside of work, he enjoys spending time with his family. He is an avid fan of the Washington Redskins and Baltimore Orioles, and continues his own athletic career with softball and golf.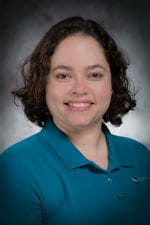 Ashley Abraham, OT, MSOT
Ashley is a Colorado native but grew up in Hampton Roads. She received her Master of Science in Occupational Therapy from Virginia Commonwealth University in 2016 and received secondary certification in lymphedema therapy in 2018. Ashley has special interest in working with cancer survivors and is the clinical lead for oncology rehabilitation with Riverside's outpatient clinics. In her free time Ashley enjoys traveling, writing, and photography.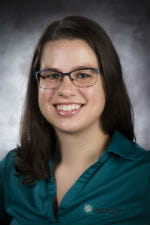 Reva Christian, LPTA, CLT
Reva is an Ohio native who graduated from Hocking College in 2007 and has been working with Riverside since 2012. In 2013, Reva assisted in spearheading Riverside College's program for LPTAs and served as an instructor. She returned to an outpatient clinical setting in 2014. In 2017, Reva earned her certification as a lymphedema therapist in order to help those with cancer-related lymphedema. She is also well-versed with the McKenzie method for treating spinal diagnoses. Past clinical settings include home health care as well as other outpatient settings.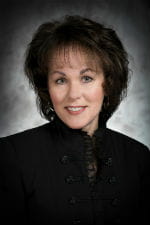 Ann Cyptar, MS, CCC-SLP
Ms. Cyptar is a Voice Pathologist who received her M.S. in Speech-Language Pathology at the University of North Carolina-Chapel Hill. She is a member of various professional organizations including ASHA's special interest division on Voice and Voice Disorders. She has over 20 years of experience and presents regionally on vocal health issues and on various types of voice problems. She specializes in the diagnosis and rehabilitation of the injured voice in singers, actors, teachers, and others who use their voice for their occupation. Her voice patients also include those with Spasmodic Dysphonia and vocal fold paralysis/immobility. She is a classically trained singer and enjoys singing with local singing groups.
Ms. Cyptar also specializes in rehabilitating speech and swallowing function in patients with head/neck cancer. This includes voice prosthesis placement and management of inpatients who have undergone total laryngectomies. She presents regionally on speech rehabilitation in the head/neck cancer population and has appeared in several cancer-related publications.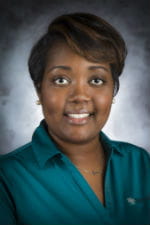 Kayla Emile, MA, CCC-SLP
Kayla was born in Boston and came to the Hampton Roads area to attend school. She received both her undergraduate and graduate degree from Hampton University in the field of Communicative Sciences and Disorders in 2011. She specializes in the neurological population to address speech, language, cognitive and swallowing deficits. When not at work, she enjoys attending concerts, dancing and traveling.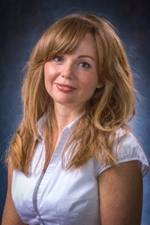 Brittany Reed, LPTA
Staff Physical Therapist Assistant
Brittany is a Massachusetts native who graduated from Cape Cod Community College with her A.S. as a Physical Therapist Assistant. She is currently studying to become a HeartMath Practitioner. Partnering with Dr. Ron Gharbo, she takes a total mind-body approach to treating her patients. Her past clinical experience includes both the home health and outpatient settings.
She enjoys treating a variety of patients with diagnoses ranging from orthopedic, neurological, to sports injury and finds it rewarding to assist patients in reaching their maximum potential. In her free time she enjoys outdoor activities such as camping, hiking and mountain biking.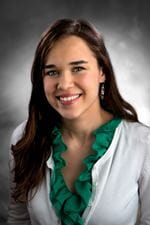 Caylee Williams, PTA
Born and raised in Newport News Virginia, Caylee Williams graduated from the Physical Therapist Assistant Program at Riverside College of Health Careers in 2019. She received her PTA license in April 2019 and has been practicing since then. Initially, she worked with the geriatric population in multiple nursing homes in the Hampton Roads area. Caylee enjoyed her time serving there, but left in December after giving birth to her first daughter. In 2020, Caylee was delighted to begin working for Riverside in their outpatient therapy department. Since starting her career, she has treated in multiple settings and has seen patients with various complaints; from orthopedic and neurological conditions to aquatic therapy. She is looking forward to continuing her education in the following years and achieving specializations regarding manual therapy and the LSVT program. She spends much of her free time with her young daughter and husband and is excited about the future.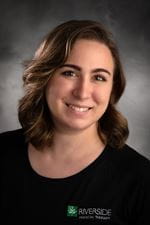 Chelsea Pelletier, LPTA
Chelsea Pelletier graduated from The University of Maine in Presque Isle in 2014 with an Associates in Applied Science for Physical Therapist Assistants. Chelsea has obtained skills and experience working in Outpatient Therapy Clinics in Maine, Southern California, and now here at Riverside Regional Medical Center. Chelsea is passionate about helping return her patients to healthy, pain free functional lives, and educating her patients on how to manage chronic and long term conditions. Outside of work, Chelsea enjoys spending time with her family, her dog Zeus, and working on creative projects like mosaics and embroidery.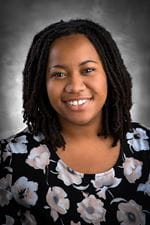 Desmonee Mitchell, PTA
A native of Suffolk, Desmoneé decided to pursue a career in physical therapy after a shoulder injury, playing softball. She obtained a B.S. in Exercise Science from Old Dominion University in 2017, followed by a PTA License in 2019. Desmoneé has an interest in orthopedic conditions and manual therapy. She is passionate about helping others and providing quality patient care. Outside of the clinic, Desmoneé enjoys spending time with friends and family.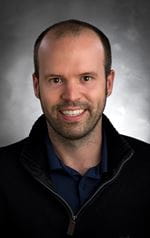 Jason Sartorius, PT
Jason earned his Doctorate of Physical Therapy from Old Dominion University. Previously a NY native who grew up playing Ice hockey. He graduated from SUNY Cortland with a Bachelor of Science in Kinesiology: Exercise science. Currently Jason enjoys working with a wide range of patients in order to help them return to activities that they enjoy. Outside of the clinic you can find Jason enjoying time with his wife and son, biking, working in the yard and exercising.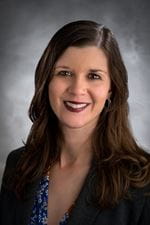 Jessica Smith, PT
Jessica grew up in the great state of Wisconsin and attended the University of Wisconsin-Madison for her Bachelor's degree in Biology and Spanish, her Master's degree in Physical Therapy and her physical therapy residency in Orthopedics. She worked for a health care system in Madison, WI for 10 years before moving to Hampton Roads to take on the Coordinator role for the MOB clinic.
Jessica is board certified by the American Physical Therapy Association in Orthopedics, is a certified lymphedema therapist, is a certified ASTYM practitioner and has done extensive training in the treatment of chronic pain. Jessica has also undergone education in the diagnosis and treatment of pelvic floor disorders such as urinary and fecal incontinence and pelvic pain. She enjoys making a meaningful difference in her patient's lives and mentoring other therapists as they grow as clinicians. In her free time, Jessica enjoys running and competitive horseback riding in the sport of 3 day eventing.
Madison Armstrong, PT, DPT
Madi graduated with her Bachelor's degree from Virginia Tech and received her Doctorate degree in Physical Therapy from Hampton University. She joined the Riverside Team in 2019 where she enjoys working with both the orthopedic and neurologic population. Madi is LSVT BIG certified and provides therapy to those with Parkinson 's disease to improve their balance, walking and ability to perform activities of daily living. She has also completed a vestibular certification to treat patients who suffer from dizziness and impaired balance. Outside of clinic she enjoys staying active and spending time with her husband and two dogs.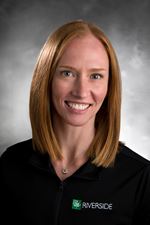 Stephanie Toothaker, PT
Stephanie joined the Riverside team in 2019. She is originally from New York and obtained a Bachelor of Science degree from the University of Delaware and a Doctor of Physical Therapy degree from Virginia Commonwealth University. She is board certified in Orthopedic Physical Therapy and has advanced training in manual therapy, spinal manipulation and dry needling. In her free time she enjoys spending time with her family and friends, exercising and traveling.