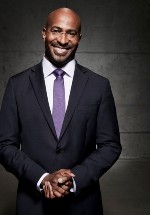 Van Jones, Panelist
CNN Host and Dream Corps Founder
CNN's Van Jones is a U.S. media personality, an entrepreneur and a world-class change maker. He has a rare track record in the modern era of bringing people together to do hard things -- in areas as diverse as clean energy solutions, criminal justice reform and racial inclusion in the tech sector. In 2007, Van was the primary champion of the Green Jobs Act, signed into law by George W. Bush. In 2009, he worked in the Obama White House as the Special Advisor for Green Jobs. In 2018, he helped pass the FIRST STEP Act – which the New York Times calls the most substantial breakthrough in criminal justice in a generation. Over the past 25 years, Van has founded and led many successful social enterprises, including REFORM Alliance, Ella Baker Center for Human Rights, Color of Change, Green For All and the Dream Corps. He worked with Prince to launch #YesWeCode (now called Dream Corps TECH) to get jobs in the tech sector for scores of low-opportunity young people. A world-class communicator of world-class ideas, Van is also a CNN host, an Emmy Award-winning producer and a 3X New York Times best-selling author.

---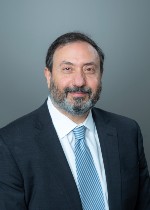 Alfred Abuhamad, M.D., Panelist
Interim President, Provost & Dean of EVMS
Dr. Alfred Abuhamad currently serves as Interim President, Provost, and Dean at Eastern Virginia Medical School. Dr. Abuhamad is a past President of the Society for Maternal-Fetal Medicine (SMFM), Society of Ultrasound in Medical Education (SUSME), Perinatal Quality Forum (PQF) and the American Institute of Ultrasound in Medicine (AIUM). He is also founder and past-Chair of the Council for Patient Safety in Women's Health Care, in Washington DC. He has published more than 180 peer-reviewed manuscripts, authored six textbooks in fetal echocardiography, ultrasound in Obstetrics and Gynecology, first trimester ultrasound and office procedures, and received numerous national and international awards including The 2019 Commonwealth of Virginia Outstanding Faculty Award. He is the recipient of the National Institute of Health RO1 grant to study "Novel Tools for the Noninvasive Evaluation of the Human Placenta". Dr. Abuhamad established the International Society of Ultrasound in Obstetrics and Gynecology's (ISUOG) outreach program and has led several ultrasound training missions to the developing world to include Haiti, Ghana and Somaliland. He is well known internationally for his work in ultrasound, prenatal diagnosis, fetal echocardiography, global outreach and patient safety. Dr. Abuhamad has been a faculty member at EVMS and a citizen of Hampton Roads for 29 years.
---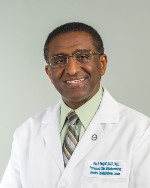 Elias Siraj, M.D., FACP, FACE, Panelist
Chief of Division of Endocrine & Metabolic Disorders, EVMS
Dr Siraj is Professor and Chief of Division of Endocrine & Metabolic Disorders and Associate Dean for Clinical Research at Eastern Virginia Medical School, Norfolk, VA. He is also David L. Bernd Distinguished Chair for Cardiovascular and Diabetes Research & Director of Strelitz Diabetes Center.
Dr. Siraj currently serves as a member of the Board of Directors of the American Association of Clinical Endocrinology (AACE), and in the past has served as President of the Philadelphia Endocrine Society and as a member of the American Board of Internal Medicine's Endocrinology Subspecialty Board. He is currently serving as the Editor-in-Chief of the AACE self-assessment product, ASAP. He is well published in a variety of medical journals including the New England Journal of Medicine & Lancet, and has contributed chapters to medical text books. He has been an investigator in several multi center diabetes trials including the land mark ACCORD study. Currently, Dr. Siraj's research is focused on diabetes and cardiovascular disease, diabetic neuropathy, outcomes research, health disparities and collaborative research projects with biopharmaceutical companies.
---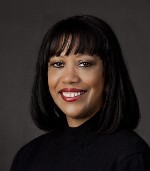 Gaylene Kanoyton, Panelist
President, Celebrate Healthcare, LLC.
Gaylene C. Kanoyton, a native of Detroit, Michigan and a community servant and activist, received her Bachelor of Arts Degree in Political Science from Hampton University and graduated from the Civic Leadership Institute in Norfolk, VA. In 2013, Gaylene founded Celebrate Healthcare, a health care advocacy, outreach, and education agency. Gaylene has guided Celebrate Healthcare in its partnership with local agencies/organizations to organize over 250 health care enrollment festivals (Enrollfest) and educating vulnerable populations on the Affordable Care Act and Medicaid Expansion.
To date, Gaylene's efforts have reached 25,000 people and over 10,000 people were enrolled in the Affordable Care Marketplace. During the COVID-19 pandemic, Gaylene was very active in ensuring Black, Brown and vulnerable populations were COVID-19 tested and encouraged vaccination efforts.
---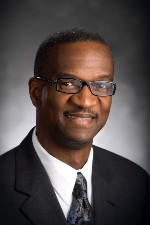 Carl Gibson, M.D., Moderator
Endocrinologist | Riverside Endocrinology & Diabetes Specialists — Newport News
Dr. Gibson is a staff endocrinologist employed by Riverside Endocrinology and Diabetes Center in Newport News, VA. He holds a Doctor of Medicine (MD) from the University of Alabama at Birmingham. He is double board certified in Endocrinology, Metabolism & Diabetes, and Internal Medicine. He is a military veteran having served 22 years of active duty in the US Army Medical Corps and retired at the rank of lieutenant colonel in 2009, retired as the Chief of the Endocrinology Service and the Medical Director of the Diabetes Center at Madigan Army Medical Center located at Ft. Lewis in Washington State. He has practiced medicine for over 30 years.