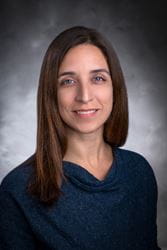 Welcome to Riverside Hospital's Emergency Medicine Residency Program in beautiful coastal Virginia! Here, you'll find an enriching experience that will prepare you for a rewarding career in emergency medicine.
Our program offers a diverse range of patients, giving you the chance to encounter a wide variety of medical conditions. You'll gain valuable experience as you manage critical traumas and complex medical cases at Riverside Regional, where the patient volume ensures you'll be constantly challenged and learning. In addition to our main facility, you'll have the opportunity to train at our community sites, Shore Memorial and Doctor's Hospital. This exposure will help you feel confident and adaptable in any Emergency Department setting, be it a referral center or a community-based hospital.
At Riverside, we prioritize patient-centered care and emphasize values like teamwork, professionalism, and patient safety. Our mission is to "care for others as we would care for those we love," and you'll be encouraged to embody this philosophy in your clinical practice. You'll be supported by dedicated leadership who value Graduate Medical Education and prioritize your well-being during training. We believe that a healthy and happy resident makes for an excellent physician.
By the end of your time with us, you'll be equipped with the knowledge, skills, and experiences necessary to be a highly competent emergency physician, ready to serve your community.If you're looking for a well-rounded and enriching training experience, Riverside Hospital's Emergency Medicine Program is the place for you. Feel free to reach out if you have any questions about this exciting opportunity. We can't wait to welcome you to our team!
Amanda Polsinelli, MD
Program Director
Emergency Medicine Residency
[email protected]
Mr. Spencer Boulter
Residency Program Manager
[email protected]
757-612-7200