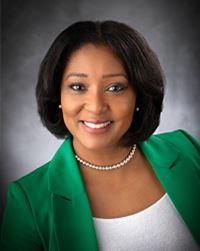 Toiya Sosa, Co-Moderator
Associate Vice President/Chief Diversity Officer
Riverside Health System
Toiya Sosa is Chief Diversity Officer at Riverside Health System where she is responsible for the ongoing development, implementation, and oversight of the organization's diversity, equity, and inclusion strategy. Prior to this role, Sosa was a community leader and public affairs leader at GEICO where she had oversight of partner relations and philanthropic investment, media relations, and government relations for the VA, NC, TN region. Sosa is a Director for the Urban League of Hampton Roads, Tidewater Chapter of the VA Center for Inclusive Communities, Chair of the United Way of South Hampton Roads African American Leadership Society, a member of CHIEF, a member of the National Association of Health Services Executives, and Co-Chair of the Virginia UNCF Leadership Council. Sosa has been recognized with the 2022 UNCF M.A.S.K.E.D. Award, the 2020 Tidewater Humanitarian Award from the Virginia Center for Inclusive Communities, the James V. Koch Award from the Urban League of Hampton Roads and was named to the Inside Business Power List from 2019-2021. Sosa holds a Bachelor of Arts in Mass Communications from Norfolk State University, a Master of Business Administration from Strayer University, and a Master of Arts in Law from Regent University. Sosa was trained by the National Diversity Council as a Certified Diversity Professional (NDCCDP).
Sosa resides in Portsmouth, VA, and is mother to Alex and Elani Sosa. She likes to write in her spare time, and she has recently published a children's book on diversity entitled, "Strangetop Hill" available on Amazon and Google Books.
---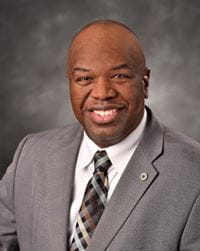 Vidal Dickerson, Co-Moderator
Special Assistant to the President/Chief Diversity, Equity & Inclusion Officer
Christopher Newport University
Vidal Dickerson's career spans over 20 years with diversity, equity, and inclusion work in higher education, medical education, and nonprofit organizations where he has coordinated strategic planning, learning & development, and community relations initiatives. His experience has involved direct responsibilities for support, programming, and education around race/ethnicity, religion & spirituality, gender & sexuality, disabilities/accessibility, among other areas of identity and diversity. Additionally, he has directed career/ college access programs for low income students and families like the Aim Higher St. Louis program for St. Louis Public Schools and the Governor's Village Program for Charlotte-Mecklenburg Public Schools.
Vidal is a resident of Hampton, VA and currently serves as the Chief Diversity, Equity, and Inclusion Officer at Christopher Newport University. He serves on the Peninsula board for the Virginia Center for Inclusive Communities as well as People 2 People, a grassroots organization based in Newport News committed to race relations, diversity, and quality of life. Vidal is a member of the National Association for Diversity Officers in Higher Education, the National Association of African Americans in Human Resources, the Association for Talent Development, the Academy of Management, and the Diversity, Equity & Inclusion Chair for the Peninsula Chapter of the Society for Human Resource Management.
Vidal received a BS in Mathematics from Austin Peay State University and an MS in Higher Education Administration from Indiana State University. He is currently a doctoral candidate in Human and Organizational Learning at The George Washington University.
---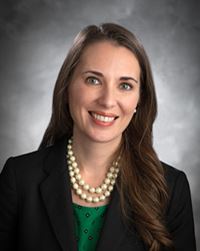 Jesse Goodrich
Senior Vice President of Human Resources
Riverside Health System
Jesse joined Riverside Heath System in 2003 as a Human Resources Assistant and quickly moved into the role as Senior Human Resources Coordinator. In 2007, Jesse briefly left Riverside to work for HealthSouth (now Encompass Health) in Fredericksburg, Virginia as Director of Human Resources. There she successfully helped HealthSouth lead human resources management while opening a new hospital. In 2012, Jesse returned to Riverside as Director of Human Resources for Riverside Doctors' Hospital and was part of the initial leadership team opening Riverside Doctors' Hospital. Her role expanded to include management of human resources for all Riverside facilities in Williamsburg. Jesse moved to the Vice President of Human Resources role in May 2018 and was promoted to Senior Vice President in September 2021. In her current role, Jesse oversees human resources, recruitment, benefits, compensation, workforce development, employee occupational health and diversity, equity, and inclusion. In addition to her role at Riverside, she serves on the Executive Committee of the Hampton Roads Workforce Council, on the board of Goodwill of Central and Coastal Virginia and on the board of the Institute for Dance in Williamsburg.
Jesse holds a bachelor's degree in Communication Studies and English from James Madison University. She has several certifications, including her Professional in Human Resources (PHR) and Certified Human Resources Professional (SHRM-CP). She lives in Williamsburg, VA with her husband and 3 daughters.
---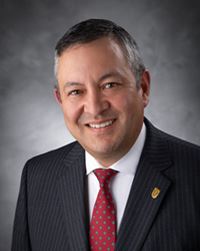 Dr. Michael Oshiki
President
Riverside Regional Medical Center
Dr. Michael S. Oshiki is a native of Washington, DC and a graduate of the University of Wisconsin-Madison, where he earned a Bachelor of Science degree, with a double major in zoology and history. Following seven years as a combat arms officer in the US Army, he went on to receive his Doctor of Medicine (MD) degree from the Uniformed Services University and completed a residency in Family Medicine at DeWitt Army Community Hospital Fort Belvoir, VA, where he served as Chief Resident. Dr. Oshiki also earned a Master's Degree in National Resource Strategy (Heath Strategy Concentration) at the National Defense University Eisenhower School. During his 35-year Army career, Colonel (Dr.) Oshiki served as the commander (CEO) of William Beaumont Army Medical Center (an academic medical and trauma center in El Paso, TX), and Fox Army Health Center (a multidisciplinary outpatient health center in Huntsville, AL). He served in operational assignments as a command surgeon (Chief Medical Officer) from every level from battalion to corps in both conventional and special operations units. He also served in clinical assignments as a department chief at Madigan Army Medical Center in Tacoma, WA and McDonald Army Community Hospital in Newport News, VA. His final assignment prior to retirement was serving at the Pentagon as the Assistant Deputy Secretary of the Army for Health Affairs.
Throughout his career, Dr. Oshiki has strived to practice full-spectrum family medicine and be involved in teaching and research, most recently serving on the teaching faculty of the Madigan Army Medical Center Family Medicine Residency. He has previously served as a clinical preceptor for the Pacific Lutheran University and Old Dominion University Family Nurse Practitioner Programs. Selected as a fellow of the American Academy of Family Physicians in 2007, he has also been a member of the Uniformed Services Academy of Family Physicians since 1998 and was a member of the Operational Medicine Committee from 2005 to 2022. He was elected to the Academy's Board of Directors in 2012 and was also selected as the Academy's 2010 Operational Medicine Physician of the Year. An experienced physician executive, he is an active member of the American College of Healthcare Executives and the American Association of Physician Leadership. He additionally served as the Army Family Medicine representative on the Department of Defense Joint Clinical Advisory Board for Behavioral Health and Combat Stress from 2003 to 2006.
In the spring of 2022, Dr. Oshiki retired from the Army and joined the Riverside Health System as the President of Riverside Regional Medical Center in Newport News, VA. Dr. Oshiki and his wife (Ginger Eagle-Oshiki) live in Gloucester Point, VA and have three adult children living across the United States. In their free time, they enjoy cooking, hiking, travel to new places, and visiting with family and friends.
---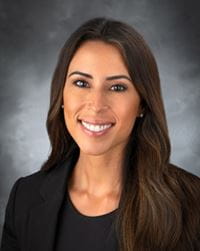 Jessica Mascalino
Associate Vice President of Operations
Riverside Regional Medical Center
Jessica Macalino currently serves as the Associate Vice President for Riverside Regional Medical Center in Newport News, Virginia where she oversees various operational departments and laboratory services. She also served as the Associate Vice President of the Cardiovascular, Pulmonary and Critical Care Service Lines with Riverside Health System. Prior to joining Riverside, Jessica served as the Cardiac Service Line Project Manager for Sentara Healthcare in Norfolk, Virginia. For the past 11 years, Jessica's focus has largely been on strategic and programmatic development, process improvement, operational excellence, and provider development.
Jessica earned her bachelor's degree in psychology from the University of Alaska at Fairbanks and her master's degree in health administration from Virginia Commonwealth University (VCU). She has a passion for developing strategic priorities that directly meet the needs of the communities she serves. She also enjoys mentoring and helping develop future leaders in healthcare. She is a member of the American College of Health Care Executives (ACHE) and serves on the local ACHE chapter Board of Directors. She also serves on the Isle of Wight County Chamber of Commerce Board and the Luter Family YMCA Advisory Board. Jessica was also named the 2022 VCU Health Administration's Young Professional of the Year for her contributions to the community and innovation in the field of health administration. Jessica is a native of Hampton Roads and has called Smithfield, Virginia home for the last 5 years. She enjoys spending time with her husband and three sons.
---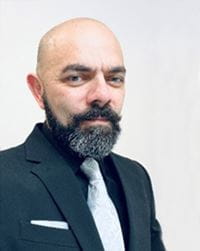 Ehsun Mirza, MD.
Service Line Chief of Critical Care and Pulmonary Medicine
Riverside Health System
Ehsun Mirza, MD. Born and reaised in Karachi Pakistan. Immigrated to USA in 1993. Saira (wife) is also a physician who I met in medical school. 3 children 27, 21, 19. Inital training in Internal Medicine followed by fellowships in Nephrology and Critical Care. Worked in RI for 18 years with Dr. Dacey and now with RHS for 2 years. Current position is RHS Service Line Chief of Critical Care and Pulmonary Medicine. In non-clinical aspect, love system building processes, Radical Innovations and creative status quo distruptive transformations as well as mentoring up and coming leaders. Personally, Avid Photographer, Yoga and healthy life style practitioner, as well as globe trotting. Love to spend time with family and close friends. Very interested in learning and working to recognize and solve the issues related to DEI especially women empowerment (thanks to my daughter).
---
Mark Johnson
Vice President, Communicty Development Manager
Truist
Mark is the Vice President & Community Development Manager at SunTrust, now Truist. In this role, Mr. Johnson is responsible for overseeing the Community Development activities in the Hampton Roads, Richmond and Charlottesville Regions of SunTrust, now Truist.
An exemplary steward of community service and champion of philanthropic efforts in the Hampton Roads community, he is consistently working to align the bank with charitable organizations and initiatives that promote positive change within the community. Mark's continued efforts have been recognized through several awards, such as the Hampton Roads Inside Business Top 100 Power List - the people who shape and influence Hampton Roads, the Urban League of Hampton Roads Silver Star and MLK Community Leader Awards, which recognizes leaders who have made a difference in their communities; and the SunTrust Bank Performance Excellence Award, which recognizes the outstanding performance of teammates in both sales and non-sales roles who demonstrate exceptional achievements in support of the bank's guiding principles (the first professional in his position to receive the award) and the National Association of Leadership Program's Distinguished Leadership Award, which recognizes exemplary service and commitment to the community (only 1 of 15 professionals that received the award across the country in 2015). Mark was also the lead visionary in the creation, planning, and organization of SunTrust Bank, Hampton Roads first annual of Diversity and Inclusion Awards Celebration in the Greater Hampton Roads Community in 2011 and led the effort that brought the cast members of the hit nineties TV show A Different World, which emphasized the value of higher education and the value of HBCUs - Historically Black Colleges and Universities to Norfolk State University in April of 2015.
Prior to his arrival to the Hampton Roads area, Mark made significant inroads in the Buffalo, New York, and Washington, DC, metro areas. He received the 40 under 40 Award from Business First Magazine in his role at United Way of Buffalo & Erie County, the Trailblazer Award from the Buffalo Educational Alliance, and the John H. Garber, Jr., Award from United Way of Worldwide (formerly United Way of America) - one of the youngest United Way Professionals to ever receive this particular honor.
As the former Vice President of Community Funding & Special Initiatives for the United Way of South Hampton Roads (Norfolk, VA), he was the first African-American to hold this position in the company's 87 year history.
---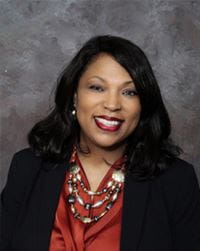 Dr. Felica Blow, APR
Associate Vice President for Development
Hampton University
Dr. Felicia Blow, APR, is award-winning leader with extensive organizational, fundraising, strategic planning, leadership and management experience. With a 30-year career spanning work in Manufacturing, Waste Management and Environmental Services, Telecommunications; and Higher, Dr. Blow currently serves as Associate Vice President for Development at the renowned historically black institution Hampton University.
At Hampton, Dr. Blow led the university's $150 Million Dream No Small Dreams II Campaign as its campaign director. That campaign concluded 2019 and exceeded its goal in raising more than $166 million in support of university priorities. She also has earned the Accredited in Public Relations credential, by PRSA. Dr. Blow earned her Bachelor's degree in Mass Media Arts from Hampton University; her Master's in Business Administration degree from Strayer University; and her Doctorate in Higher Education Administration from Old Dominion University.
---