Our Team
Joseph Piotrowski, M.D.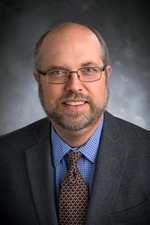 Dr. Piotrowski attended Hahnemann University School of Medicine in Philadelphia before completing his general residency training at the University of Colorado Health Science Center in Denver. Dr. Piotrowski completed his fellowship in vascular surgery at the University of Arizona.
Dr. Piotrowski is a fellowship trained and board certified vascular surgeon. He specializes in endovascular aortic aneurysm surgery and open and minimally invasive vascular bypass surgery including endovascular stenting.
Dr. Piotrowski devotes his full attention to each patient, truly caring about their medical needs and outcomes. His philosophy is to actively listen to the patient and family — working as a team to achieve the desired results.
Adam Sagarwala, D.O.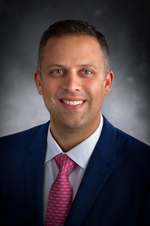 After earning a master's in biomedical engineering at the University of Texas, Dr. Sagarwala received his medical degree from the Texas College of Osteopathic Medicine at the University of North Texas Health Science Center. He completed a general surgery internship at St. Barnabas Hospital in the Bronx, New York and a general surgery residency at the Ohio University Heritage College of Osteopathic Medicine Doctors Hospital. He subsequently completed a fellowship in vascular surgery at St. Barnabas Hospital and Beth Israel Hospital in Newark, New Jersey. Dr. Sagarwala is board certified in general surgery and board eligible in vascular surgery.
A precise, highly trained vascular surgeon, Dr. Sagarwala specializes in complex aortic disease, including open and endovascular repair options, as well as cutting-edge, non-invasive treatment of peripheral arterial disease. He is committed to provide timely and appropriate patient care. Patients find Dr. Sagarwala outgoing and animated, appreciating the relatable yet respectful way in which he engages in discussion regarding their health care.
Ernest Zichal, D.O.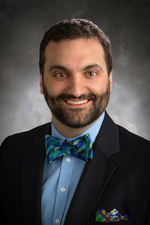 Dr. Zichal earned his medical degree at Kansas City University of Medicine and Biosciences. He completed his surgical residencies at Palms West Hospital in Florida and at Saint Barnabas Hospital in the Bronx, NY, where he was chief surgical resident. Dr. Zichal completed a Vascular Surgery Fellowship at the Deborah Heart and Lung Center. He is board-certified by American Osteopathic Board of Surgery in general and vascular surgery.
Dr. Zichal specializes in the treatment and management of arterial disease. He has a special interest in using minimally invasive procedures to re-establish blood flow in areas of need. He particularly enjoys the continuity of vascular care, which enables him to build long term relationships with his patients.
Megan E. Cobb, P.A.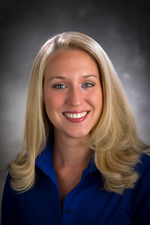 After receiving a Bachelor of Science in biology and psychology from Virginia Tech, Megan earned her Master of Physician Assistant from Eastern Virginia Medical School. She is board-certified as a Physician Assistant by the National Commission on Certification of Physician Assistants.
Because one of her favorite parts of medicine is patient education, Megan loves working in vascular surgery—a specialty in which effective communication plays a significant role. Sensitive to the life-changing aspects of vascular disease, she recognizes the importance of explaining patient behavior modification as well as surgical interventions. Megan believes that positive results depend on tailoring each plan of care to the patient's individual goals.
With special interests in complex wound care and lymphedema management, Megan works closely with our physicians to develop and carry out plans for managing arterial and venous disease, AAA, dialysis access and carotid stenosis in the setting of multiple medical conditions.
Kristin B. Dehoux, NP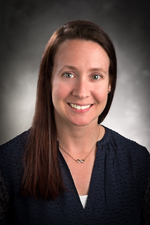 Kristin graduated from the Riverside School of Health Careers as a Registered Nurse before earning a Bachelor of Science in Nursing and a Master of Science in Nursing from Old Dominion University. She is board-certified as a Family Nurse Practitioner by the American Academy of Nurse Practitioners Certification Board.
After providing post-operative nursing care to Riverside Vascular Specialists' patients in the ICU for eight years, it was a natural transition for Kristin to join the practice as a Nurse Practitioner in 2016. In this vital role, she manages multiple chronic conditions, including venous and arterial peripheral vascular disease, carotid artery stenosis and abdominal aortic aneurysms. Kristin feels strongly about being accessible to her patients in any way she can, offering same-day appointments and personal responses to calls or emails whenever possible.
Ashley N. Smith, NP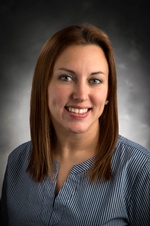 After earning a nursing diploma from the Riverside School of Professional Nursing, Ashley earned a Bachelor of Science in Nursing and a Master of Science in Nursing from Chamberlain College of Nursing. She is board-certified as a Family Nurse Practitioner by the American Academy of Nurse Practitioners Certification Board.
Before advancing her training and expertise to become a Nurse Practitioner, Ashley gained 10 years of experience as a Registered Nurse in the intensive care unit setting, earning national certifications in critical care nursing, cardiac medicine and trauma nursing. She has also spent several years on the faculty at ECPI University's College of Nursing, where she was named Teacher of the Year.
Today, Ashley enjoys caring for patients in the challenging specialty of vascular surgery, giving 100 percent to each one. Her top goal is to assist patients in achieving their maximum health potential and an improved quality of life. Ashley's areas of special interest include peripheral artery disease and dialysis access management.