Our Team
Paul Evans, Jr., M.D., FACS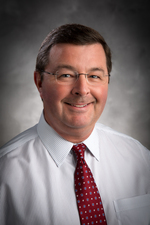 Dr. Evans, board certified by the American Board of Thoracic Surgery, specializes in cardiac, general thoracic, and peripheral vascular surgery. A native of Hampton Roads, he attended Eastern Virginia Medical School where he also completed residency training in general surgery. After training in cardiothoracic surgery at George Washington University, he joined the practice in 1996. He is the Clinical Director of Cardiac Surgery at Riverside Regional Medical Center.
Rozales Swanson, M.D.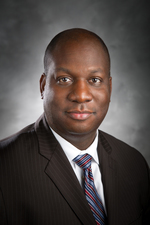 A highly skilled cardiovascular and thoracic surgeon with expertise in lung and heart transplantation, Dr. Swanson has extensive experience with ventricular assist device implantation, mitral valve repair and replacement and thoracic endovascular aortic repair. After earning his medical degree from the Howard University College of Medicine, Dr. Swanson completed surgical internships at Greenville Memorial Hospital and a surgical residency at the University of South Florida, Bay Pines and VA Hospital Systems. He completed fellowships in thoracic surgery at Carolinas Medical Center and advanced heart failure, transplant and TAVR at Tampa General Hospital. Dr. Swanson has previously served as a surgeon in the U.S. Navy as well as in private practice. Board certified by the American Board of Thoracic Surgery, he loves the complexity and instant gratification of this specialty.
Meet Dr. Swanson | Request an Appointment