Our Team
Robert F. Dunton, M.D.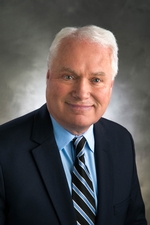 After earning his medical degree from Albany Medical College in New York, Dr. Dunton completed a general surgery residency at Hartford Hospital in Connecticut as well as a cardiac surgery residency at Boston Children's Hospital. He received fellowship training in cardiothoracic surgery at New England Deaconess Hospital. Dr. Dunton is board-certified in cardiothoracic surgery by the American Board of Thoracic Surgery and is a Fellow of the American College of Surgeons.
With over 30 years of experience caring for patients in all aspects of cardiothoracic surgery, Dr. Dunton has practiced in a variety of environments from private and group practice to academic programs and veterans' care. A deep interest in medical ethics led him to earn a master's degree in this field and remain heavily involved in its teaching, consultation and research. Numerous lectures and publications at local, regional and national levels demonstrate his vast knowledge on matters relating to cardiothoracic surgery.
Enjoying the opportunity to make a difference in the quality and longevity of patients' lives, Dr. Dunton specializes in coronary artery bypass, heart valve repair and replacement, lung surgery for benign and malignant disease, thoracotomy/thorascopy/mediastinoscopy, pleural disease, pericardial disease, esophageal disorders, mediastinal disorders, thymoma, chest trauma and minimally invasive procedures.
Paul L. Evans, Jr., M.D.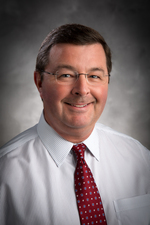 Dr. Evans earned his medical degree from Eastern Virginia Medical School, where he also completed residency training in general surgery. He then completed a cardiothoracic surgery fellowship at George Washington University. Dr. Evans is board certified by the American Board of Surgery and the American Board of Thoracic Surgery.
Drawn to the technical challenge of cardiothoracic surgery, Dr. Evans is also inspired by the opportunity to impact patients' life expectancy and quality - a job he finds very rewarding. He always aims to meet the individual needs of his patients, remaining available to meet the needs of the larger community.
Dr. Evans specializes in aortic surgery, valve replacement, coronary artery bypass surgery, esophageal and lung cancer surgery and carotid endarterectomy. He anticipates continued growth in the advancement in catheter-based therapy for valve replacements, along with great strides in lung cancer treatment with the development of genetic markers.
Julius Tang, M.D.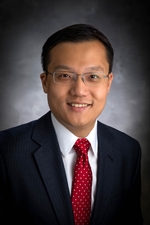 After earning his medical degree from the University of Texas Southwestern Medical School, Dr. Tang completed a general surgery residency at Good Samaritan Hospital in Cincinnati. He completed fellowship training in cardiothoracic surgery at Jackson Memorial Hospital in Miami, as well as an advanced fellowship in mechanical circulatory support and thoracic transplantation at Cedars-Sinai Medical Center in Los Angeles. Dr. Tang is board-certified by the American Board of Surgery.
The ability to treat disease as a surgeon has always been Dr. Tang's ambition, and he knew exactly what his specialty would be as soon as he witnessed a heart surgery. Experienced in LVAD, TAVR, bypass, valve replacement and aortic surgeries, Dr. Tang brings an extremely high level of training and expertise to his patients' surgical care. Patients appreciate his personable, attentive manner along with his thorough, straightforward explanations.
Julie L. Lear, NP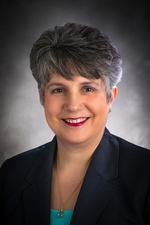 Julie earned a Bachelor of Science in Nursing from Virginia Commonwealth University, followed by a Master of Science in Nursing with a concentration in leadership and management from Walden University. She also earned a Master of Science in Nursing concentrated in adult-gerontology from the University of Cincinnati. Julie is board-certified as an Adult-Gerontology Nurse Practitioner by the American Academy of Nurse Practitioners.
With over 30 years of critical care nursing experience, Julie discovered her passion for cardiac surgical patient care during her 12 years serving in Riverside Regional Medical Center's cardiac surgical ICU. In her current role as a Nurse Practitioner, she assists surgeons with post-operative patient management following coronary bypass, valve replacement, lung procedures and surgical resections for lung cancer. She has a special enthusiasm for educating patients as well as nursing staff.
Julie's primary focus is to work with her patients to achieve their goals and improve their quality of life. One of her greatest strengths is building strong connections with patients and their family members, always treating them as if they were her own family.