Azza Abdel Hak, MD
Internal Medicine
Patient Rating
4.6
4.6 out of 5 | 248 Reviews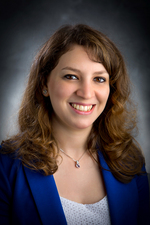 Dr. Abdel Hak specializes in internal medicine. She graduated from Damascus University.
Locations
Riverside Shore Medical Center at Metompkin
17385 Lankford Hwy
Parksley, VA
(757) 665-5996
Medical School
Damascus University

Residency
Lincoln Medical and Mental Health Center

Board Certifications
American Board of Internal Medicine

The Patent Rating score is an average of all responses to care provider-related questions from our leading, independent patient satisfaction research group.
Responses are measured on a scale of 1 to 5 with 5 being the best score.
Provider Explained Things Clearly
4.62
Provider Listened Carefully
4.7
Provider Gave Easy to Understand Instructions
4.59
Provider Showed Respect
4.78
Provider Knew Medical History
4.39
Recommend Provider's Office
4.55
Provider Spent Enough Time
4.68